Orchid Pharma significantly cuts hardware costs with Commvault
Pharmaceutical company reduces disk usage by 96% and lowers annual operating costs by up to 10% with a single data management platform
Challenge
Meet compliance requirements by achieving 100% data recovery
Simplify data backup and recovery process and reduce costs
Free up resources to focus on innovation and growth
Replace fragmented backup environment founded on Microsoft System Center Data Protection Manager, Windows NT Backup, Native SAP Backup and Druva inSync
Solution
Commvault Complete™ Backup & Recovery software integrates with NetApp storage to protect multiple applications
New centralized data management solution designed in partnership with Commvault Professional Services
Deduplication and intelligent application-aware backups maximize resources Implementation completed in eight days with support from Power Center Private
Result
Minimized disk usage by 96% and made one-time hardware savings of more than U.S. $139,000
Decreased operational costs by up to 10% per year
Reduced application server backup window by 60% and data restore time by up to 50%
Safeguarded compliance with zero backup failure
Improved IT productivity with a single data management solution
---
Enriching lives through healthcare innovation
When you're in the business of healthcare, your IT team needs to be in the business of innovation. Using data intelligently and effectively is essential for improving patient care – a fact top pharmaceuticals company Orchid Pharma knows all too well.
"Our vision is to enrich lives through innovation in healthcare," says Pragati Kumar Patro, Deputy General Manager – IT at Orchid Pharma Ltd., which manufactures a range of medicines across segments, such as anti-infectives, anti-inflammatory, central nervous system, cardiovascular, nutraceuticals and other oral and sterile products.
To ensure data is constantly available to fuel innovation efforts, Orchid Pharma needed to transform its approach to backup and recovery.
"Our complete backup window was around 15 hours, and there were frequent failures," explains Patro.
By deploying Commvault Complete™ Backup & Recovery, Orchid Pharma has not only reduced its backup window by around 60%, but also minimized disk utilization by 96%.
"Commvault makes backup and recovery more efficient and cost-effective. We've lowered our annual operating costs by up to 10 percent and achieved one-time savings of more than U.S. $139,000 on hardware costs," says Patro.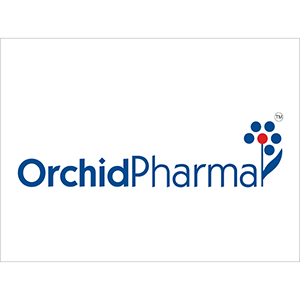 Industry
Pharmaceuticals
Headquarters
Chennai, India
Website
In numbers
3 manufacturing facilities in India
1,500 employees
24 terabytes of data
Key assets protected
Microsoft Exchange Server, SharePoint and SQL Server
Oracle, SAP (AIX) and VMware
File server and compliance data
Endpoint client devices
The backup environment
Commvault Complete™ Backup & Recovery
VMware for virtualization
NetApp storage
Safeguard product quality and data integrity
Orchid Pharma exports products around the globe. From discovery to delivery, the company is committed to leveraging science and technology to optimize quality and drive growth. Bound by new industry regulations from global authorities, such as the U.S. Food and Drug Administration (FDA) and the Medicines & Healthcare products Regulatory Agency (MHRA), Orchid Pharma needed a compliant and efficient backup and recovery solution.
"We have to achieve 100% data recovery to meet our regulatory obligations," explains Patro. "Planning the backup window for critical applications was a constant battle due to the strain it placed on our servers and network resources. This meant we were unable to meet the requirement for multiple backup copies."
With Commvault, Orchid Pharma can stay on top of its compliance obligations.
"By decreasing data restore times by up to 50% and clearing legacy data from the live server after configuring the backup retention policy, we can now meet industry regulations with confidence," says Patro.
Protect multiple assets with a single backup solution
With its fragmented approach to backup sapping time, money and resources, Orchid Pharma needed a single enterprise-level solution.
"Commvault provides an end-to-end data management solution that includes backup, recovery, data management and eDiscovery. The product pricing and licensing methods were also competitive," says Patro. "We've achieved more than we expected; it's been worth the investment."
The Commvault solution was implemented in just eight days, which included training the IT team in ongoing management. Commvault partner Power Center Private played a crucial role in coordinating the implementation process and ensuring the solution met Orchid Pharma's requirements. The Commvault Professional Services team provided expertise to ensure compliance obligations were addressed.
"Commvault's support team is very knowledgeable and guided us step-by-step to solve all our requirements," says Patro.
Focus on innovation with smarter backup approach
Intelligent application-aware backups can now be easily configured, which is crucial for an environment that spans different vendors and platforms.
"Using a single solution, we can protect multiple applications, databases and endpoint devices. It's a big achievement," says Patro.
With fewer backup solutions to manage and failed backups to rebuild, the IT team can focus on more innovative activities to support Orchid Pharma's growth.
"With Commvault, we have zero backup failures and can free up our resources for valuable projects," says Patro. "A smarter approach to backup and recovery means the business can access the data it needs to keep innovating and growing."
Commvault Complete Backup u0026amp; Recovery
A single, powerful backup software solution for data protection – wherever your data lives.