Taking Commvault GO To A Higher Level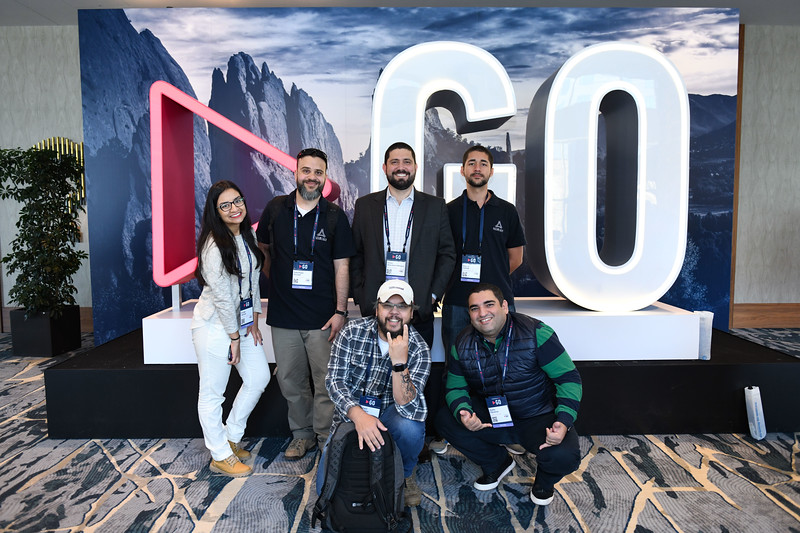 Rahul Pawar
We have just concluded the fourth and, in my opinion, one of the best GO events so far. I always really, really, really look forward to meeting our customers and partners. With 500-plus partners and more than 1,500 customers, the conference floor in Denver was buzzing with energy.
I met new prospects this year, and prospects from last year that have turned into happy customers. When customers, who are a year in of implementation, talk about their experience of consolidating fragmented environments with Commvault, I feel very happy that the promise of Commvault has come true to these people beyond the dazzle of POCs.
By the way, having sleek POCs is critical and we have done a lot for that. Metallic, minimum touch HyperScale config, Cloud instances, VM, Service Provider config with clicks measured are just a few of our commitments to provide a simplified customer UX. Without boring you with details of the sausage-making, let's just say that simplification and the best UX is something that we are closely monitoring.
For me, the product keynote on day two illustrates our simplification journey and is well worth a watch:
But while we are simplifying, we still want to give you the freedom of choice, full power of the platform and not box you in. So whether you want to work with us via commandline, restapi, powershell, HTML5 UI or plugins in vCenter, vCloud, the choice is completely yours and we will support that.
In such conferences, nothing gives us more joy than meeting someone who is a repeat/long-term Commvault customer/partner – basically, someone who has, in some cases, used our product for 10-15 years.
In the chaos-filled world of IT – reality with constant technology changes, data growth, regulations and threats (both insider and outsider) – two things have remained constant: Your trust and our fanatic customer obsession.
You have defended us against competitive take outs, you have consolidated and standardized on us, completed numerous calls as our referrals, spoken on our behalf at our conference and have even joined forces with us.
Your work with us has really helped us maintain the leadership and highest ratings from industry analysts like Gartner, Forrester and Ovum. You are our real unsung data heroes. From mainframe to cloud-native apps, from tapes to deep cloud archives, from once-a-year disaster recovery to having the whole data center failing over in cloud, we will always be with you. Together, we are ready for anything that will come our way.
So many of you introduced me to your new team members, new prospects, friends and even family members. I defied sleep and hunger, and received a wealth of high fives, long handshakes and warm hugs from you.
So thank you, and please check out our fantastic GO on-demand videos to relive some of the excitement from Denver.