By Al Bunte
It's been many years since Bob Hammer and I started this project called Commvault. From the beginning, we never thought of the company as "just a business." We always wanted it to drive innovation, we wanted an inclusive culture and we wanted to make a difference.
We also believed we had a few really important foundational elements, both internally and externally. First, it was an extremely compelling market space, which remains true today.
We also had the great fortune of working with terrific technical and support teams – also true today more than ever. We liked and thought we could build a business around the broader idea of data. We placed a bet on the idea that data would grow both in volume and relevance—it seemed to be a good one. We worked with the developers to build an open and scalable architecture that was transparent to any storage. We challenged them to scale a "million X" over existing levels of scale. We UNDERESTIMATED this element dramatically (it was probably closer to 100 billion X ).
We had to humbly explain to the board that the technology had to be completely reworked and that it would take two years, a lot of funding and perhaps a lot of new expletives before we were done. Our vision was bigger than backup – we were thinking a much broader data management perspective.
We also wanted to build an enterprise company for the long haul. We did not want to simply flip or sell the company. We highly valued innovation, technology and great products and customer support. Our family-like culture was built on trust, collaboration, open communications and respect.
While I believe the vision was "pretty good," our success over the years has been because of our people and our commitment to innovation. I've always admired the passion and dedication of our employees – there would be no Commvault without all of you!
Over the years, we have stayed true to our vision. Our recent news about the Hedvig acquisition, the Commvault Activate revamp, and the launch of our new solution, Metallic, are all clear signs that our innovation is alive and thriving.
So, it is time for me to move on. The transition is complete and successful. I believe and trust in Sanjay and his team. That makes it so much easier for me to start the next chapter in my life.
The next chapter
Growing up on a farm taught me how to deal with uncertainty as it was a way of life. No, it was, and is,the spice of life. "Change is inevitable" (except from a vending machine) – we must embrace it!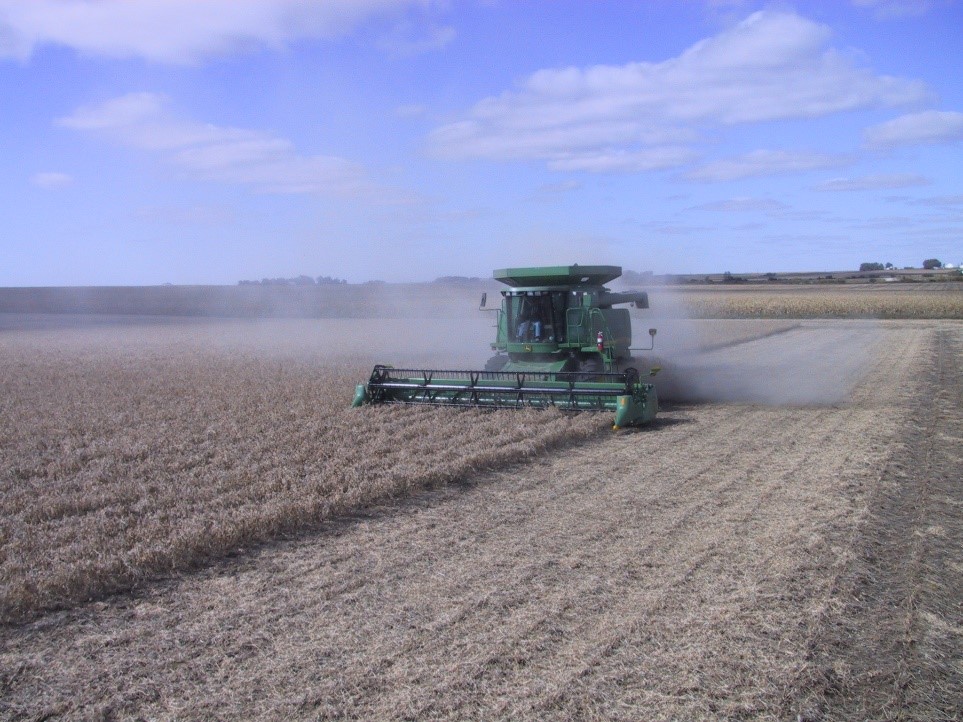 I'm looking forward to my role as an active member of Commvault's Board, and in November I will also spend the month at The University of Iowa's Innovation Center and Entrepreneurial school to work with start-up businesses, professors, researchers and students. I'm excited to mentor future leaders and set up new incubations.
And of course, as many know, I will remain active (or even a little more active) in the family's farming operations. I might even add some trucking and organic farming to the mix.
I'm very proud of this company. At Commvault GO 2019, I was amazed at all of the acquaintances and friends I have made through the years – customers, partners, investors, analysts, employees and even competitors. I'm lucky. As I stopped to think about it over the last 20 something years (don't want to age myself) I have had the privilege of meeting tens of thousands of people. I am proud of you all!
Everyone in our ecosystem has helped "make the difference." As a co-founder and Commvault Board member, I encourage everyone to keep doing what we do best: innovating, executing and shooting in front of the ducks.
Over and Out!