Tuning Into Commvault GO 2019
By Sally Jacobs
We all know that the very best way to experience #CommvaultGO is in person, with all the networking and interaction opportunities it offers (as well as for the little surprises GO is known to have).
But here at Commvault we don't want you to miss out entirely (and we know GO FOMO is extremely real), so we have a number of online ways to keep up with all the news from Denver.
Live keynote sessions
NEW for this year is the ability to tune in live on www.commvault.com for the Commvault GO keynote sessions.
We'll be live streaming Commvault CEO and President Sanjay Mirchandani as he delivers his address at 9:15 a.m. MDT (11:15 a.m. EDT) on Tuesday.
At 9:10 a.m. MDT (11:10 a.m. EDT) on Wednesday, join VP Products, Ranga Rajagopalan; VP Storage Solutions, Don Foster; and VP Customer Success, Sandra Hamilton as they highlight how Commvault is working to ensure our customers are always data ready.
Tech Field Day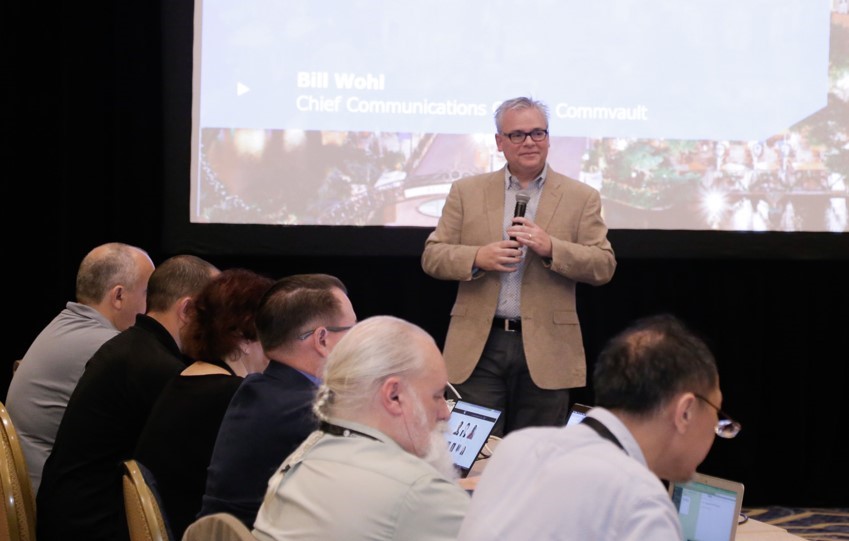 Join the intrepid band of market watchers to really challenge thinking, as they do a deep dive into all the latest technology innovations from Commvault. You don't want to miss it.
LinkedIn and Facebook Live
We'll be going live throughout the event with a mixture of interviews, reactions and happenings on the show floor. Please follow Commvault on LinkedIn and Facebook for updates and notifications.
theCUBE
theCUBE is the world's leading live interview show covering enterprise tech, innovation and the people who imagine, create and implement the technologies that are changing our world.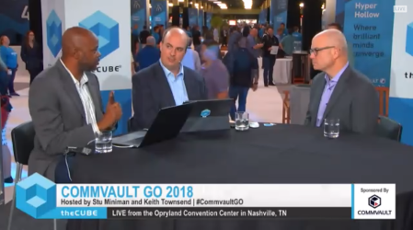 We are excited to be hosting theCUBE in our GO Village at 11 a.m. to 5 p.m. on Tuesday and Wednesday. This year, we are excited to have a great mix of Commvault executives, partners, customers and analysts taking part. 
Join the conversation on social media
And, of course, please make sure to follow Commvault on social media and the event hashtag #CommvaultGO on Twitter and Instagram. Our 2019 Social Media Ambassadors will be posting their own reactions and impressions of all the show news, so make sure you are following them.