We Were Ready: Overheard At GO
By Matt Tyrer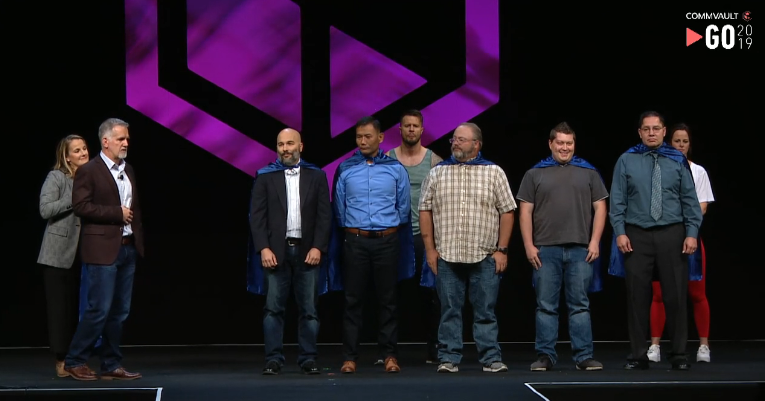 Data heroes do sometimes wear capes 😊.
"We were ready."
With those words by Commvault customer Don Wisdom, (Senior Director, Infrastructure Operations, State of Colorado), kicked off #CommvaultGO 2019. That's a powerful statement and one that set the stage for what would be a week of learning, interaction, discovery, exploration and even a few puppy snuggles.
In Don's case, he was sharing with the audience his story of recovering from a ransomware incident with 0 data loss and 0 ransom paid. This was a customer who was more than ready for the challenges that came at him, but it wasn't the only story overheard among the campfires, theatres and labs. Everywhere you looked there were customers talking with other customers, partners and Commvault experts exchanging ideas, thought leaders sharing their insight and the occasional buzz from another rock wall successfully scaled.
CommvaultGO was all about getting our customers and partners ready for whatever would come their way. Whether it was learning about where Metallic.io could be leveraged within its global environment or how Commvault Activate could accelerate its compliance initiatives, or what Hedvig advantages could bring to its data strategy, our attendees were there to participate and learn.
Another great participation example lay in the customer-driven panels. These sessions had multiple Commvault customers sharing their experiences with top IT issues like cloud, hyperconvergence, automation and even transitioning between backup solutions. The level of discussion and exchange of information at those panels was impressive. Lots of questions were asked, answers given and contact information exchanged for follow up discussions. Heck, the database campfire panel ran right to the buzzer on the last day as all the participants were so involved and passionate about the technology and sharing their lessons learned.
Watch out for the falling trees!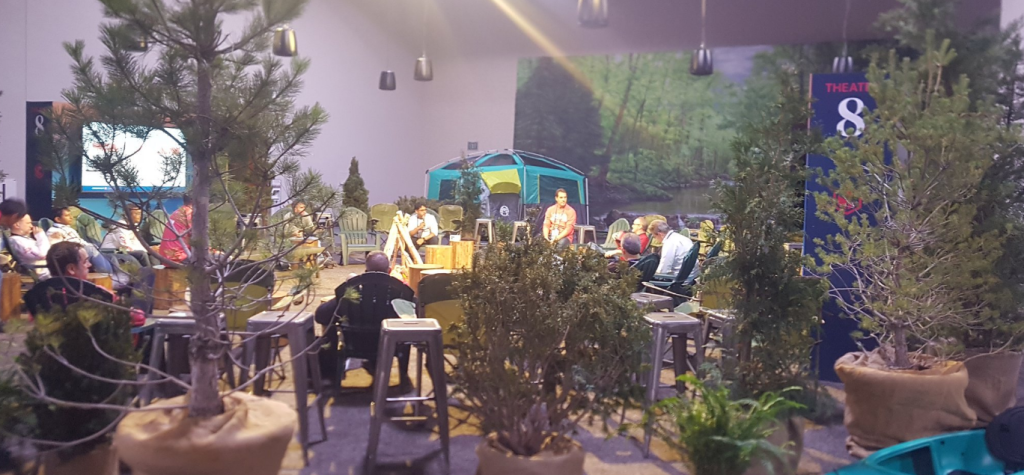 There were just so many ways to learn about how Commvault could improve its IT and business initiatives that I've had to go back myself several times to review the keynotes and presentations that I just didn't have time to see live. (Hot tip: GO BACK AND REVIEW THOSE SESSIONS!!)
Like I said, #CommvaultGO was all about getting our customers and partners "Data Ready" and I think after the week we had they are certainly "More Than Ready" to meet any challenges that await them.
Welcome to the #NewCommvault!
Commvault is not changing, it has already changed.

– Christophe Bertrand, Senior Analyst, ESG