Introducing Commvault Cloud 
Total Resilience.
No Exceptions.
Zero trust data security | Rapid, immutable recovery | The lowest TCO Commvault® Cloud, powered by Metallic® AI. It's game-changing cyber resilience built to meet the demands of the hybrid enterprise.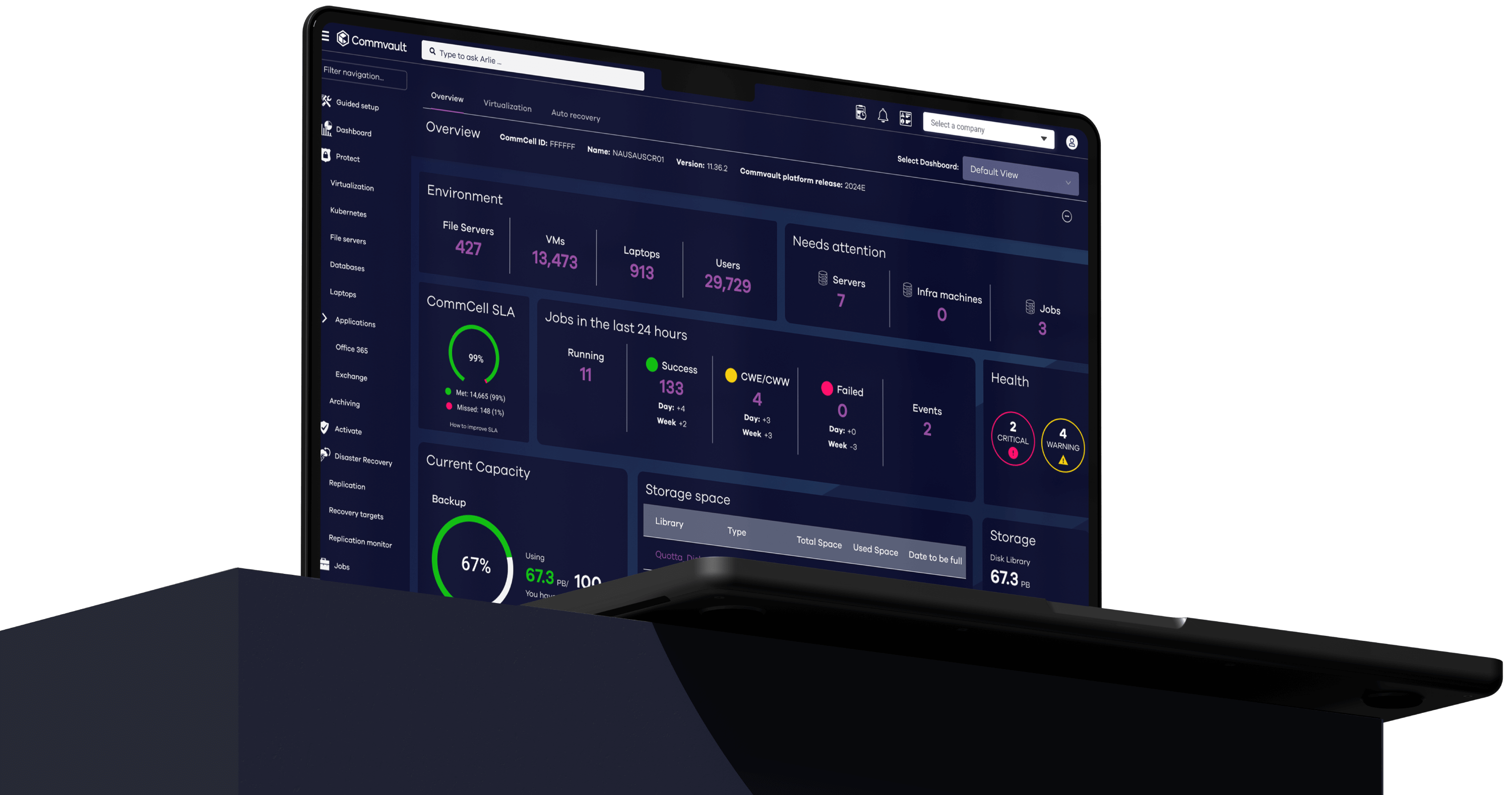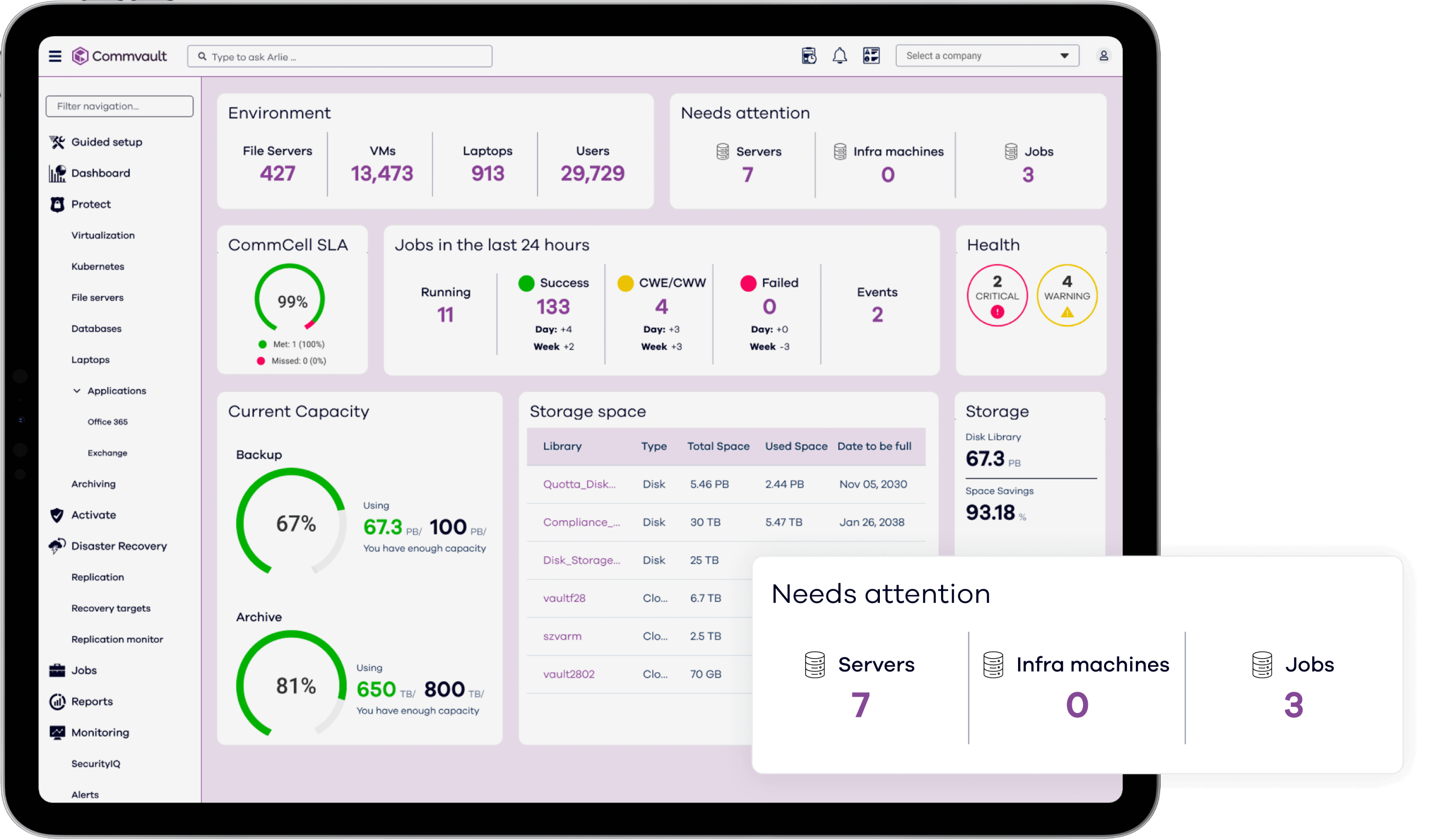 The Platform
Your best defense against ransomware, at the best TCO
Commvault Cloud radically reduces the cost and complexity of protecting your business, all while delivering industry-leading advances in data security and cyber recovery, powered by advanced AI across the platform. 
The industry's best data security
The only platform built to secure data wherever it lives, with true cloud simplicity.
The industry's most powerful AI: Metallic AI
Stop ransomware in its tracks with Metallic AI to monitor your data and predict and prevent attacks – plus automate a rapid, clean, immutable recovery if it's ever needed. 
The industry's fastest cyber recovery 
Only Commvault Cloud's AI-driven automation gives you any-location recovery processing for the industry's fastest recovery times, at massive scale, with the best TCO.
The industry's lowest TCO
See, manage and recover data wherever it lives, from one, central cloud-based solution that eliminates silos and inefficiencies.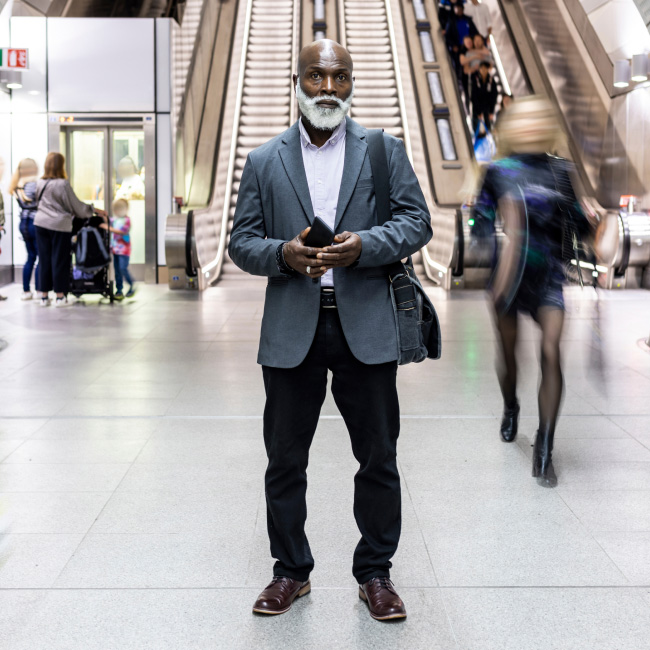 The Cyber Resilience guide
Learn why evolving threats demand an evolved approach to cyber resilience.
Performance
Commvault Cloud redefines cyber resilience. And expectations.
5x lower TCO 
Better security, smarter budgeting. 
15x reduction in management
Protecting all your data through a single pane.
True cloud data security
Cloud native – no appliances.
800% faster recovery 
AI-powered recovery at cloud scale and speed.
Comprehensive Data Security
Comprehensive data security
No matter what you do or how you do it, Commvault Cloud delivers the most comprehensive data security—ensuring data protection everywhere your data resides, today and tomorrow. 
Our reach
Supporting more than 100,000 companies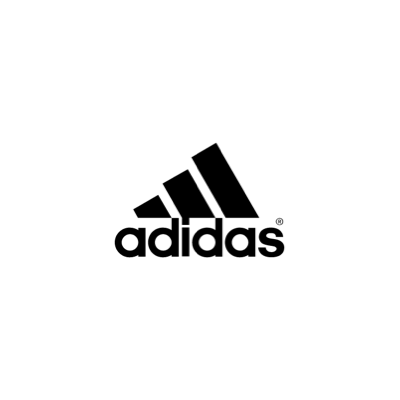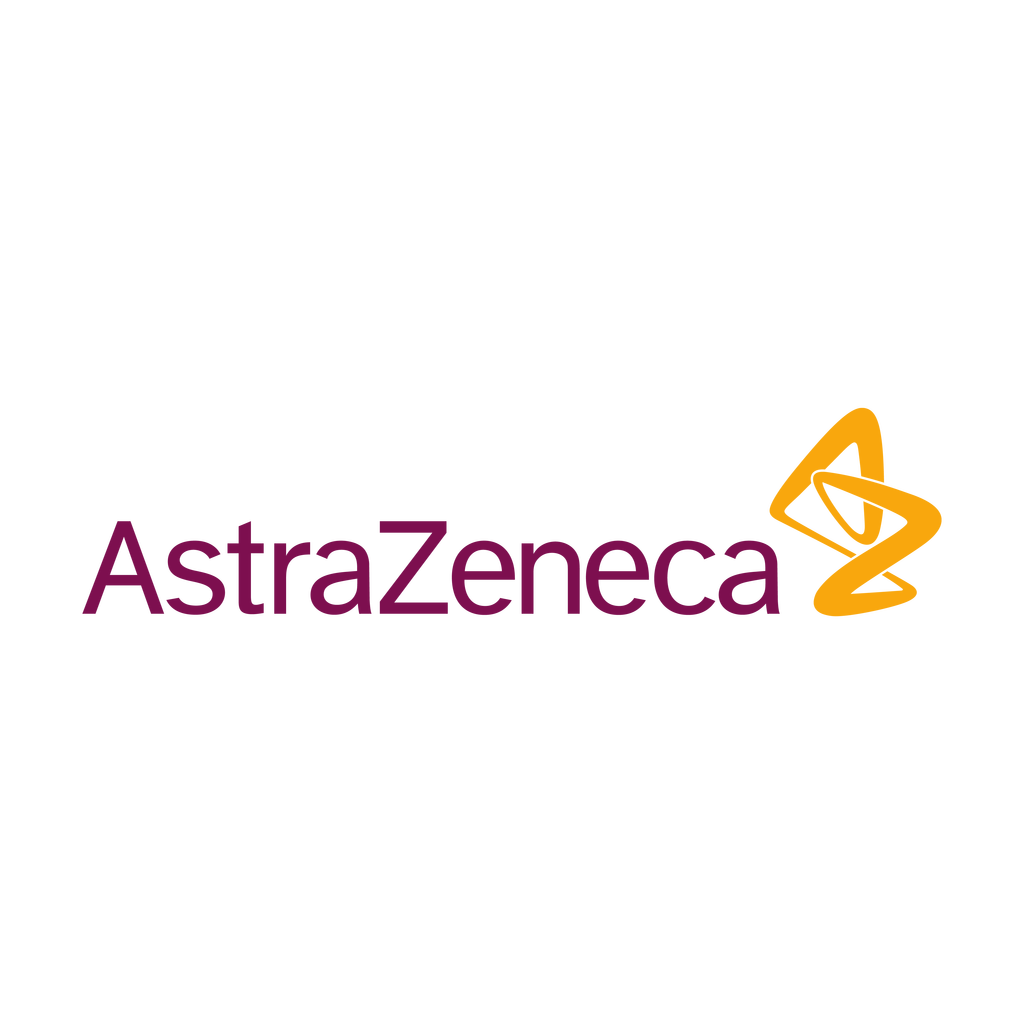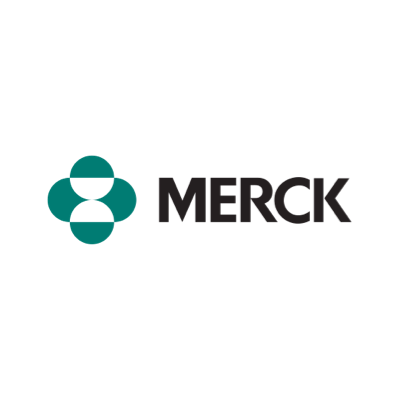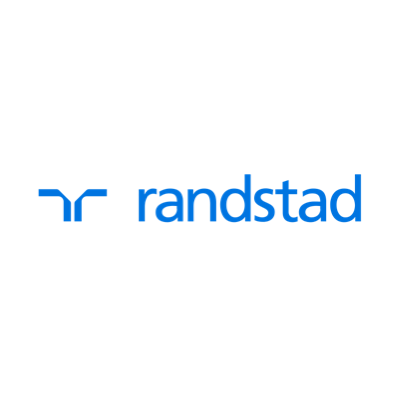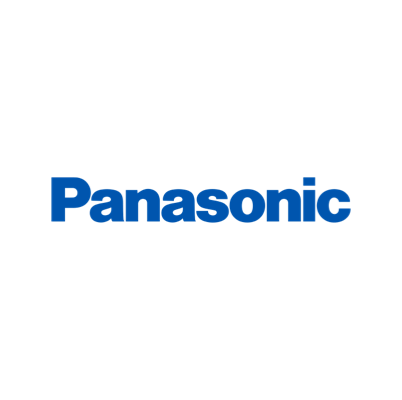 "Commvault was the next evolution to give us ransomware protection, immutable snapshotting, comprehensive reporting, and peace of mind that we have valid backups."
"I maintain mission critical data that is required to run our daily operations. We rely on Commvault to have this data readily available for when a recover incident may occur. It is reassuring that in just a few clicks our last known good backup can be restored into a clean environment, and forensic evidence locked away for analysis. Commvault gives us the confidence we will get our data restored and systems return to operations quickly."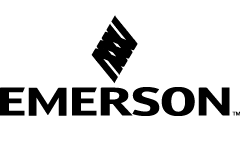 "We know Ransomware is coming, which is why we chose Commvault for cyber resiliency to improve our security posture. Now we can shift left with early detection and shift right with clean point recovery – all with Commvault Cloud."

"The software solution from Commvault fills gaps in native cloud tools and has cut across every use case McDonald's Cloud Services team requires, providing optimized and effective backups across databases."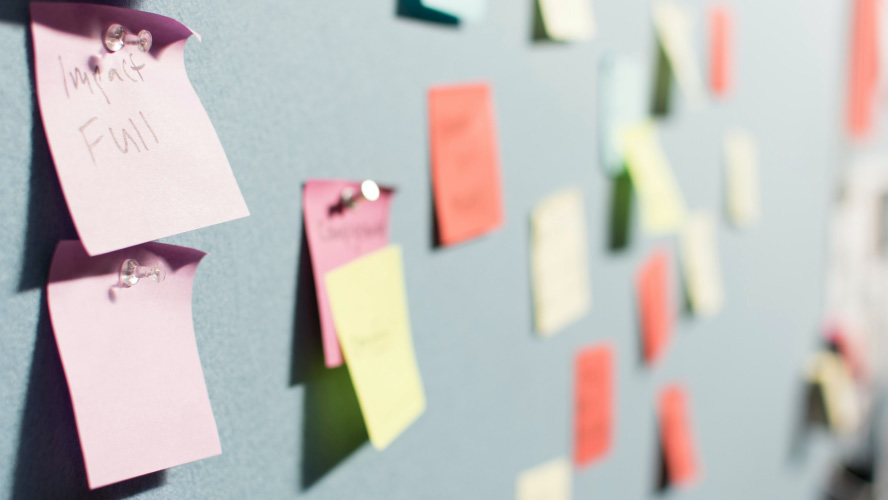 Gartner magic quadrant
See why Commvault has been consistently recognized as a Leader by Gartner.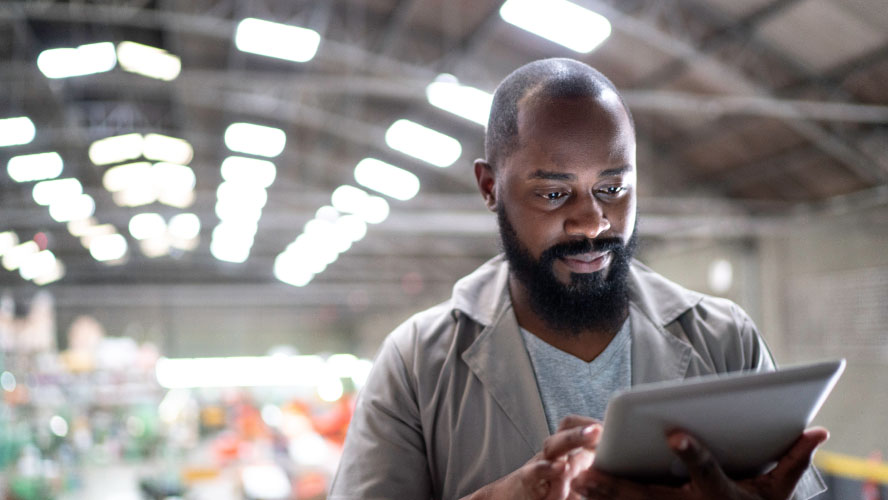 idc whitepaper
Enhance your organization's cyber resilience posture with insights from senior IT and security professionals across the globe.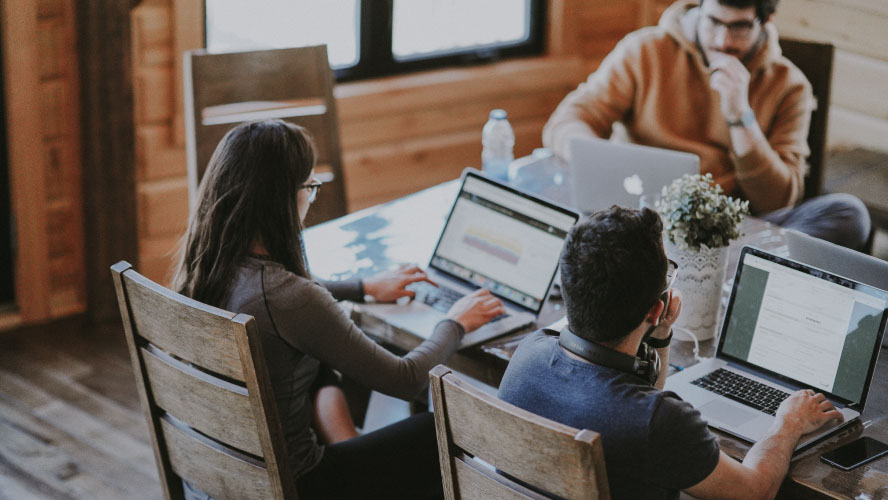 esg impact study
Commvault Cloud empowers organizations to achieve cyber resilience in hybrid environments through SaaS, ensuring future-proof data resilience and security. 
Try it out
End the chaos. Experience Commvault Cloud now