Experience Commvault® Data Protection Today
Your data, protected. All of it – anywhere. See for yourself.
Take this 30-minute demo for a hands-on tour of the Commvault platform – or sign up for a 30-day free trial. Experience active defense and a single view of all your data across any hybrid cloud environment. See how to reduce the impact of intrusion to minimize data loss and get clean backups for fast recovery.
Secure, defend, and recover your data with ease
Broadest workloads: Support of workloads, data platforms, and cloud-native apps
Anywhere: On-prem, in the cloud, across multi-cloud environments
Any way: Choice of SaaS, appliance, or software delivery, with flexible storage options
See data protection in action
Unified data protection & management with Commvault Command Center
Protect all your data across hybrid and multi-cloud
environments. These videos show you how.
Protect all your data across hybrid and
multi-cloud environments. These videos show you how.
Protecting your environment from a ransomware attack with Commvault
Simplify Kubernetes application protection and recovery with Commvault
Early threat detection with ThreatWise
Penn State Health
With Commvault, Penn State Health has reduced the risk of data loss and downtime of operations, and simplified IT operations for backup and recovery, ultimately lowering costs of recovery when ransomware hits.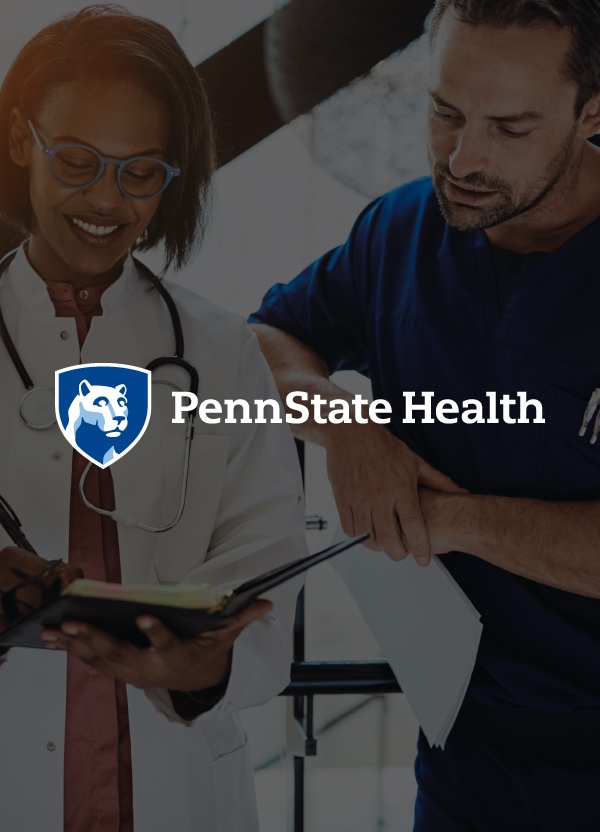 Test-drive it yourself
Start 30-day free trial
Experience next-generation cloud data management with our Metallic® backup as a service 30-day free trial. See how the solution with the highest scores for Gartner® Critical Capabilities in Data Center, Cloud, and Edge Environments use cases helps you secure, defend, and recover modern data environments!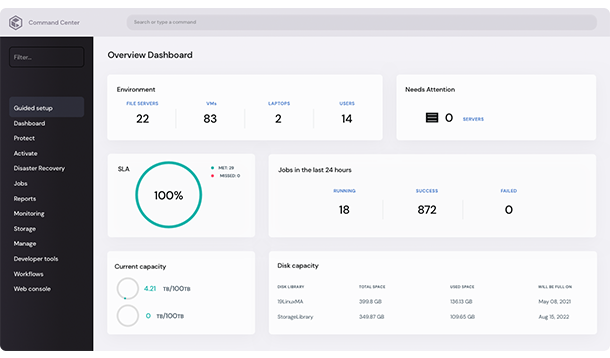 One unified view. One experience.
The Commvault® Command Center unifies the management of all Commvault and Metallic data protection software and services in one place, providing ease of use and a single pane of glass to simplify administration and improve operational efficiency.