Storage & Optimization
Protect. Store. Save.
Potentially reduce costs, improve usage, and manage storage capacity with advanced analytics for insights across workloads for a swift backup and rapid recovery.
Storage meets data protection
Our extensive solution is a data protection solution with the breadth of data storage to actively secure and defend data and its recoverability with ease, ensuring an efficient, scalable environment.
---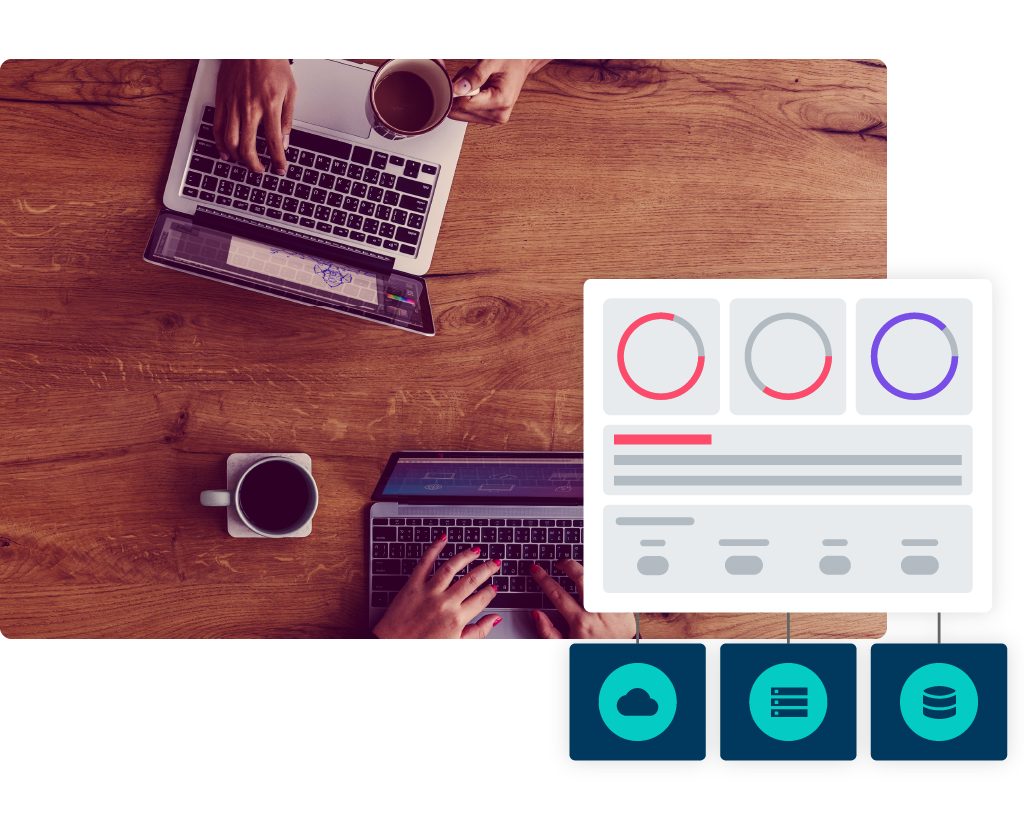 Storage flexibility
Provides storage options plus SaaS delivery for air-gapped cloud storage across public cloud providers, investment optimization, and fast on-premises data recovery.
Rapid recovery
Access fast cloud-to-cloud and on-prem to on-prem storage with air-gapped cloud copies for ransomware protection, minimizing downtime.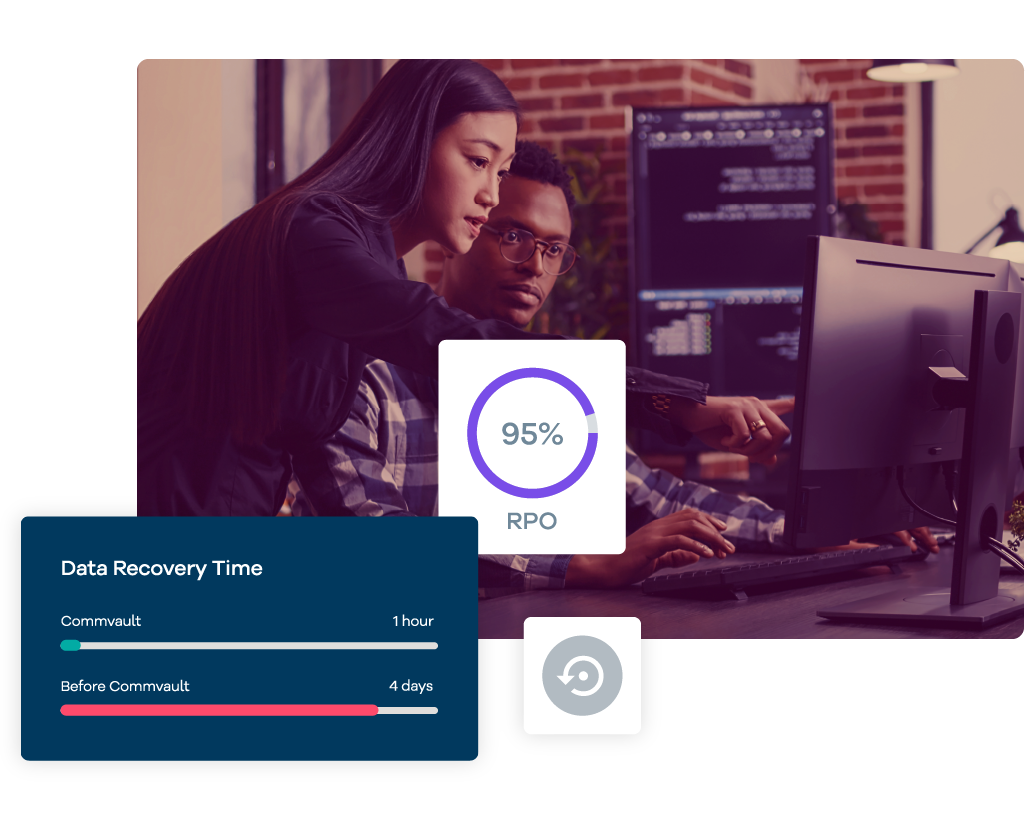 Optimized cloud spend
Leverage ephemeral infrastructure, power management, dedupe, compression, extensive cloud-native coverage, and deep integration for cost-effective cloud use.
Reduced storage consumption
Enhance storage efficiency by identifying low-value data and tiering it to lower-cost storage options.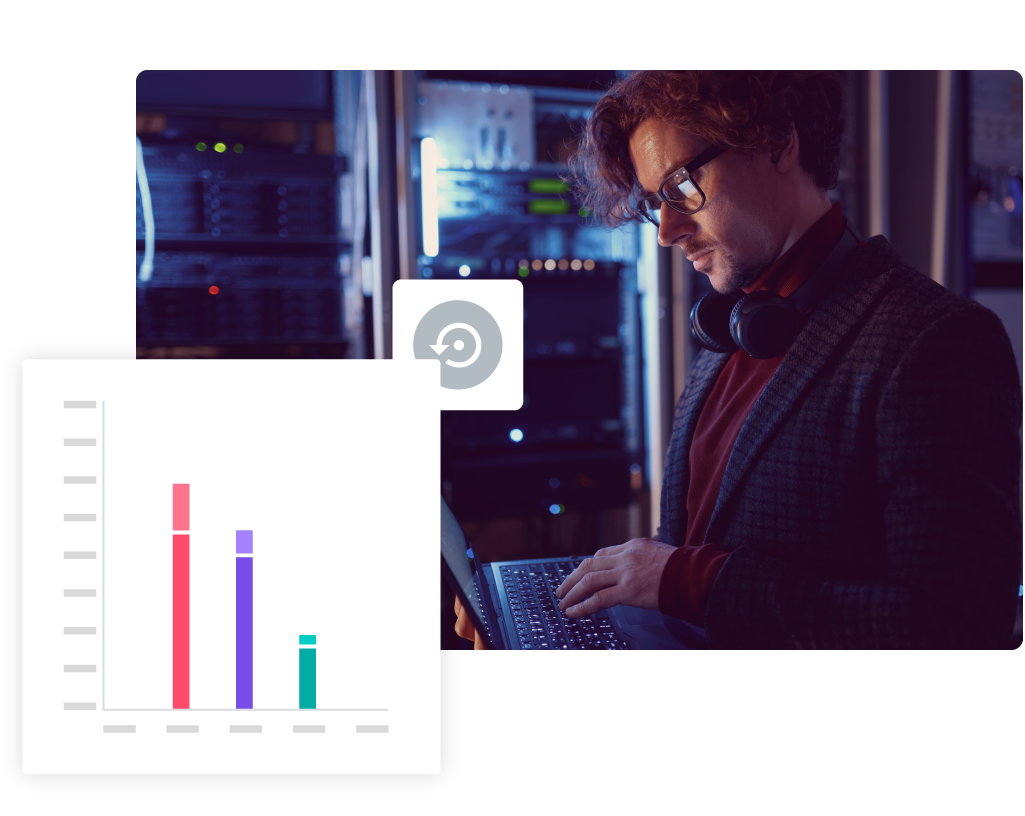 ---
Mitchell International
Mitchell International boosted efficiency and scalability to support future growth, accelerate backup and recovery times, and increased storage capacity with Commvault.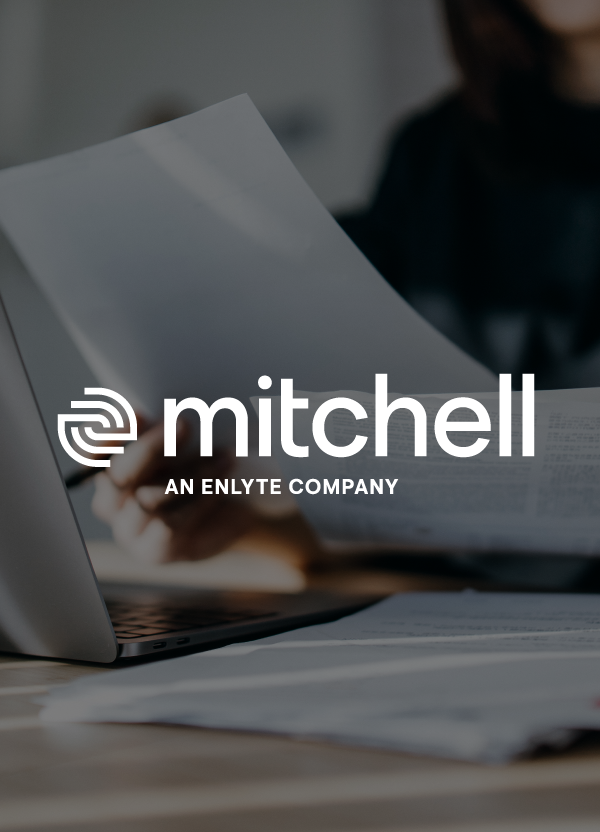 Data, protected
Next-generation data protection with a new layer of active defense, rapid recovery, and automation.
Commvault® Risk Analysis

Identify sensitive data, assign classifications, and define automated policies to ensure your data is secure and managed correctly.

Commvault® Hyperscale X™

Accelerate hybrid cloud adoption, scale-out as needed, and manage data workloads from a single intuitive platform.

Metallic® Recovery Reserve

Secure and scalable cloud storage for additional ransomware protection.