File Storage Optimization
Existing customers can transition to Commvault Risk Analysis.

File Storage Optimization
Know what data you have
Redundant, obsolete, or trivial (ROT) data accounts for nearly 80% or so of unstructured – and unprotected – data that is beyond its recommended retention period and no longer useful to the business.1
Drive storage efficiencies
and manage data risks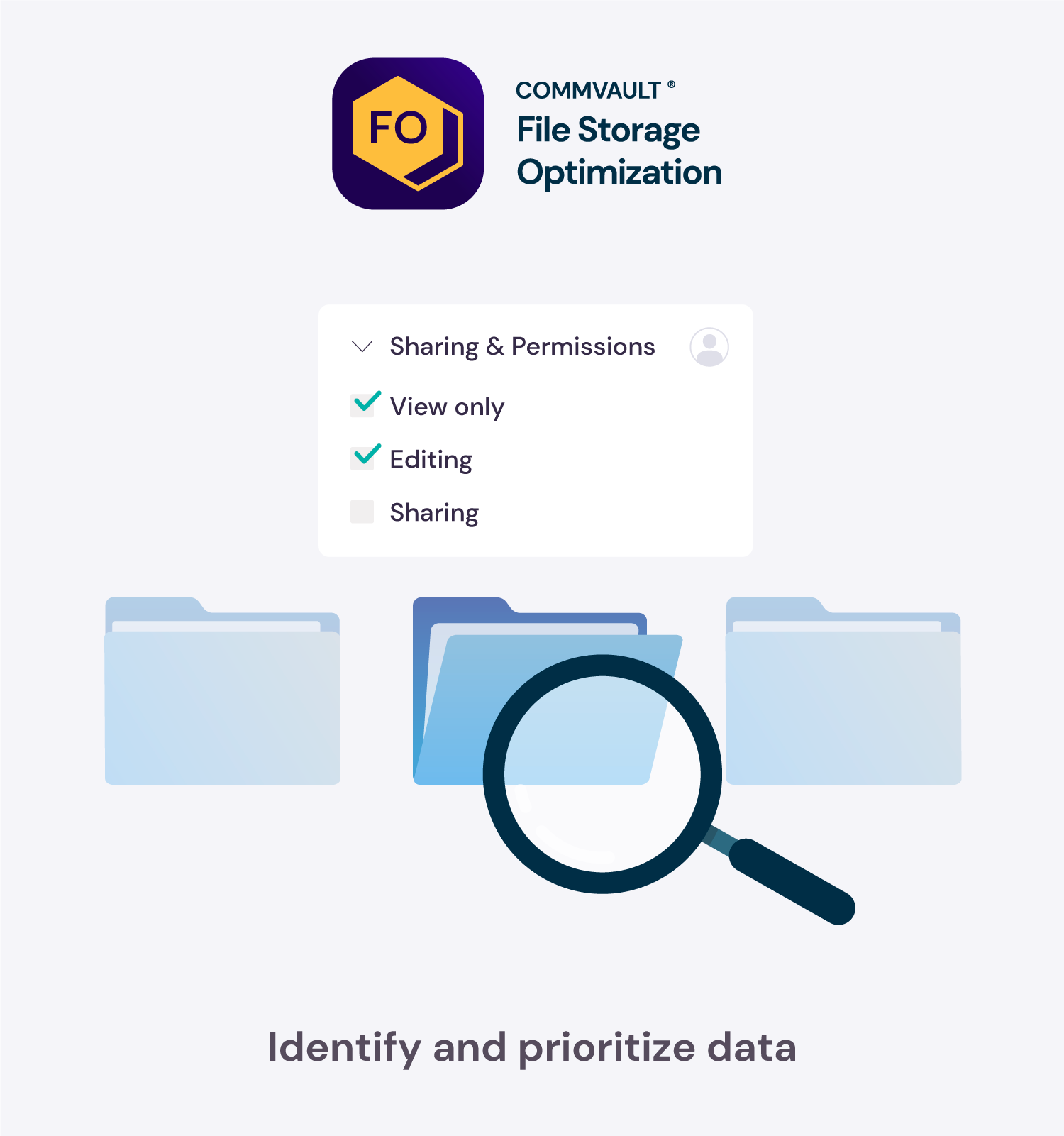 Provide cost and risk reduction relating to storing, migrating, and consolidating data, as well as reducing the risk of ransomware attacks and increasing data availability. Analyze and classify live and backup data at scale, enabling you to use insights to drive actions – all managed through a single user interface.
COMMVAULT COMMAND CENTER
A single view to manage your entire data environment
Commvault Command Center™ offers a single dashboard to manage your entire data environment. Identify data you want to protect, monitor backups and restores, and easily access analytics. Default configurations and streamlined procedures save time and role-based access enables self-service capabilities, reducing the load on your IT staff.