25 Years of Innovation and Customer Success
In 1996, Commvault became an independent, incorporated company, as a spin-off of AT&T Bell labs. A little over a year later, Bob Hammer and Al Bunte took a chance and joined that small company—Bob as Chairman and CEO, and Al as COO. They placed their bets on one primary premise: Data will continue to grow.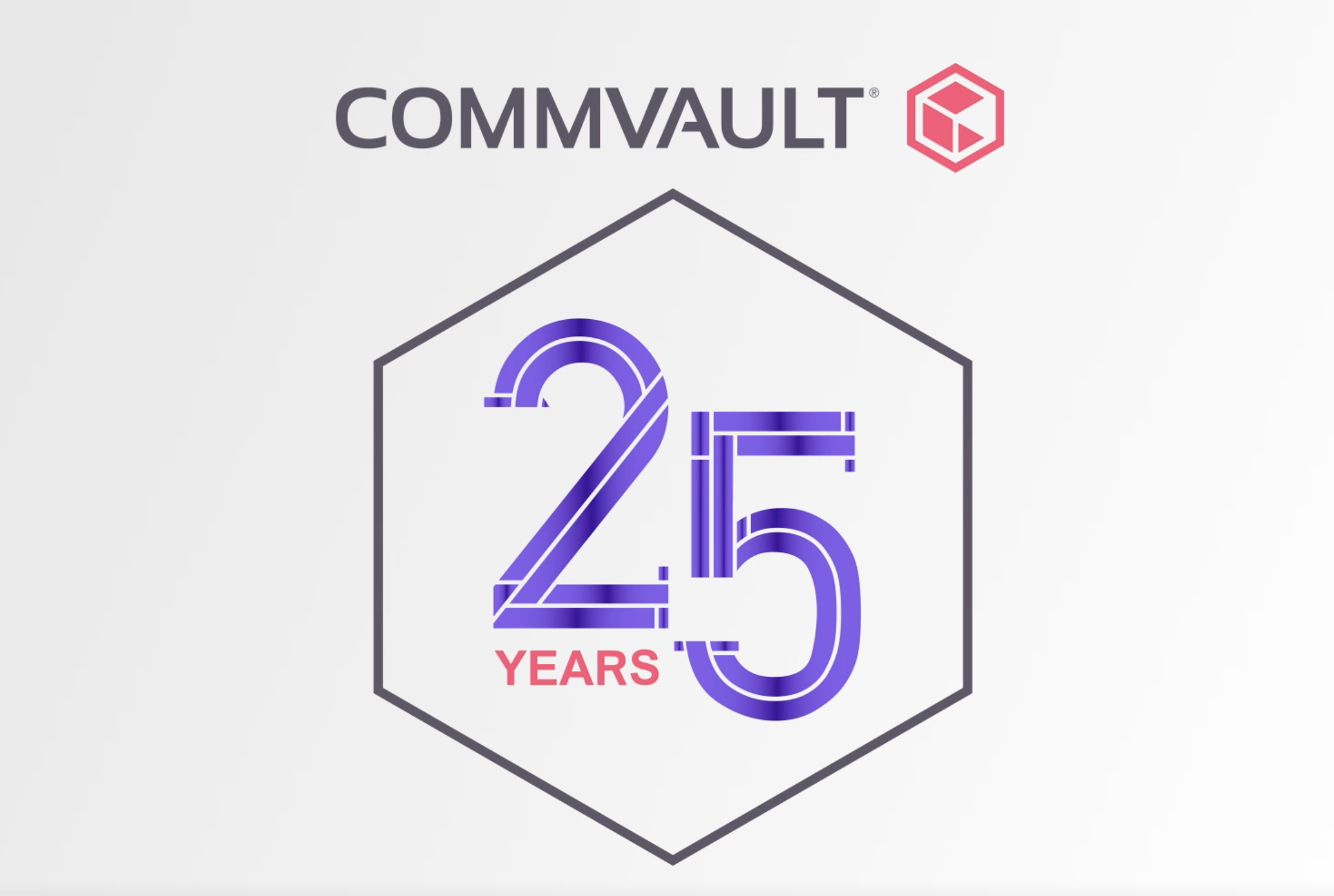 "Our thesis was, that if data keeps growing like crazy, this is going to be a good space," Al said.
It turns out, they were right. They went on to build a company focused on delivering customers the best technology for their data needs, taking that company through IPO and building a loyal customer base over the past 25 years.
Today's Commvault propels that vision. We give our customers the peace of mind that liberates them to do amazing things with data. We simplify and manage the complexity of our customers' data, uncovering insights, accelerating their growth, and helping ensure the fundamental integrity of their business. With technology excellence at our core, we continue to lead the market with our Intelligent Data Services Platform.
Under the direction of CEO Sanjay Mirchandani, who joined the company in February 2019, Commvault has continued to transform to meet our customers' growing and evolving data environments. We built an enterprise grade software as a service portfolio, Metallic, which is growing rapidly. In fact, in the recently announced fiscal year 2021, Metallic doubled its number of customers each quarter. We acquired software-defined storage leader, Hedvig, and most recently, delivered on the company's best financial year ever in FY21. The market is taking notice—Commvault is here!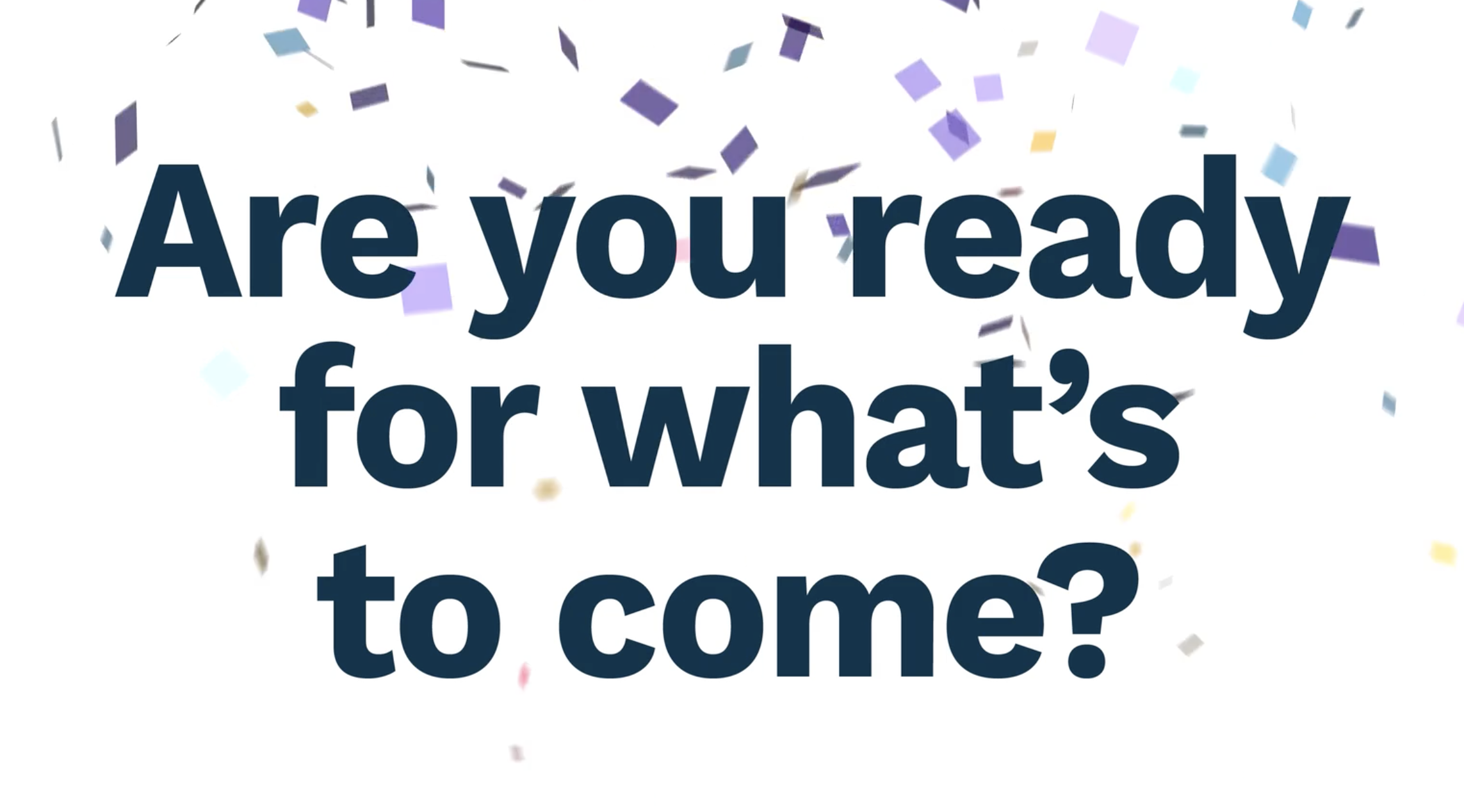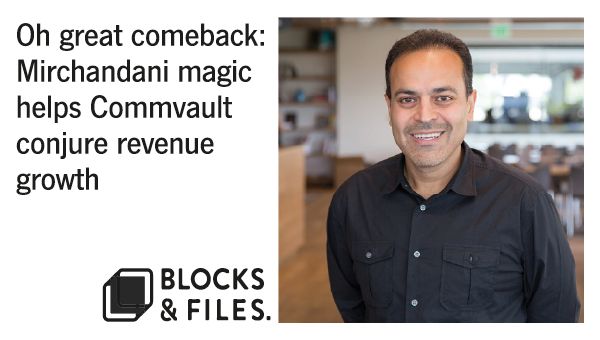 We've been at the forefront of innovation for our rich 25-year history and recognize that customers need flexibility and choice. Today, we deliver our Intelligent Data Services as software on-premises; in the cloud; as a managed service through partners; or as SaaS—a critical differentiator in the market. The opportunity for us to help our customers has never been greater.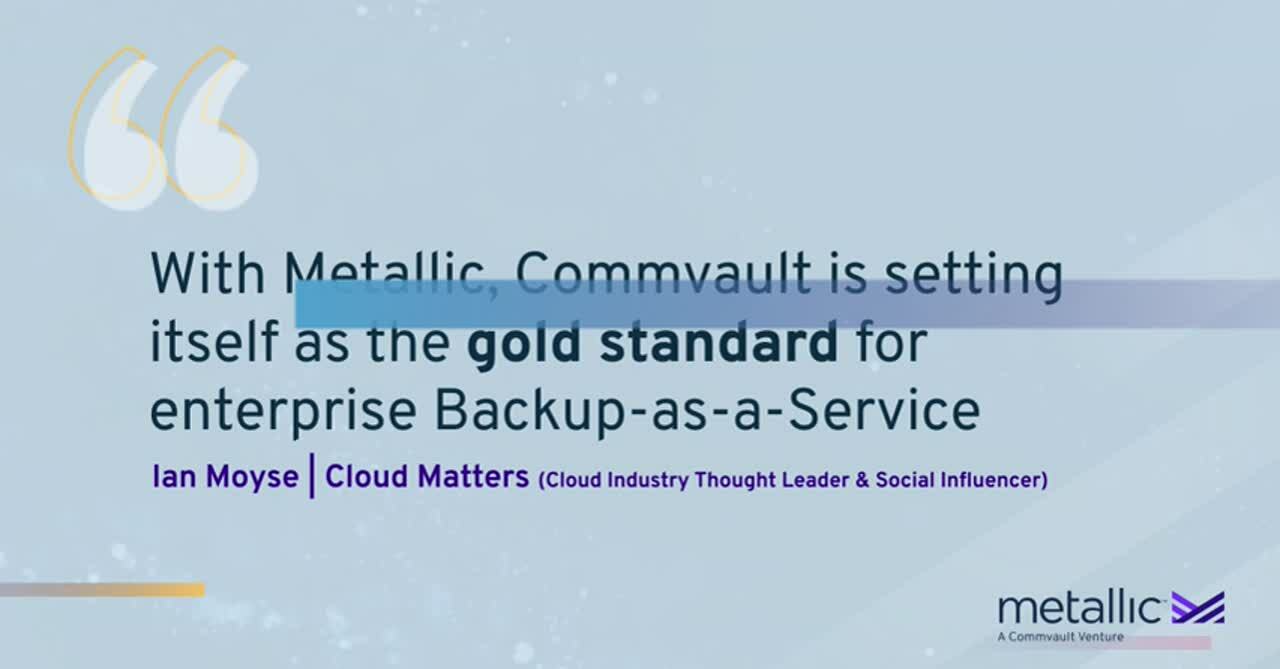 We do all of this, driven by our core values—Connect, Inspire, Care and Deliver— and we provide the peace of mind that liberates people to do amazing things with data.
On this 25th anniversary, we want to say thank you to our entire community of trailblazers who have helped Commvault build the amazing company we are today. We could not have done any of this without you.
Explore our history: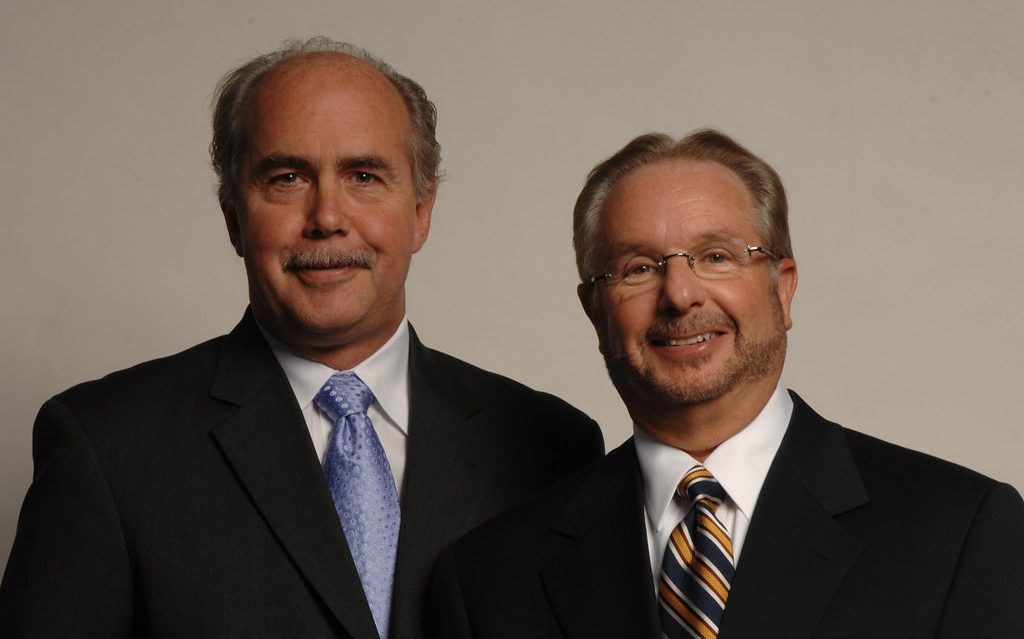 Check out our 25-year anniversary video here.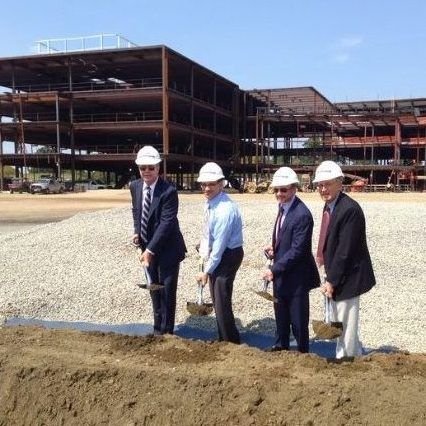 Enjoy stories from customers who have relied on Commvault for decades:
Norfolk Southern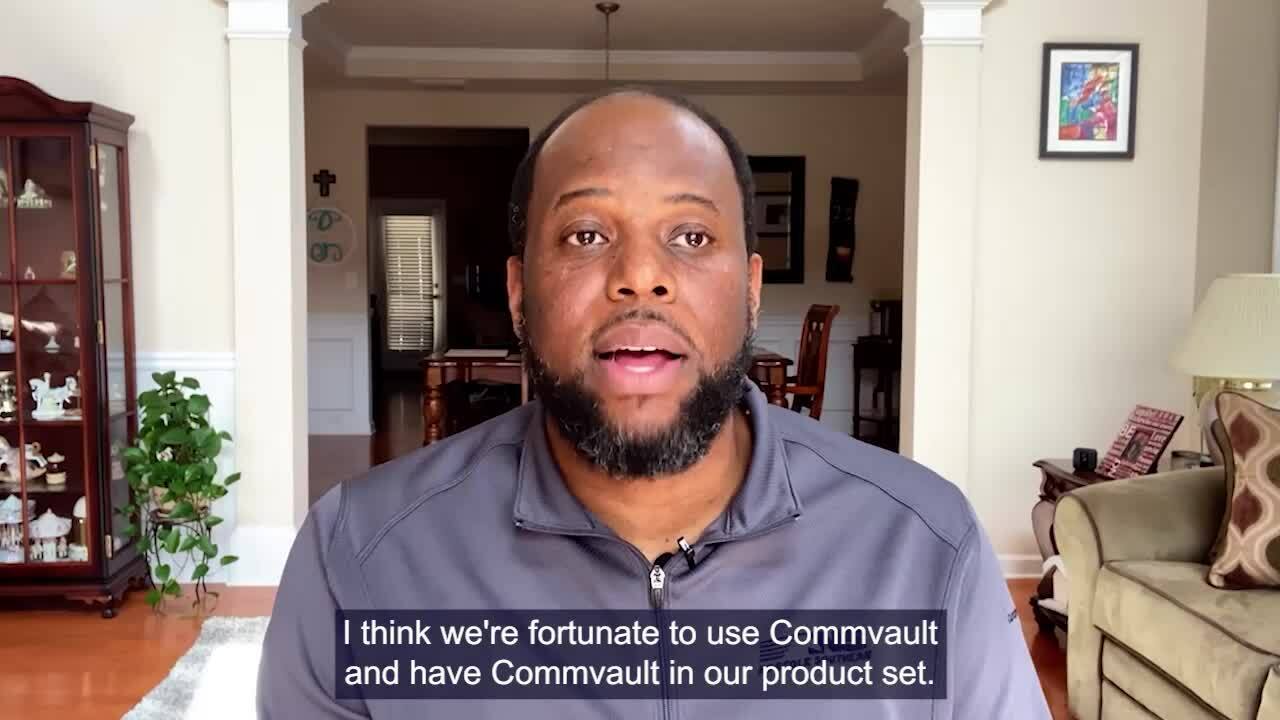 State of Oregon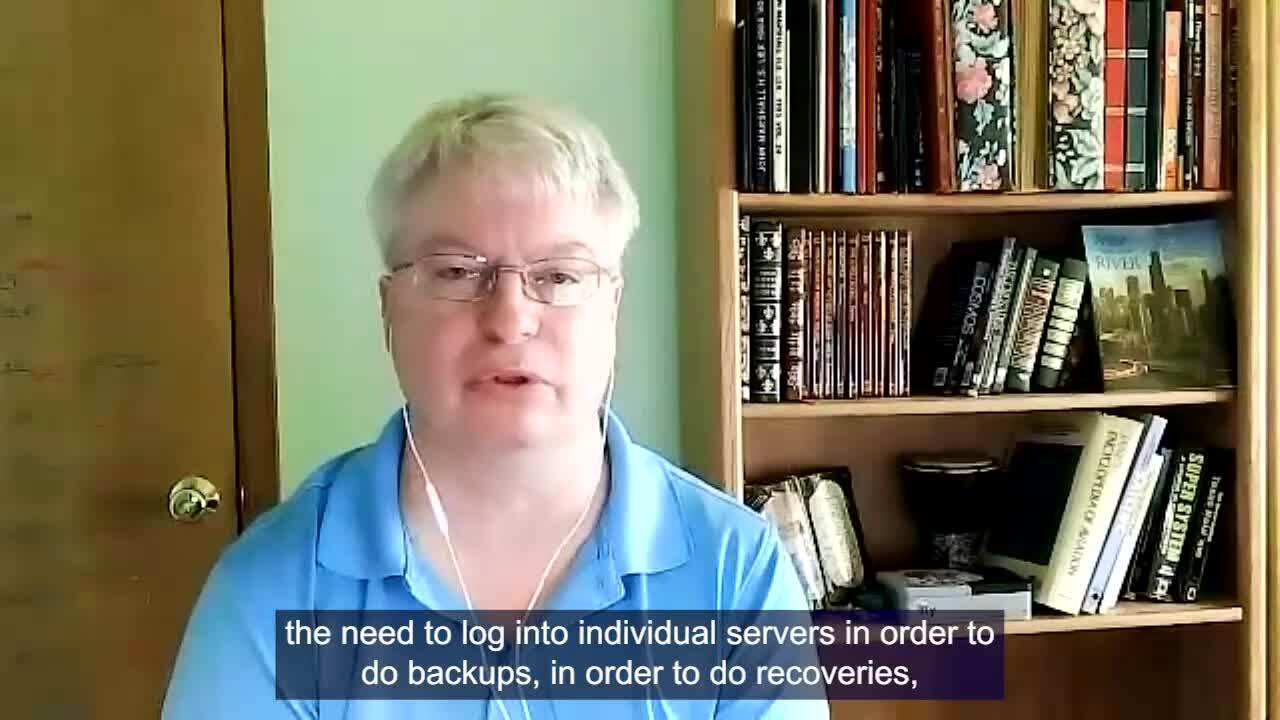 Olymp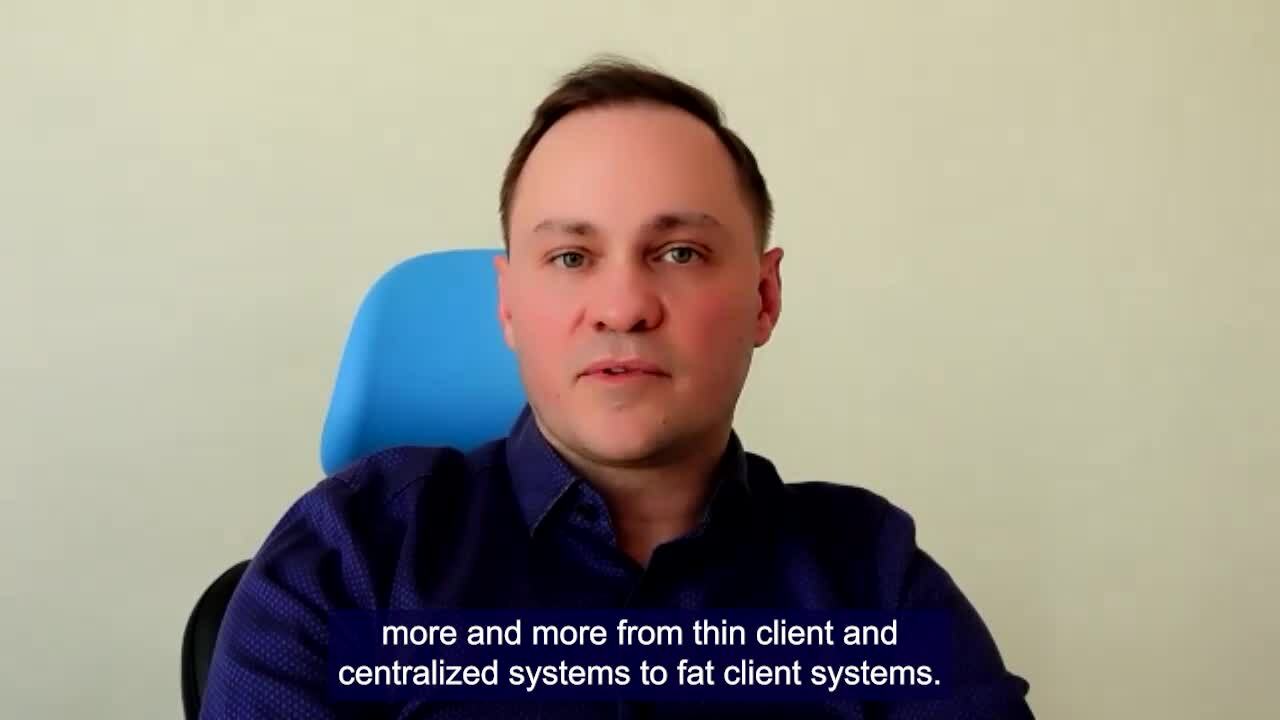 University of Leicester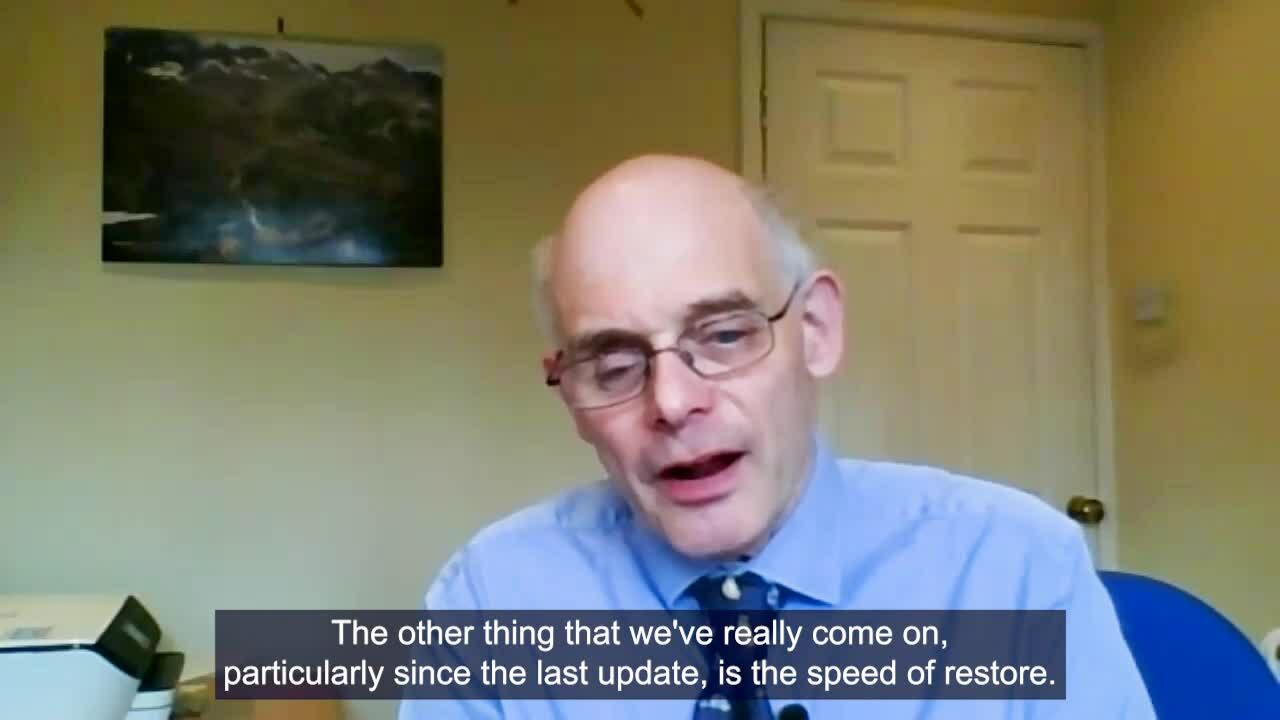 Our own Don Foster chats with Coca-Cola.
Hear from industry analysts Steve Duplessie and Christophe Bertrand, ESG, and Phil Goodwin IDC.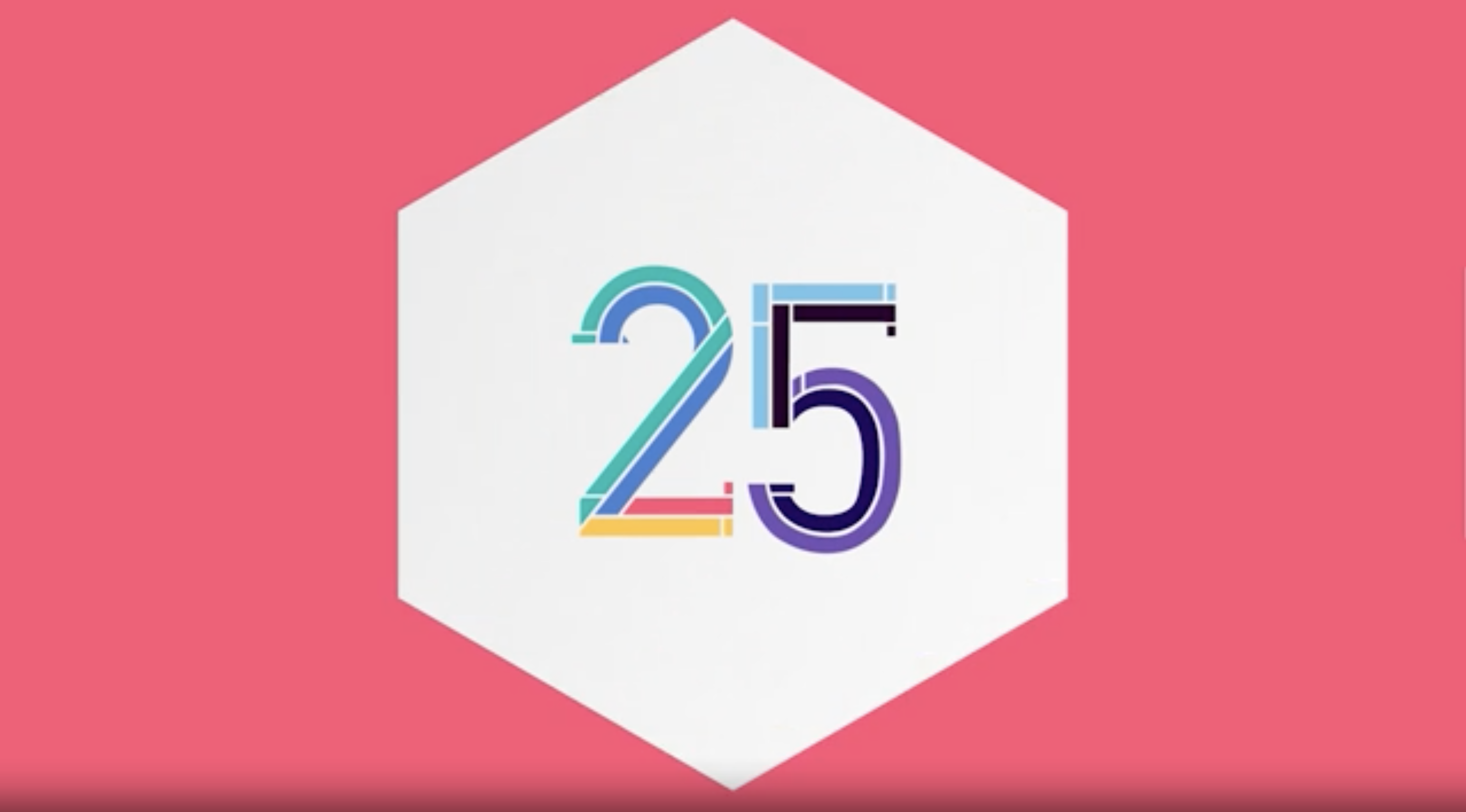 Check out Sanjay and team at Bloomberg on the day we announced the acquisition of Hedvig.
Learn how we celebrate our long time employees and embrace new ideas to power innovation, diversity and a culture of caring.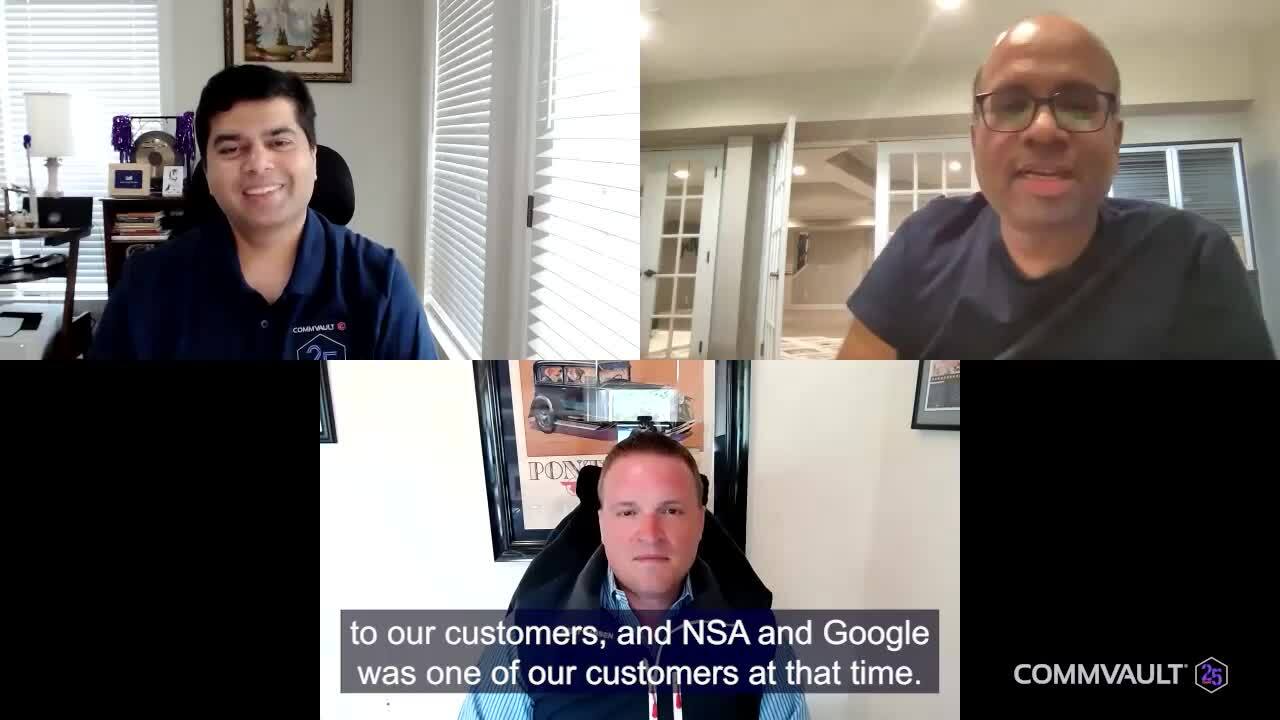 Speaking of caring, we achieve all of this by truly living our values each and every day. Hear how our employees live our values everyday.
In line with our values, environmental, social and corporate governance is important to us. Take a look at some of our efforts here.
On our 25-year anniversary, our diverse group of global employees, share our rally cry for our future, which is fueled by our incredible past.
Our own fearless leader, Sanjay Mirchandani talks about how we continue to invest in innovation to deliver the most robust portfolio to our customers, and ultimately, give them the peace of mind they need.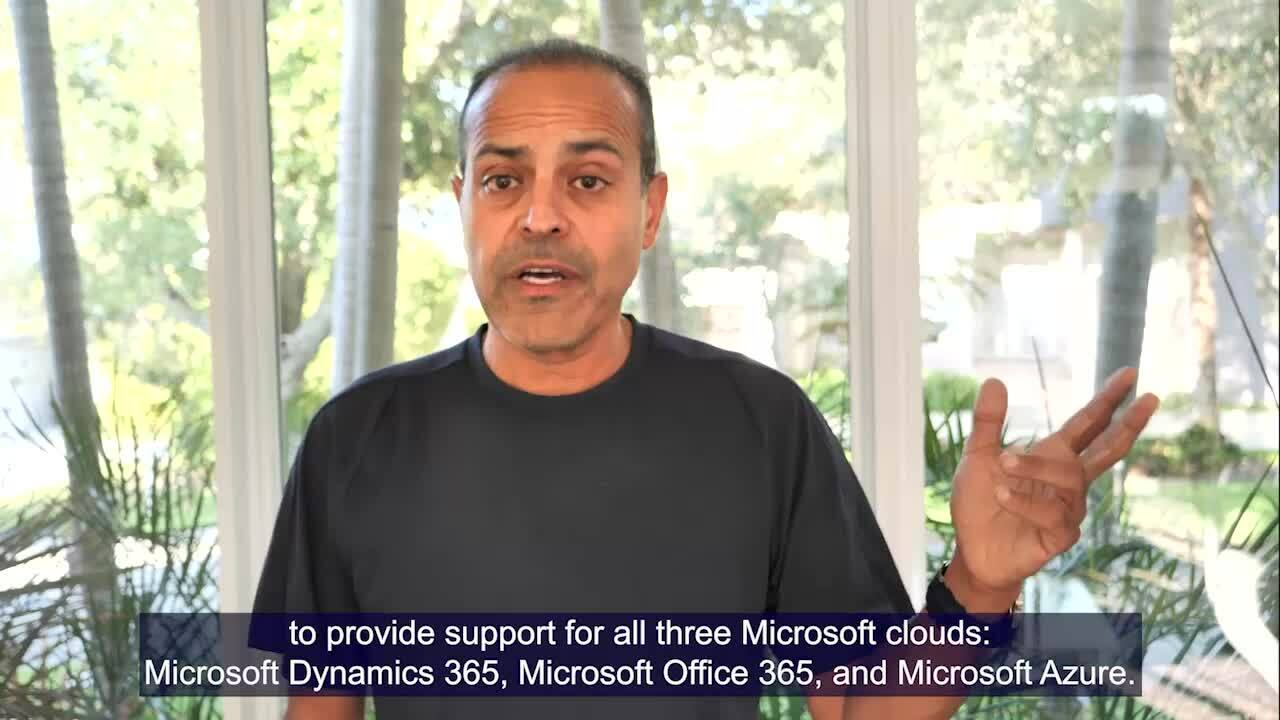 The future has never been brighter and the opportunity has never been greater.