Welcoming TrapX to the Commvault Family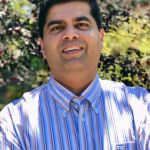 As we previously shared, we want our customers to rest easy knowing that we have their data covered and are constantly innovating to be an active partner in their fight against cyber threats. Today we're thrilled to welcome TrapX, an Israel-based cyber-security company, to the Commvault family, accelerating our data security innovation journey. TrapX is a pioneer and leader in deception technology and has helped businesses of all sizes around the globe neutralize the threat of potentially crippling ransomware events. With cutting-edge technology and massive scale, TrapX expertly exposes even the stealthiest zero-day attacks that evade conventional detection technology and circumvent security controls.
Cyber deception has emerged as a vital piece in layered cybersecurity strategies, offering sophisticated tools that detect and divert attacks before they cause harm. We believe this new acquisition will set Commvault apart as the only vendor in our industry to offer customers active data management capabilities that are integrated with their security investments.
Whether helping a MA-based hospital immediately discover Wannacry in a blood gas analyzer; finding ransomware in a pressure controller that could have led to a dangerous failure for a manufacturing company; or consistently helping clients protect networks from contractors who are operating outside of critical security policies, TrapX enables customers across industries to keep their businesses safely running.
Broad-reaching attacks like we've seen populate news headlines with increasing frequency are forcing companies to think differently. IT, Security, DevOps even Operations have to work together to anticipate and minimize risk, and there is no single vendor today that is offering the right breadth of capabilities at a time when conventional approaches to security must be reconsidered. To move forward with digital transformation, companies need smart and innovative, cloud-based solutions to address the threats they face.
We look forward to sharing more in the coming months, as we bring this technology into the Metallic SaaS portfolio. We will enable customers to extend their data security capabilities like never before—at a time when it has never mattered more.