Data management delivering freedom of choice: Commvault and Dell EMC
Commvault HyperScale™ Software with Dell EMC PowerEdge servers
A strong partner is an invaluable asset. Life and work can be more enjoyable and successful with a partner that you trust. We realize you want choice and have preferred hardware partners you have standardized on within your environment. Now you can leverage that freedom of choice and extend it to your secondary storage. Through Commvault's Validated Reference Design Program and partnering with Dell EMC, you can implement a robust data protection solution. By integrating Dell EMC servers and Commvault HyperScale Software, Commvault ensures you have the right infrastructure in place so you are ready to better manage, protect, and use your data.
Dell EMC PowerEdge Servers
The Dell EMC PowerEdge 14th generation servers improve upon their existing extensive portfolio of modern solutions to drive IT transformation in the data center. The PowerEdge R740xd represents a well-suited platform for Commvault HyperScale Software to expand and transform capabilities for customers in today's evolving software-defined world. The highly optimized PowerEdge R740xd has a number of options to ensure that the acquisition, deployment, management, and support are streamlined.
Commvault HyperScale Software with reference design
With Commvault HyperScale Software, you can build a unified, modern data management platform that delivers greater services on-premises. By building these services on a scale-out infrastructure and leveraging Commvault's Validated Reference Design Program, you'll realize these benefits through greater software and hardware integration:
Eliminate complexity and time-consuming steps of identifying, testing and optimizing the configuration for data management
Simplify management with a single, easy-to-use graphical user interface for software and hardware
Reduce capital expenditures by leveraging your existing hardware partner agreement and provide greater standardization
Easily scale to petabytes of data without incurring costly or complex forklift upgrades
Know what to expect with predictable performance, costs and economics that align to your data growth
Streamline operations and infrastructure by consolidating and replacing proprietary secondary storage or legacy purpose-built backup appliances
Transform the data center to be as efficient, resilient and scalable as public cloud infrastructure
More important, this architecture, which extends natively into public cloud, allows enterprises to offer consistent sets of services to all workloads running on-premises, in hybrid clouds, or in multi-cloud environments.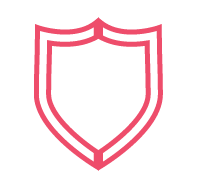 Taking the guesswork out of data protection
Commvault HyperScale Software and Dell EMC PowerEdge – the bottom line
Commvault HyperScale Software with a Dell EMC PowerEdge validated reference design provides enterprises with the freedom of choice for designing their scale-out infrastructure. The benefits are choosing the hardware configuration sizes to meet your needs, leveraging your existing hardware partner relationships for consistency throughout your environment, and tested configurations to speed implementation, management and support. With Commvault HyperScale Software and the Dell EMC PowerEdge servers, you can build a unified, modern data management platform that delivers greater resiliency, availability and scale with predictable performance and economics.
Commvault HyperScale
Commvault HyperScale for a modern data protection and management platform that delivers cloud-like services on-premises.