Commvault's Metallic "Impresses" in GigaOm Radar for Hybrid Cloud Data Protection: SMBs
See why GigaOm says "Commvault impresses with an innovation-driven approach, thanks to its fast-moving BaaS offering, branded as Metallic SaaS."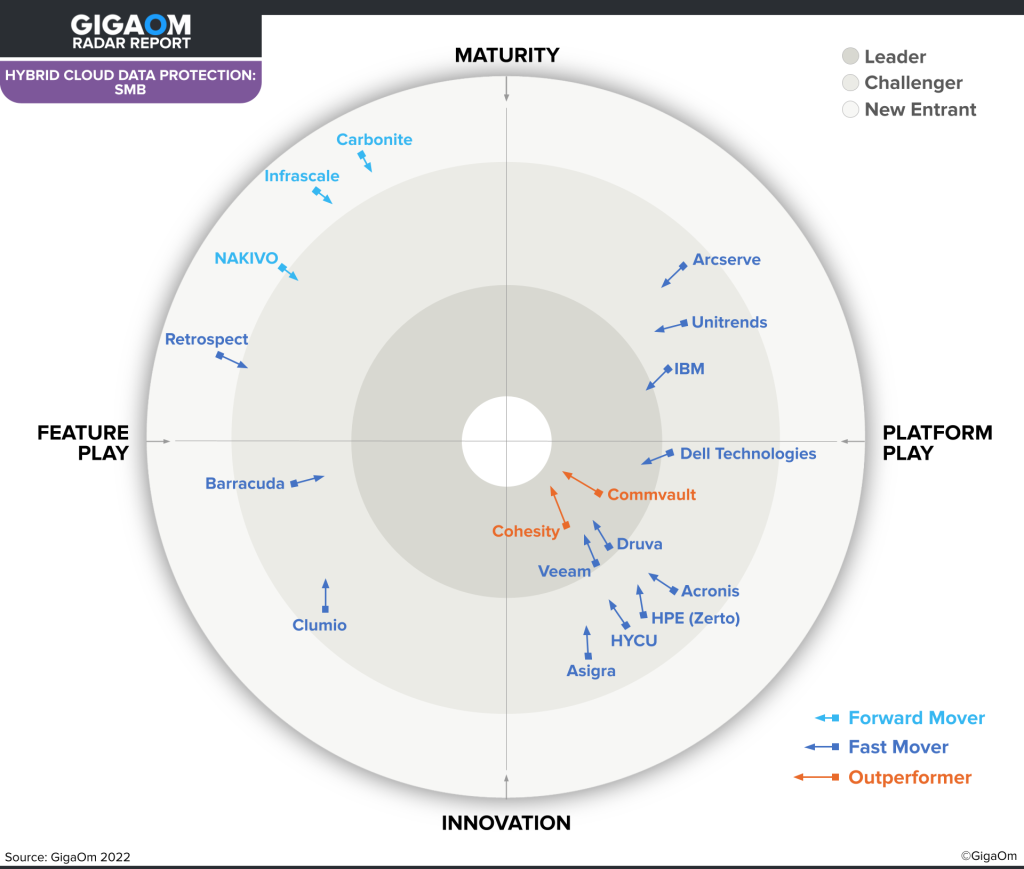 Download the full report
With strong integration across the portfolio, a best-in-class BaaS experience with Metallic SaaS, outstanding data management capabilities, and cyber resiliency features, Commvault continues to lead the competition with end-to-end offerings suitable for any environment and engineered to give customers business assurance at every phase of their cloud journey.
For Small and Medium-Sized Businesses, "Metallic offers a best-in-class BaaS experience with a broad set of services, including excellent cyber resiliency features and regulatory compliance. It supports a broad range of platforms, including hybrid-cloud use cases, mission-critical applications, Kubernetes, and SaaS workloads. It is perfectly capable of replacing a traditional on-premises data protection solution for most use cases."
Commvault accelerates your digital transformation journey – this recognition by GigaOm showcases our leadership in delivering modern data protection that enables seamless migration of data across physical, virtual, and public cloud environments.