Commvault is an "Outperformer" in the GigaOm Radar
See why Commvault was labeled as an Outperformer in both the Hybrid Cloud Data Protection (Enterprise) and Hybrid Cloud Data Protection (SMB).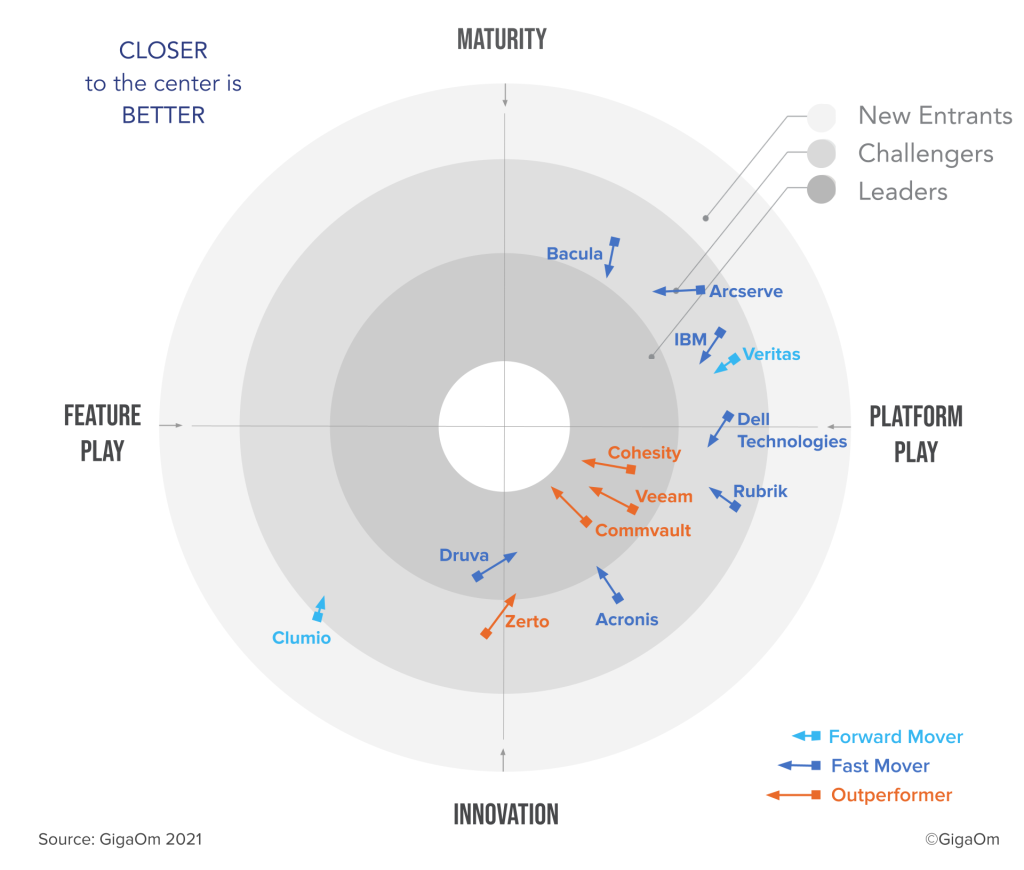 Download the full report
With the highest scores across all Key Criteria and Evaluation Metrics across every category in both reports, Commvault is leading the competition with end-to-end offerings suitable for any environment, and engineered to give customers business assurance at every phase of their cloud journey.
For Enterprise organizations, Commvault Complete Data Protection provides a unified solution for even the most complex environments. For SMBs, Metallic's offering protects SaaS applications that live in the cloud.
Together, Commvault and Metallic deliver the power of "AND"—and this recognition by GigaOm showcases our leadership in delivering proven data protection solutions to our customers, no matter where their data lives.