Commvault Continues to Lead in GigaOm Radar for Hybrid Cloud Data Protection: Large Enterprises
See why GigaOm says "Commvault is one of the few providers whose data protection solution can manage and protect a broad ecosystem of workloads across physical servers, VMs, the cloud, containers, SaaS, and more.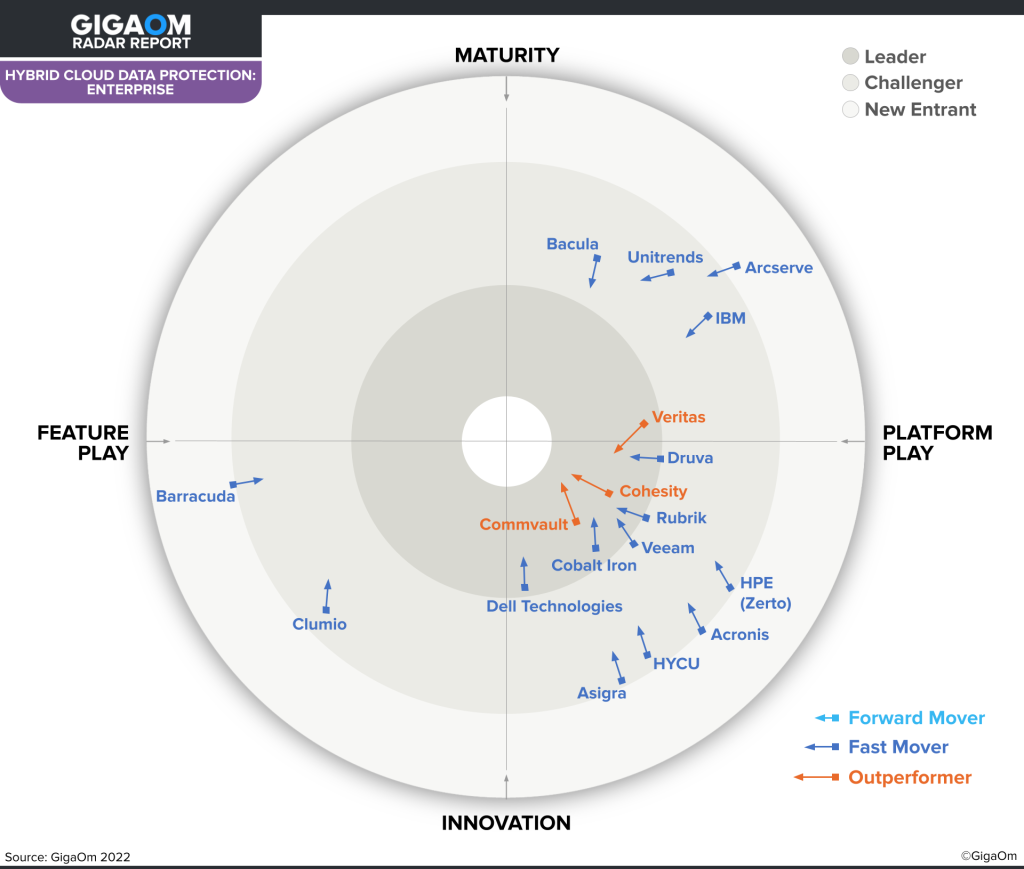 Download the full report
With strong integration across the portfolio, a best-in-class BaaS experience with Metallic SaaS, outstanding data management capabilities, and cyber resiliency features, Commvault continues to lead the competition with end-to-end offerings suitable for any environment and engineered to give customers business assurance at every phase of their cloud journey.
This Radar focuses on solutions suited for large enterprises and cloud and managed service providers (CSPs/MSPs), but also takes into account specialized use cases.
For Large Enterprises, "the breadth of the [Commvault] solution is extensive and covers multigenerational workloads, whether on-premises, in the cloud, or modern SaaS applications, and includes mission-critical applications such as SAP and Oracle. It also extends to Kubernetes workloads, both on-premises and in the cloud."
Commvault accelerates your digital transformation journey – this recognition by GigaOm showcases our leadership in delivering modern data protection that enables seamless migration of data across physical, virtual, and public cloud environments.