Cloud
Commvault Data Protection for Nutanix Cloud Clusters on Microsoft Azure
To learn more about our strategic partnership with Oracle, make sure you register for Commvault Connections 22 today.
At Microsoft Ignite, Nutanix announced support for Nutanix Cloud Clusters (NC2) running on Microsoft Azure. This will help Nutanix customers accelerate cloud adoption through unified management and seamless mobility for applications, data, and licenses across on-prem and Azure environments.1 This platform will allow Nutanix customers to move Nutanix workloads to – and from – on-prem into an Azure-based NC2 cluster, as an extension of their existing Nutanix ecosystem.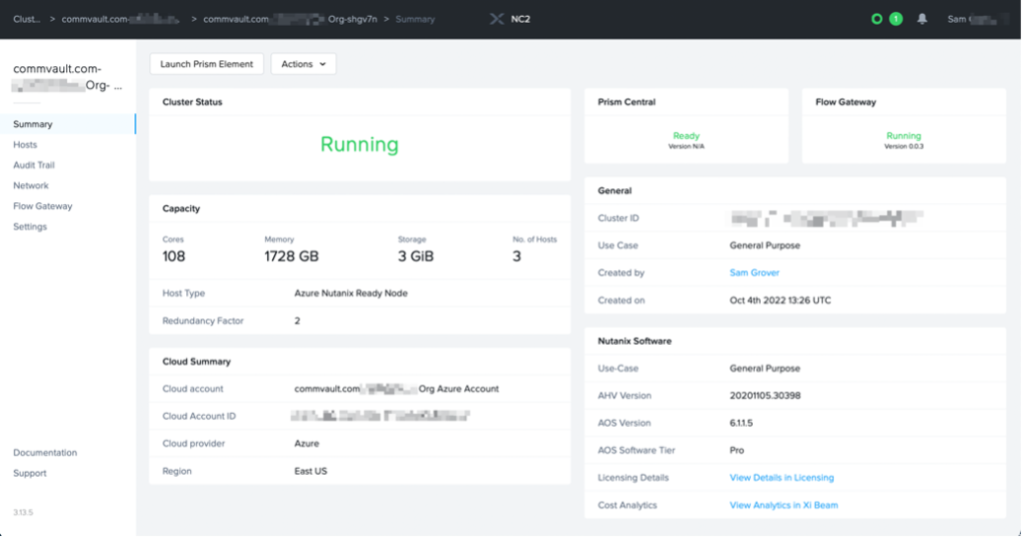 Commvault's industry-leading platform provides seamless data protection and management for NC2 on Azure. Customers looking to extend their existing protection platform into the cloud can grow into a hybrid cloud model or even build a net new, cloud-based data protection platform to protect greenfield NC2 on Azure environments. Customers can seamlessly leverage Azure VM resources to build their data management platform and can easily consume Azure storage options for use for retention copies of their data without requiring additional resources running on the NC2 on Azure.
Easy to configure and consume
Once NC2 on Azure has been deployed, customers can create a subnet on the Prism Central management VNet created within Azure, allowing direct communication between Azure data protection resources and the NC2 on Azure. With this subnet configured, customers can deploy Commvault resources within the subnet. This can include the CommServe, MediaAgent, Access Nodes, and more, all of which will have direct access to the NC2 on Azure environment. Commvault even provides an Azure Marketplace offering that will deploy all required resources for the customer with the click of a button.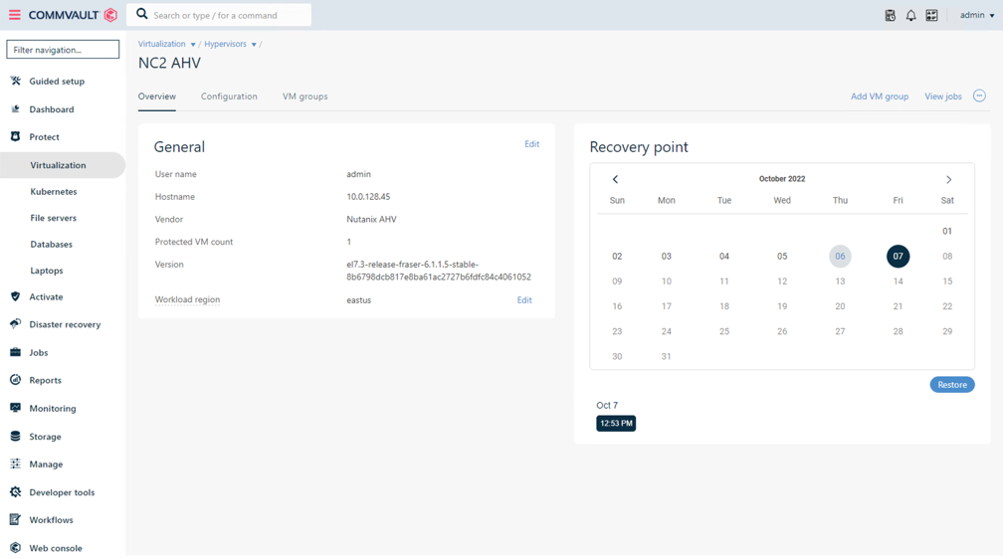 With the Commvault platform configured, setting up the Nutanix AHV hypervisor takes just seconds and data protection can begin immediately. Data protection operations can leverage the Direct NFS transport method for Nutanix AHV, reducing the resource requirements on the NC2 on Azure platform.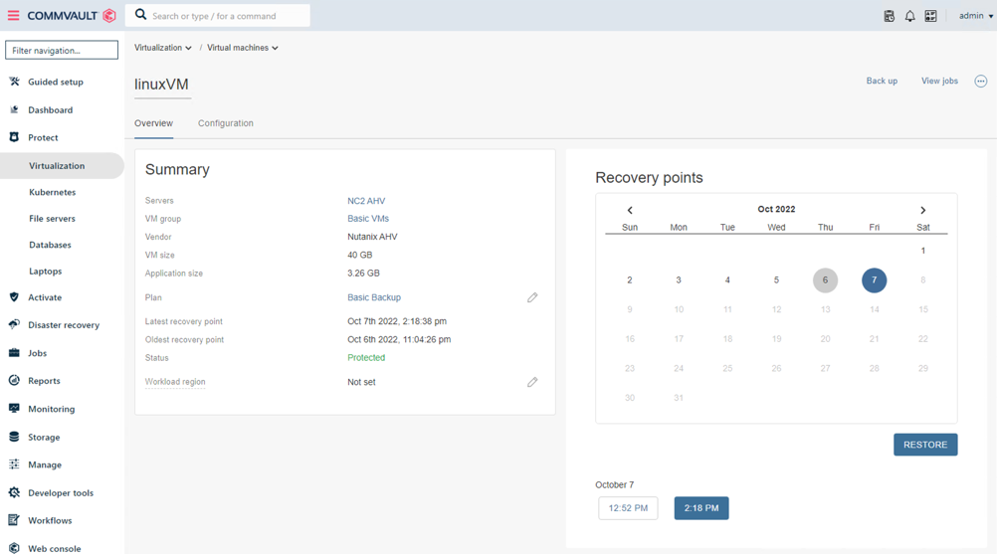 Simplicity in data protection and recovery
Commvault also allows customers to quickly and easily move workloads between on-prem and NC2 on Azure environments, while making it easy to move workloads – through a simple data recovery operation – into cloud-native platforms like Azure VM.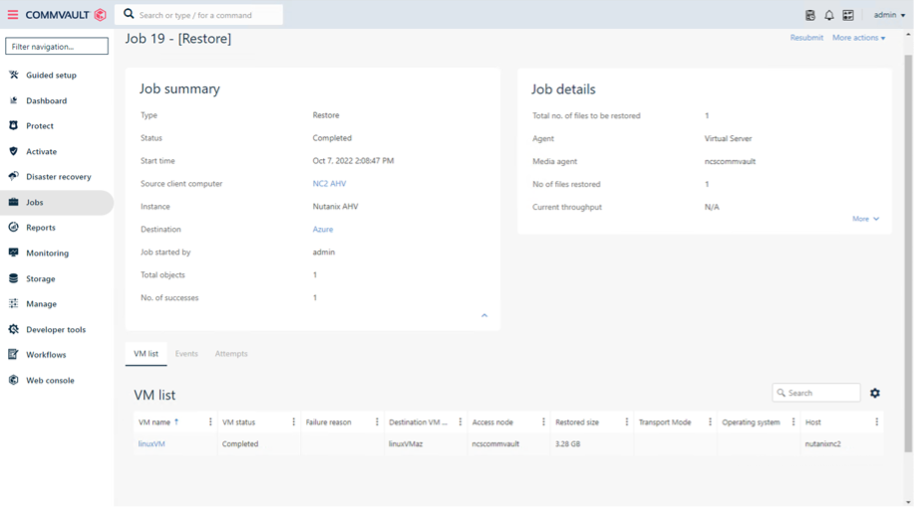 Quick Recap
Nutanix Cloud Clusters on Azure allows customers to accelerate their journey to the hybrid cloud. And Commvault is ready to protect their data and workloads wherever they reside: on-prem, in the cloud, and in hybrid environments. In addition to protecting data on the Nutanix Cloud Clusters on Azure, Commvault is the industry leader in protection of Azure VMs, Azure Storage, and virtually every other workload within an enterprise environment.
Commvault offers industry leading data protection scaling, data transformation, data management, and deduplication performance.
Reference
1. https://www.nutanix.com/products/nutanix-cloud-clusters/azure