Cybersecurity
Championing Cybersecurity Awareness Month  
Commvault is proud to be a 2022 Champion for Cybersecurity Awareness Month. Learn more about how Commvault is educating their vaulters on Cybersecurity.

Cybersecurity Awareness Month is here and, as you can imagine, this topic is always part of our conversations here at Commvault and especially in my role as Chief Information Security Officer.
Protecting our customers' data is core to who we are as a company.
We all know that data has never been more valuable, nor more vulnerable, than it is in today's digital landscape. Organizations face an increasingly turbulent data environment with cyberattacks increasing year over year. That's why it's so important for us to be more proactive than ever – we've done this by deploying technologies like Metallic ThreatWise, next-generation cyber deception that immediately engages and surfaces threats the moment they happen, but we also do it by empowering our employees. We discuss data protection, recovery, and ransomware with our partners and customers every day, but it's crucial that our employees understand that they are the first line of defense in mitigating Security Risks.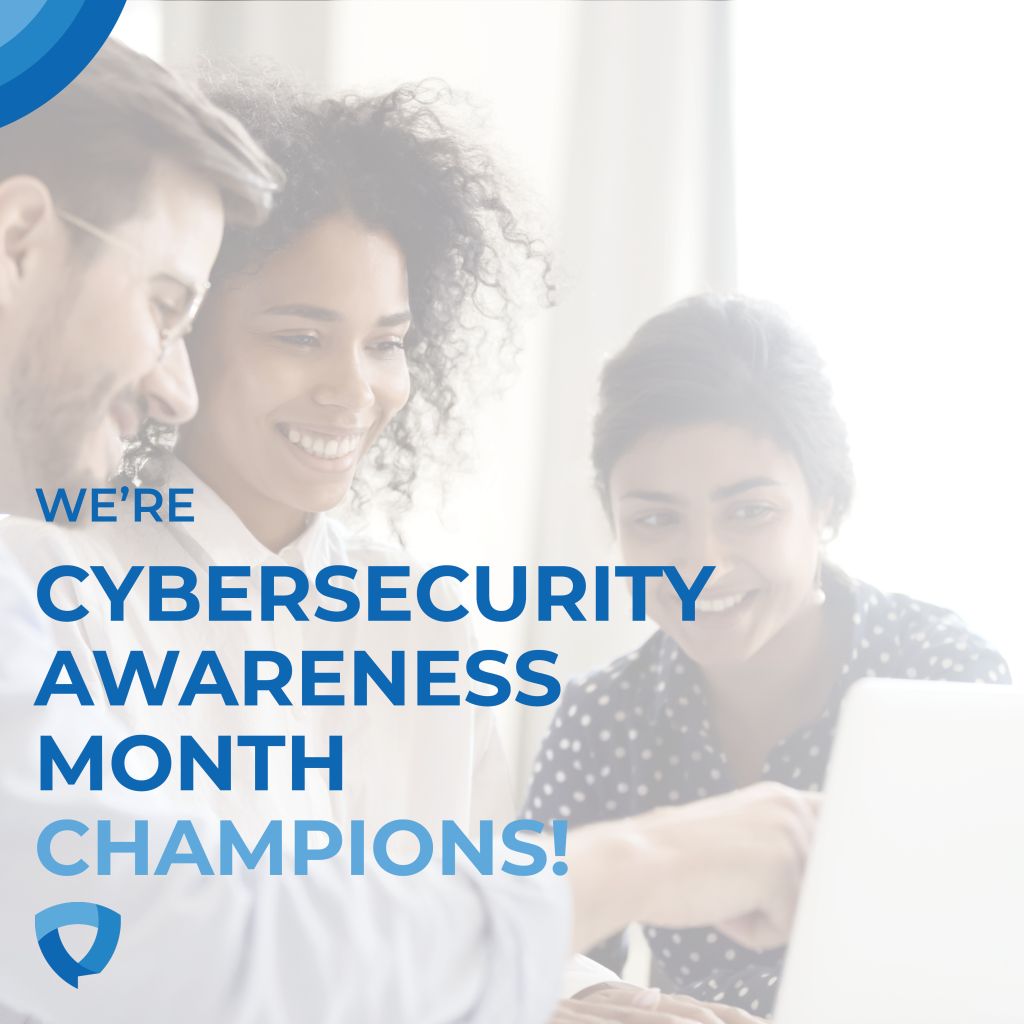 As we look inside Commvault at how we're talking about this with our Vaulters, creating a culture of continual education and conversation on cybersecurity topics is integral to our security strategy. We recently completed our annual Security Training, which helps us reinforce the security posture of our company and empowers our Vaulters to embrace their role as the first line of defense when it comes to cyber threats. It is our top priority to ensure our teams know how to identify, mitigate, and respond to security risks that could potentially jeopardize Commvault, our data, and impact our stakeholders. Commvault is proud to be a 2022 Champion for Cybersecurity Awareness Month and over the next few weeks we'll be providing our Vaulters with new resources and learning opportunities on this very important topic.
And outside the walls of Commvault, we certainly remain focused on cybersecurity. We're continuing the conversation at Connections, our cloud data management experience. Join me as I moderate our session on Ransomware Retrospective: Supporting the Recovery, one of three Fending Off Ransomware solutions tracks that will be offered during our event. Join us to hear real customer recovery stories from our Commvault® Support & Services Team as they share the good, the bad, and the ugly. Learn why some recoveries went well and why others did not. Take advantage of this up close and personal interaction with the Commvault® Support & Services Team, which has helped organizations recover quickly and maintain a state of recovery readiness and steady response. Save your seat now – click here to register. The importance of data protection strategies and cybersecurity awareness will only continue to grow – make sure your business, and employees, are set up for success this month and beyond.