September 11th
Honoring the anniversary of September 11th 
A moment of reflection on the anniversary of September 11th as we honor Patriot Day and the National Day of Service and Remembrance in the United States.
Monday, September 11th is Patriot Day and a National Day of Service and Remembrance in the United States as we commemorate the 22nd anniversary of the September 11th (9/11) terrorist attacks.
September 11, 2001 was a loss felt worldwide. Today, we remember those who lost their lives on that day, thank the brave first responders who put their lives on the line and honor the sacrifices made to protect our freedom.  
As I reflect on that day, how our communities came together always stands out to me. We put aside our divisions and united in caring for one another, supporting one another, and projecting hope; I tend to describe this as compassion. Those efforts resonate with me today and each time I step out of my front door into the daily complexities surrounding us all. Each interaction where we can inject more compassion into the community helps.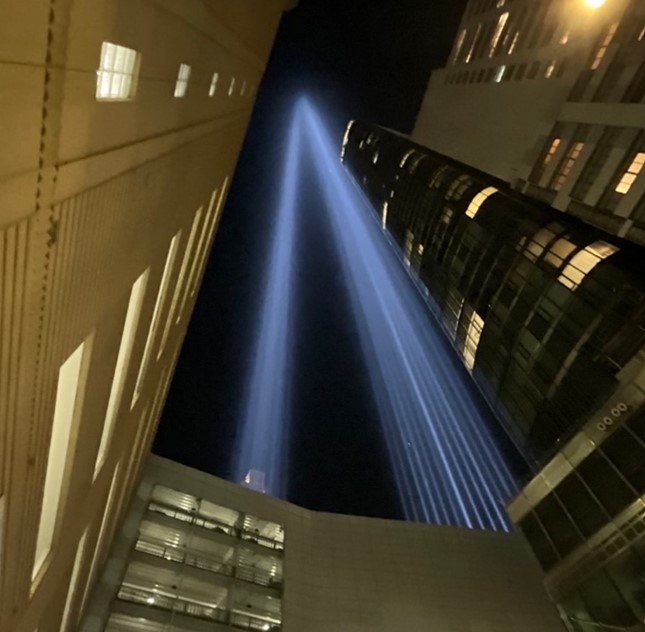 As a U.S. Navy veteran, I am proud to be the executive sponsor of our VALOR (Veterans) Employee Resource Group (ERG) here at Commvault. To honor the anniversary of 9/11, our VALOR ERG held our annual Commvault Climbs challenge, where Vaulters around the world are challenged to climb as many as 104 flights of stairs to honor the brave firefighters and first responders who climbed the stairs of the Twin Towers of the World Trade Center to save the lives of those who were trapped. Each year, I'm reminded of the incredible support across our company as we live our value of caring.   

Let's take the time today to remember those who lost their lives on 9/11, reflect on the bravery of the first responders in those moments, and honor those who volunteered to serve their country in response to the tragedy.