Commvault UK Limited
Gender Pay Cap
New United Kingdom regulations require UK employers with 250 or more employees to report specific statistics on their gender pay gap. A gender pay gap is measured as the difference between the average earnings of men and women based in the UK, expressed as a percentage of men's average earnings. It also analyses the total hourly rate for female and male employees across the UK organization.


A gender pay gap is not the same as equal pay. Under the law, men and women must receive equal pay for the same or similar jobs or work of equal value. Accordingly, equal pay is about ensuring that men and women who are performing the same job or who are providing work of equal value are paid the same.


Commvault Systems Limited ("Commvault UK") is committed to the principle of equal opportunities and equal treatment for all employees, regardless of sex, race, religion or belief, age, marriage or civil partnership, pregnancy/maternity, sexual orientation, gender reassignment or disability.


Consistent with this commitment, we have a clear policy of paying employees equally for the same or equivalent work, regardless of their sex (or any other characteristic set out above). As such, we:


Carry out pay reviews on an annual basis and at other times when required and appropriate; and
Evaluate job roles and pay grades as necessary to ensure a fair structure

We are therefore confident that our gender pay gap does not indicate that men and women are compensated differently for the same or equivalent work. Rather, the gender pay gap is the result of the roles that men and women perform within the organization and the associated salaries and bonuses that these roles dictate. Nevertheless, addressing the gender pay gap at Commvault UK is and will remain a priority.

Pursuant to these new regulations, Commvault UK is required to make the following demographic information available, based on data as of 5 April, 2018: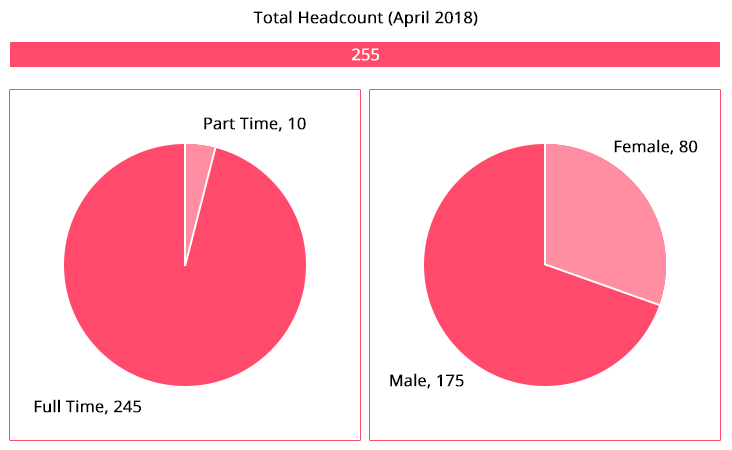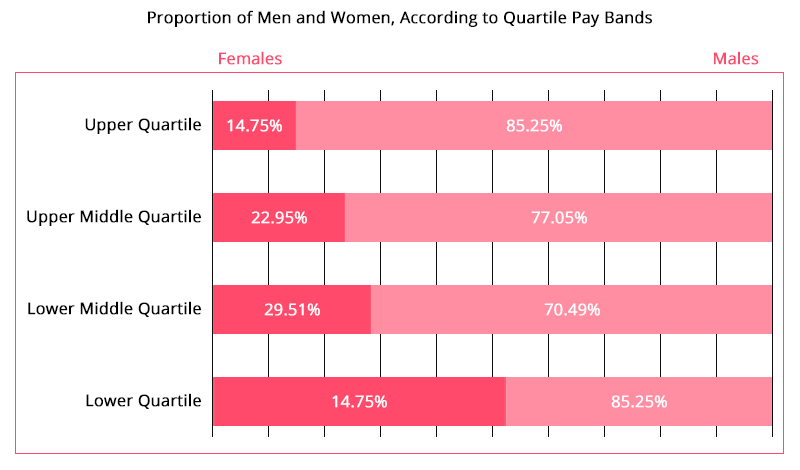 Understanding Commvault's Gender Pay Gap


The gender pay gap report looks at pay across an entire UK organization, without consideration for the particular role or other factors that could be relevant to a specific individual's earnings, such as experience or qualifications, or the impact of salary sacrificed benefits on base pay such as pension contributions or childcare vouchers. As a result, even when women and men are paid the same amount for the same work, a gender pay gap may still exist.


Across the UK economy as a whole, men are more likely than women to hold senior positions. In addition, men are more likely to be in sales and technical roles, which generally garner higher rates of pay and bonuses/commission than other roles at similar levels of seniority. A gender balance also exists in the field of technology, including the areas in which Commvault UK operates, as substantially more men in the UK graduate with a degree in science, technology, engineering and mathematics (STEM) than women.


Commvault UK's workforce reflects these general trends, with a significant number of sales, technical, and senior management positions being held by men.


This can be seen above in the table depicting pay quartiles by gender. This chart divides Commvault UK's workforce into four equal-sized groups based on hourly pay rates, with the Lower Quartile including the lowest-paid 25% of employees and the Upper Quartile covering the highest-paid 25%. An imbalance in the ratio of men to women in these quartiles, and between one quartile to the next, is likely to result in a gender pay gap. The chart above reveals that women make up a higher proportion of employees in the lowest pay quartile, and that their representation is significantly reduced at the highest bands.


In contrast, slightly more women receive a bonus than men – a result that is fully consistent with Commvault UK's policies of equal opportunity and equal treatment for all employees. Similarly, all new permanent employees, regardless of gender or other characteristics, are eligible for additional incentives in the form of RSU's (Restricted Stock Units).


Currently Commvault EMEA's Senior Leadership Team consists of members from multiple countries in EMEA and has a total of 18 members, of which 6 are women. Of the Senior Leadership Team there are 9 members based in the UK, 4 of whom are women.


Commvault's People Promise: Everyone at Commvault has the freedom to make an impact together; to unlock the potential in data, customers and each other. Commvault's values are Power Your Passion, Win (and Stumble) as a Team, Do What Matters, Make the Improbable Possible, Do the Right Things and Treat Others as They Would Like to be Treated.


I confirm these figures are accurate and have been produced in line with the requirements of the Equality Act 2010 (Gender Pay Gap Information) Regulations 2017.


Susie Andrew
EMEA HR Director