What's New in Commvault
Platform Release 2022E?
Commvault Platform Release 2022E is our annual long-term support (LTS) release and delivers industry-leading data management including new ways to keep your data secure and better protect yourself against ransomware attacks through our Intelligent Data Services.
See below for more details on some of the new Data Security capabilities in this release – and bookmark this page as we'll be highlighting more features available in Platform Release 2022E in the coming weeks!
File Type Anomaly Detection
– Available with Commvault Complete Data Protection and Commvault Backup & Recovery.
Deeper insights yield better detection and faster responses to potential threats to your data, including:
Greater insights to unauthorized activity and file changes to better determine if data has been compromised
Improved incident response with immediate alerting of suspected activity
Automatic, efficient data recovery using clean versions from unaffected backups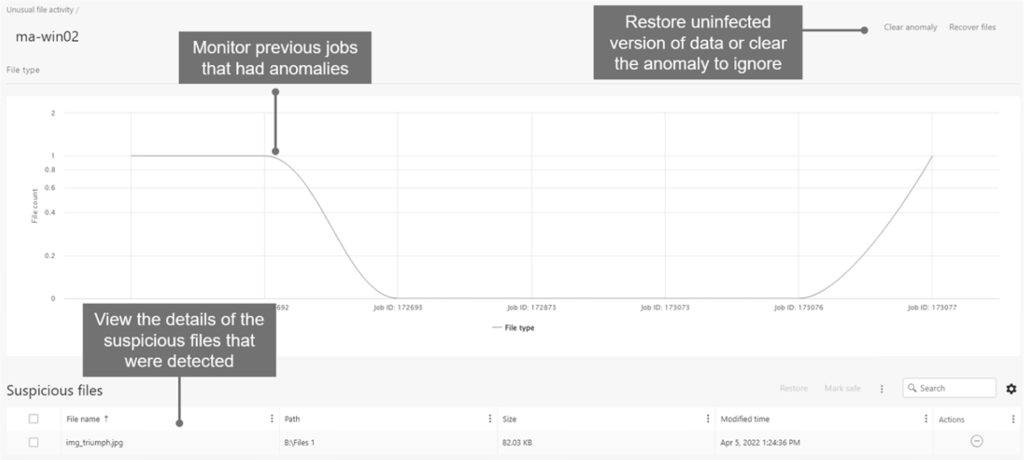 Changed Block Tracking (CBT)
Support for Azure Disk Encryption
– Available with Commvault Complete Data Protection and Commvault Backup & Recovery.
Gain performance and cost savings without sacrificing security via extended Microsoft API functionality: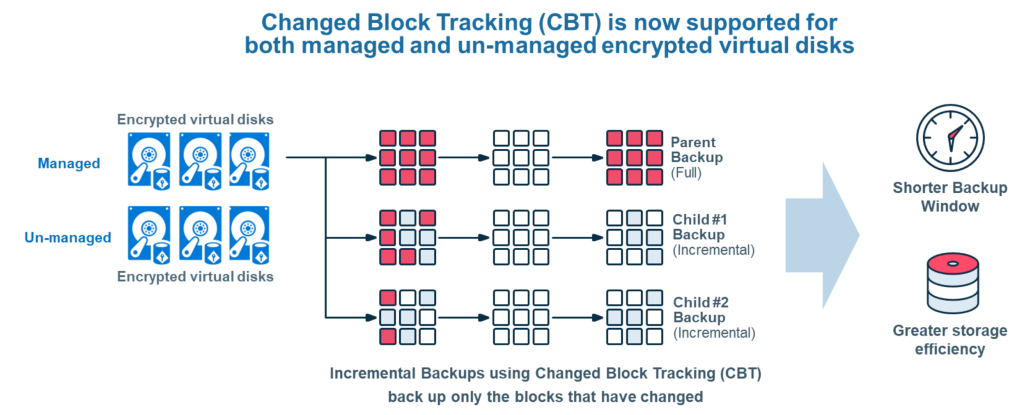 Save time and lower costs while enhancing security
Enhanced backup performance of virtual disks
Improves both security and performance for Virtual Machines using managed disks with Azure Disk Encryption
HyperScale™ X Security Enhancements
– Available with Commvault HyperScale X .
New security enhancements help improve security posture and increase protection against ransomware:
Increase security and improve ransomware protection via zero trust principles:
Secure Shell blocks unauthorized admin access to protected data and ensures that even privileged users require sufficient authorization for admin access.
Keep backup data more secure and immutable:
SEC17a certification further rounds out HyperScale™ X's immutable file system capabilities, keeping backup data safe from being modified or encrypted.
Reduce risk of security vulnerabilities:
Additional platform hardening, automated and systematic patching for the entire software stack, and built-in firewall protection keep you secure by design and up to date against threats.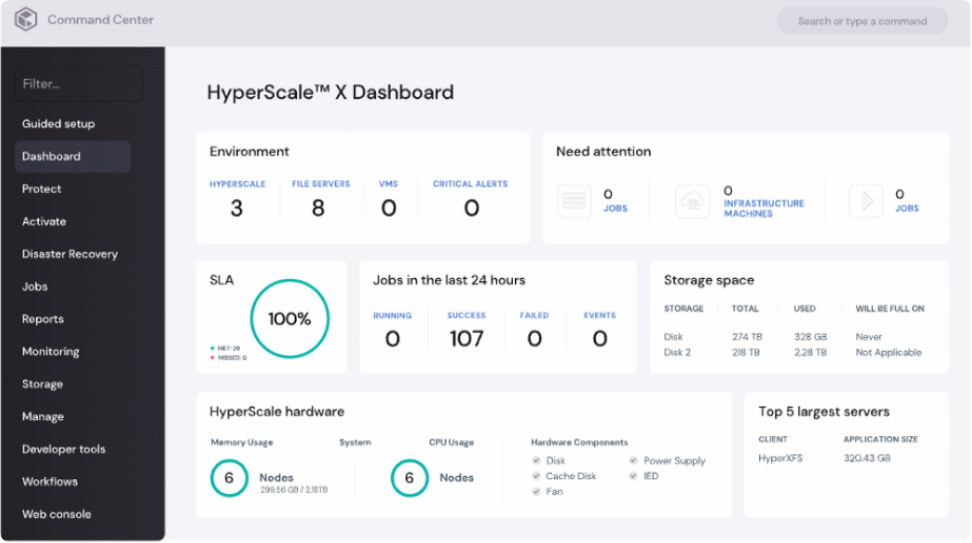 Check back to see more exciting
new features as they are announced!
Commvault innovation is changing the data protection landscape, allowing our customers to protect their data and workloads wherever they reside: on-prem, in the cloud, and in hybrid cloud environments.