Proactive Cyber Readiness
Data resiliency with advanced preparedness, automated validation and rapid recovery – at scale.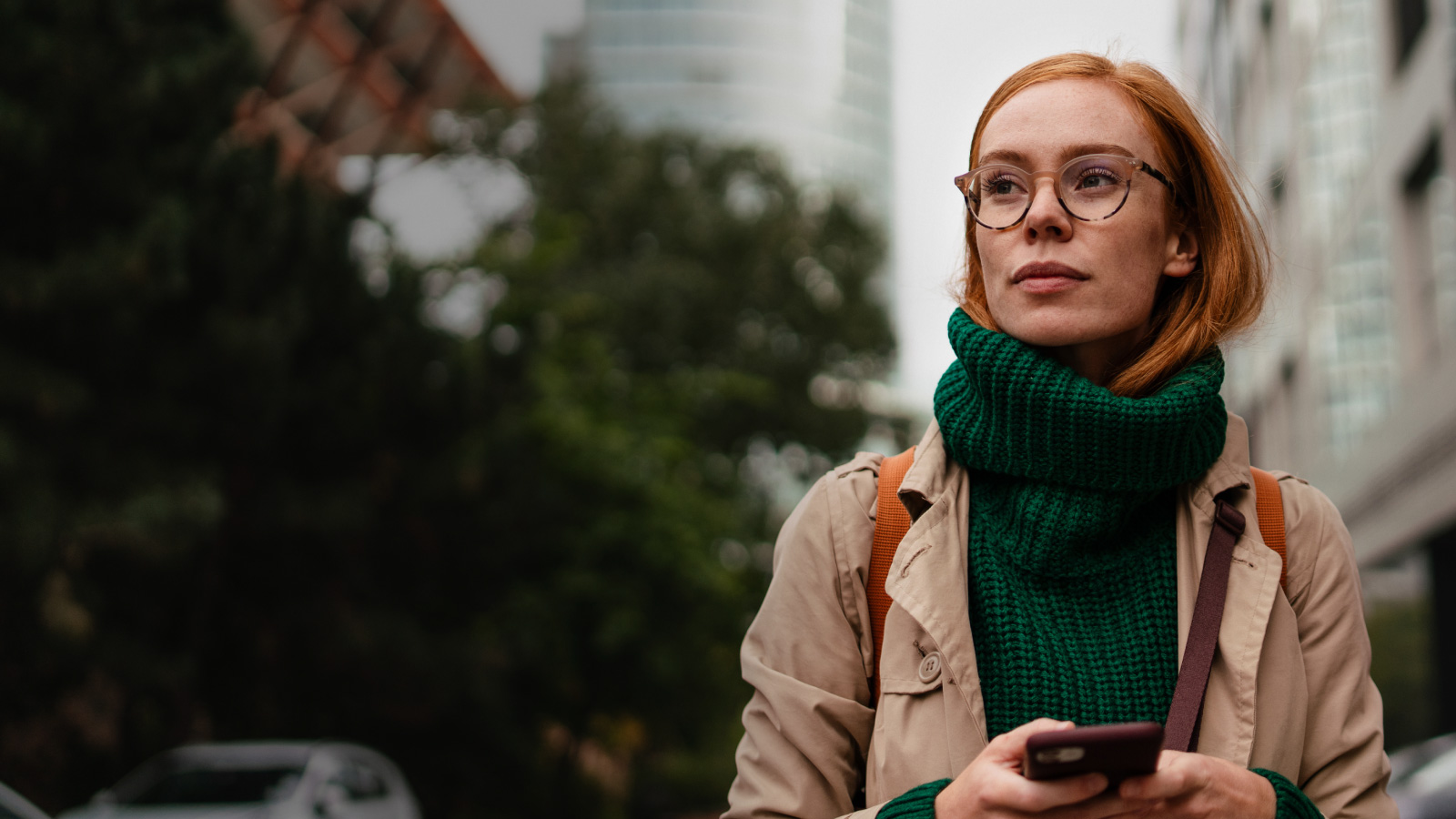 Streamlined recoverability from the threats of tomorrow
Secure your data estate, minimize cyber threats and simplify business continuity planning and disaster recovery.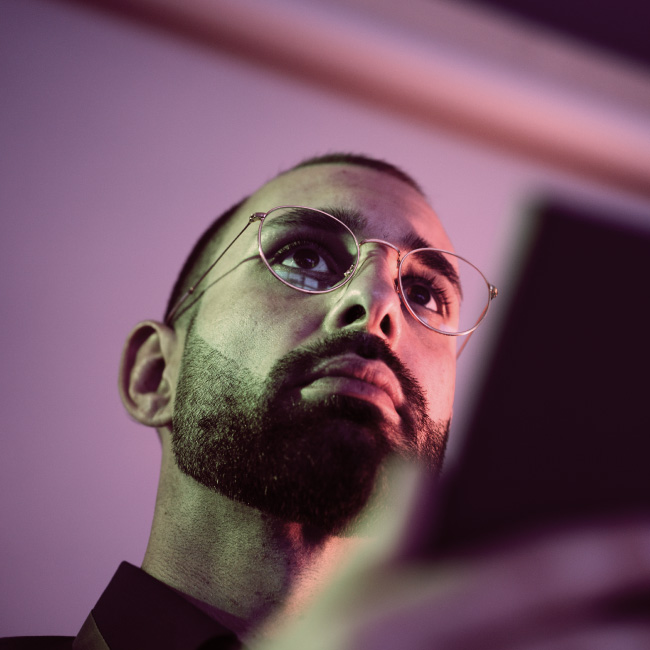 Safe and clean recovery
Be ready with pre-cleansed and validated data, and continuously tested recovery processes.
Hardened data security
Secure-by-design architecture with zero trust access, air-gapped data copies and immutable storage inside.
AI threat awareness
Proactive threat detection and early warning systems so you can take action before compromise.
Orchestrated and validated recoveries
AI- and ML-powered anomaly detection, sensitive file handling and automated forensics for validated recovery points.
better cyber recovery
Scalable data resiliency with advanced preparedness, automated validation, and rapid recovery
Auto Recovery
Automated proactive cyber recovery with multilayered data protection reduces recovery time during cyberattacks and other disasters.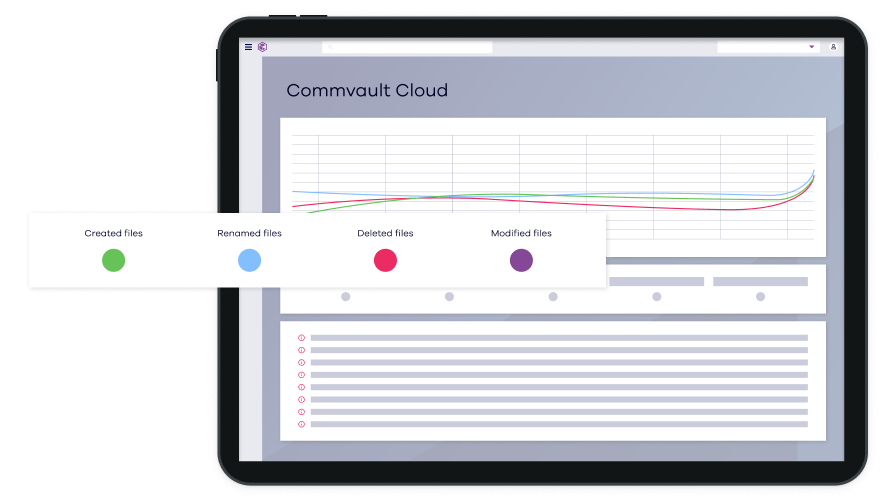 ThreatWise
Patented early warnings of advanced cyberthreats, zero-day breaches and unauthorized users.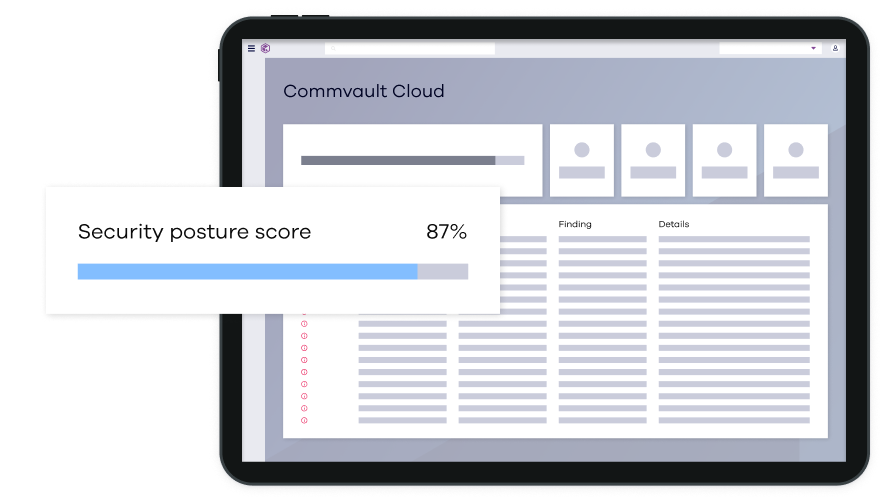 Risk Analysis
Isolation and deletion of sensitive data anywhere it doesn't belong – plus access controls for sensitive data.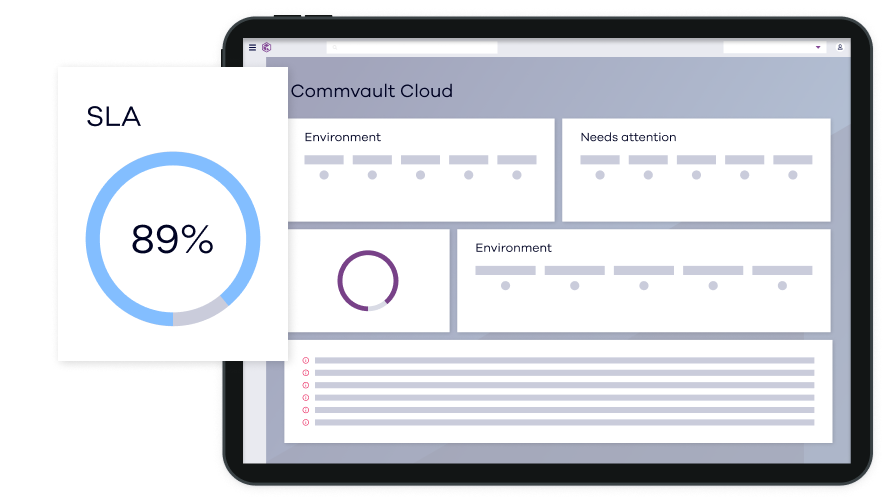 Air-Gapped Protect
Enhanced cyber recovery with air-gapped, immutable cloud storage.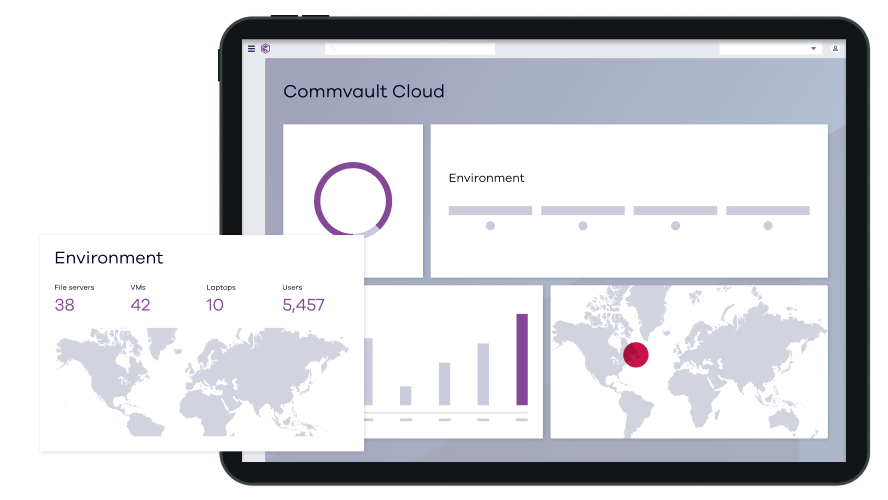 Cloudburst Recovery
Gain an unfair advantage against cyber attacks by combining infrastructure-as-code and cloud scaling to ensure fast, predictable, and reliable cyber recovery at scale.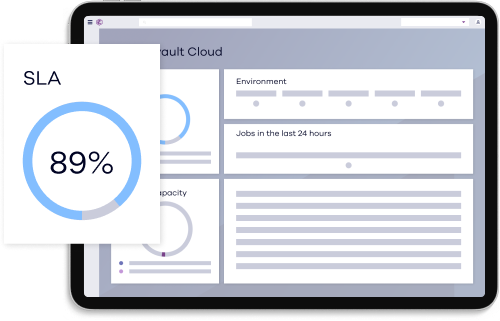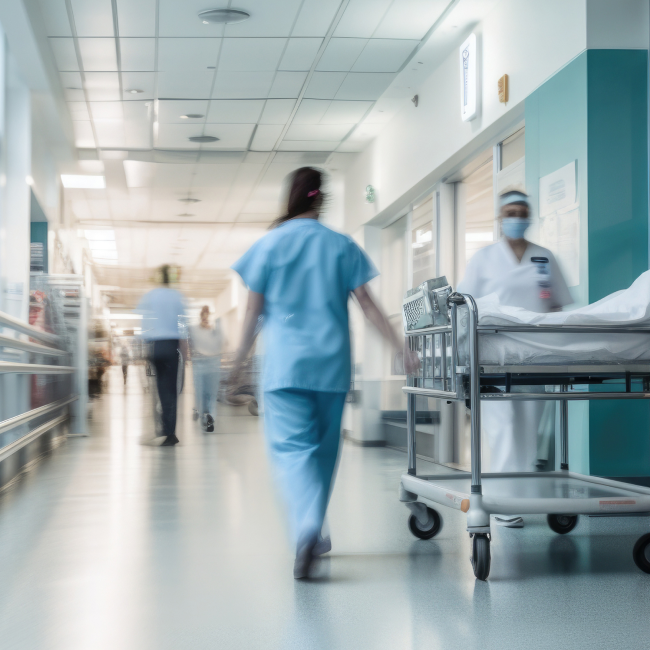 Read how Baptist Health reduces restore times by six times — getting critical data hours sooner.
Commvault® Cloud
Commvault Cloud is the only cyber resilience platform built to meet the demands of the hybrid enterprise at the lowest TCO. Enabling true, cloud data security wherever your data lives, advanced AI and automation capabilities, and rapid, massive-scale recovery from one pane of glass.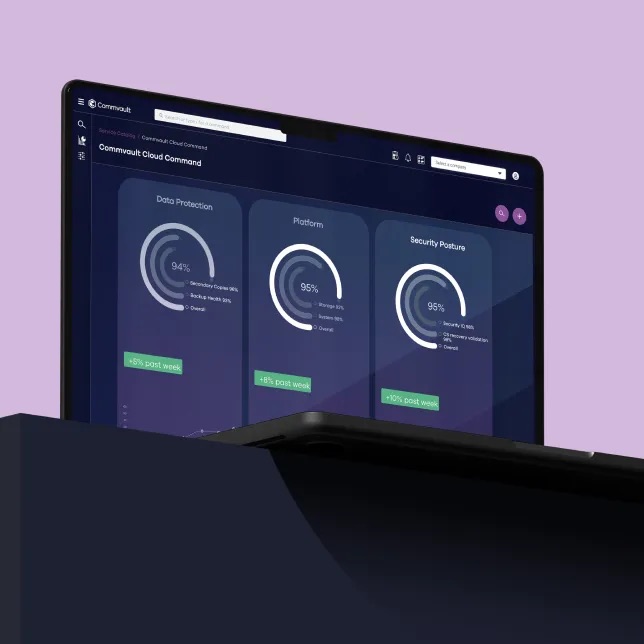 Metallic AI
Metallic AI is the engine that powers Commvault Cloud. It leverages a powerful mix of ML and automation to turn the tables on attackers.
how we do it
Our approach to cyber recovery
Purpose-built to secure, defend and recover any workload – from any location, to any location – all from a single pane of glass.
Cyber preparedness
Analyze suspicious files for recovery in isolated networks.  
Clean recovery
Get end-to-end data encryption – with clean recovery points to prevent reinfection.
Intelligent and scalable workload recovery 
An extensible platform gives you coverage for file systems, SaaS apps, databases, VMs, cloud-native apps and endpoints.
Flexible replication 
Reduce operational costs with hot and warm site recoveries.
ThreatWise 
Mask data, slow down attacks and divert bad actors from real resources and data.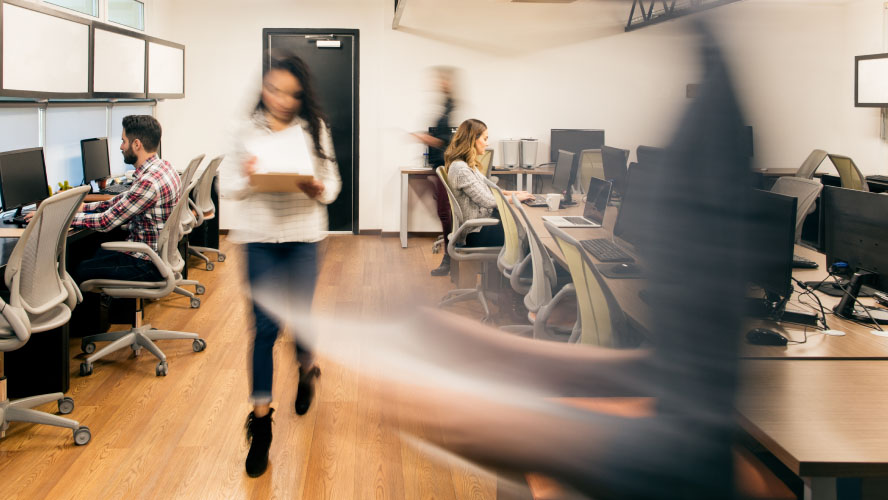 datasheet
Commvault® Auto Recovery
Minimize the impact of data threats across all workloads and ensure business continuity with automated cyber and disaster recovery.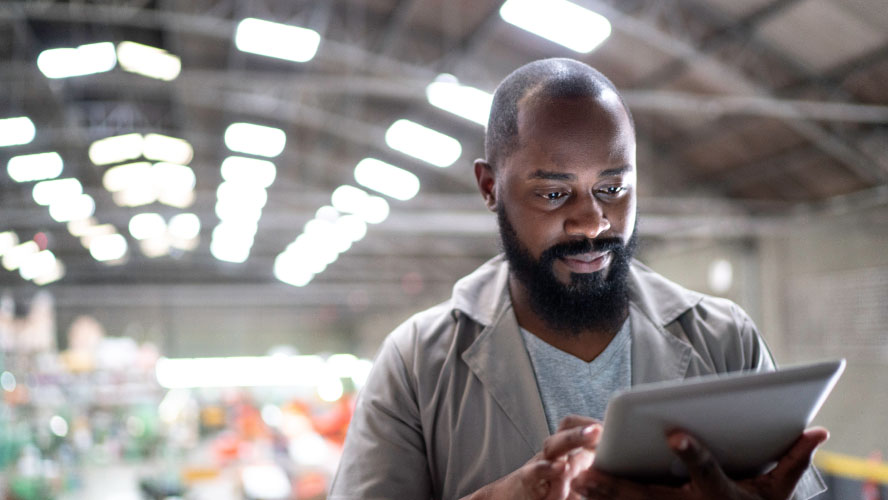 Solution BRIEF
Cyber Threat Protection and Recovery
Minimize the risk of threat occurrences and help accelerate your recovery efforts in the event an attack does get through.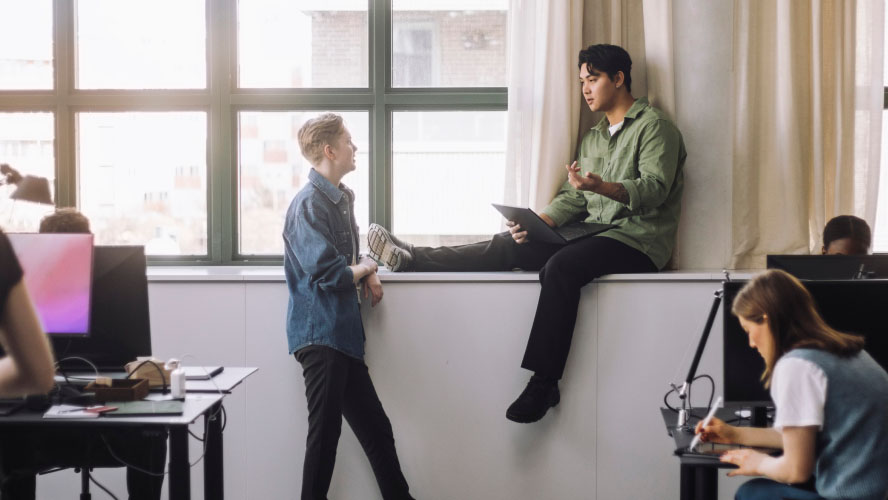 Solution brief
A to Z Cyber Resilient
Commvault ransomware protection and recovery has your organization covered from air gap to Zero Trust.