Big data protection
Big data protection has become the new critical enterprise application. The problem? They're not yet managed with the same discipline as other enterprise applications.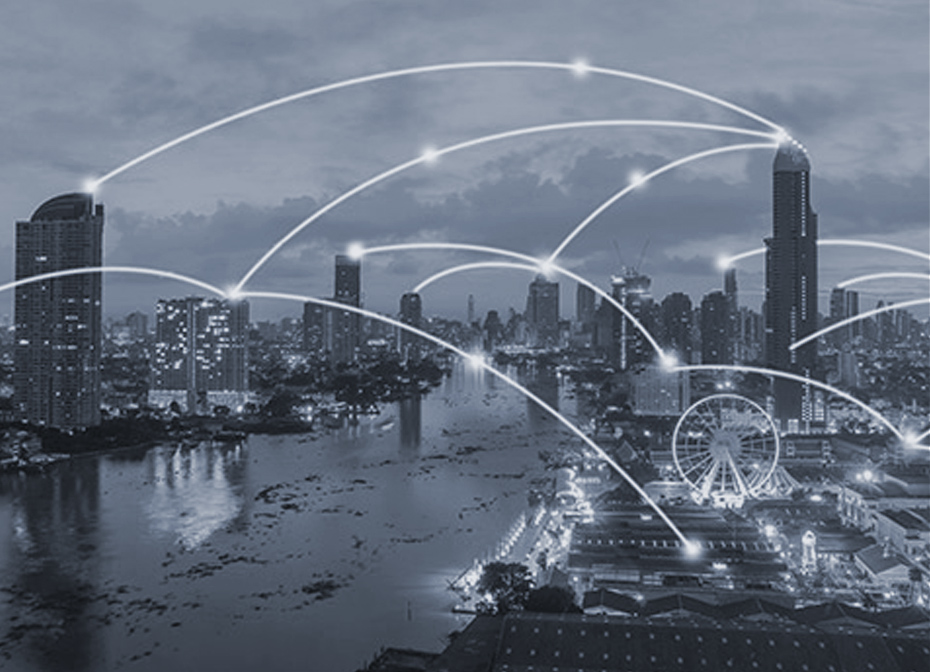 Big Data protection doesn't have to be a big deal
For many organizations, Big Data apps like Cassandra, Greenplum, and MongoDB have become new critical enterprise applications. However, big data has posed big challenges, specifically in the area of data protection and recovery. The reason – they are trying to apply old data protection logic to a new challenge. The reality is, it simply won't work – a modern data protection solution is required.
Five insights on data protection in the hybrid cloud
A disciplined approach to big data protection
Due to complexity, performance and cost issues, most companies neglect to apply data protection and disaster recovery to their big data environments. As a result, those massive volumes of data aren't being protected from disaster – and can leave companies out of compliance with data governance requirements.
Data management for big data can be a challenge, but Commvault can help. With an intelligent approach to protecting the complex infrastructure of big data initiatives, Commvault automates disaster recovery and ensures business continuity for multi-node environments with huge data sets.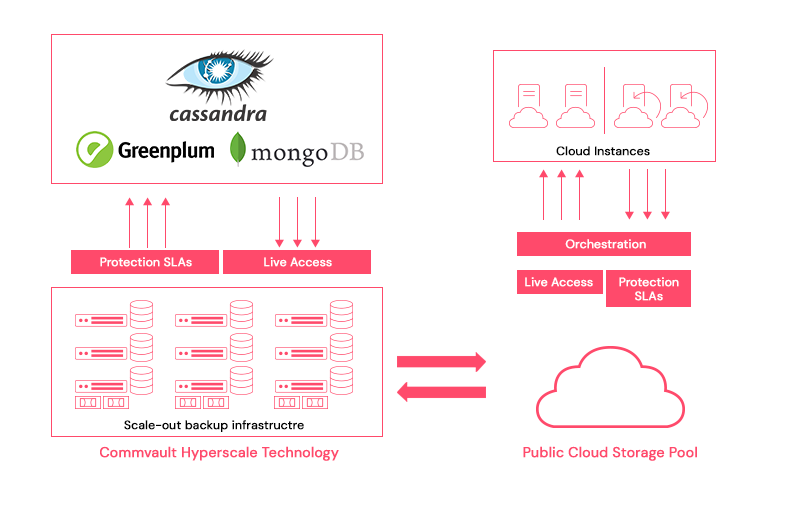 Big data portability and rapid recovery
Using a unique combination of technologies for extending management into the public cloud, Commvault will dramatically reduce the cost of your disaster recovery strategy. Big data sets can be replicated into a public cloud for cost effective storage at scale. And, to contain costs, cloud compute is provisioned only when required for regular disaster recovery testing or an actual event. If a disaster recovery event occurs, Commvault can automatically provision the required compute nodes and recover the big data environment in a public cloud infrastructure ensuring business continuity and flexibility like never before.
Cloud responsibly: Why cloud computing needs data protection
Learn key cloud data protection strategy steps in the brief "Cloud responsibly: Why cloud computing needs data protection." The brief includes four complementary Gartner reports.
What is supported
Commvault has support of both databases and file systems, so regardless of what your critical big data workloads are, we've got you covered.
Distributed DB's
Cassandra
Greenplum
MongoDB
Big Data File Systems
Hadoop(HDFS) – includes Cloudera, Hortonworks, MapR, etc.
IBM Spectrum Scale(GPFS)
Your action items
Want to see how these tools would apply to your big data protection disaster recovery goals?