Greenply optimizes SAP HANA investment with Commvault to align It with business strategy and growth objectives
Challenge
Create a completely new IT infrastructure to support business transformation following a demerger
Ensure performance and availability of data to enable real-time analytics with SAP HANA
Improve recovery objectives with rock-solid business continuity and disaster recovery strategy to minimize downtime and data loss
Drive storage, backup and data management efficiencies to lower cost
Solution
Commvault data protection, including OnePass, source side deduplication with DASH copy replication, Virtual Server Protection and Commvault IntelliSnap®
Result
Seamless integration with SAP HANA and Cisco UCS provides the ability to protect and recover database copies efficiently and reliably
Business continuity and disaster recovery assurance with Commvault IntelliSnap®, and network-efficient replication from the main data centre to the disaster recovery site Reduction of data footprint by almost 50% reduces the backup window and lowers storage costs by 40%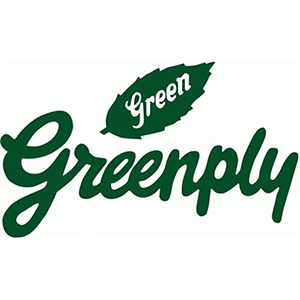 Industry
Manufacturing
Headquarters
New Delhi, India

URL
Platform/File system

Microsoft Windows
SUSE Linux
VMware
Database
SAP HANA
Sybase DB
Microsoft SQL Server
Applications
Microsoft Exchange, SharePoint, Active Directory
Hardware
NetApp Storage Arrays
Cisco Nexus
Cisco UCS C240 Servers
Greenply optimizes SAP HANA investment with Commvault to align it with business strategy and growth objectives
Greenply Industries Limited (GIL) is one of India's largest interior infrastructure companies with a turnover of more than Rs. 2000 Crore (U.S. $307 million). A market leader in plywood, decorative veneers and particle boards, Greenply accounts for nearly 36% of the organized plywood market in India, including a large retail network of 46 branches across the country and a presence in more than 300 cities.
Managing such a large network in a highly competitive environment requires dealing with large and growing volumes of information where downtime is not an option as it directly translates to a loss of revenue. About a year ago, Greenply took a strategic step to spin off its laminates and allied products division to a separate business entity, in order to strengthen the market leadership of the companies and create a new platform for growth.
As Greenply underwent major restructuring, there was a need to establish a transformative IT strategy and infrastructure to support the new business direction. In order to achieve the company's performance objectives, Greenply's new IT infrastructure would incorporate the best technologies on the market.
Greenply had selected SAP's High Performance Analytic Appliance (HANA) to handle the organization's business-critical transaction data. Its investment in SAP HANA is enabling it to drive strategic value from its information assets and empower decision-making with real-time analytics. In addition to managing large volumes of production and non-production data, Greenply's priority is to ensure business continuity and availability of information while minimizing cost and risk.
To support the transformational goals it set out to achieve, it needed a robust and agile platform that integrated well into SAP HANA and provided it with holistic data protection and information management.
"As a manufacturing company, we simply cannot afford any downtime. The entire supply chain is dependent on information being available, protected and reliable so having a rock-solid data management solution is essential to the business," said Dr. Vineet Bansal, Chief Information Officer at Greenply. "As the highest performing computing platform available, SAP HANA is a large investment where downtime can be costly and data growth can quickly drive cost upwards – Commvault helps us manage this with source-side deduplication, which reduces our data footprint in HANA, but also ensures business continuity so we can ensure with minimal disruption in the event of an incident."
Greenply gains business confidence with Commvault
Commvault is among the few solutions certified for SAP HANA, which was one of the key drivers behind Greenply's selection of the platform, providing it with a more holistic approach to data management than its previous legacy CA backup tool. Supporting Greenply's goals to lower cost and risk while ensuring business continuity, Commvault has also allowed them to improve recovery objectives and protect multiple database copies efficiently and reliably. Greenply's industry-leading technologies fit seamlessly within the new infrastructure, including Cisco's Unified Computing Solution C240 (UCS), NetApp storage, VMware and SAP. Commvault is agnostic in terms of hardware, software and applications, enabling Greenply to easily move and protect data as they scale infrastructure with its choice of storage technologies and software programs.
Provide network efficient replication and reliable recovery
During the phased implementation, Greenply worked closely with Commvault's technical team, who were able to deliver an in-depth understanding of the new IT systems being implemented and ensure the right integration to support its data requirements.
The first phase was to migrate information from the legacy system to the new environment by restoring backup data to the new virtual machines. Commvault's ability to protect the virtualization layer was a critical part of the capability that Greenply looked for in selecting a new data management solution. Greenply can now ensure that each VM's workload recovery and retention requirements are managed in the single platform throughout the entire lifecycle, eliminating VM sprawl through policy-based archiving. Commvault's strong integration with Cisco UCS, combined with deduplication, has enabled Greenply to reduce the amount of data needed to be moved across the network, move data more frequently, minimize drain on network resources and mitigate bandwidth constraints.
Further, Greenply has been able to regularly test disaster recovery throughout this process, supported by Commvault IntelliSnap® capability. Commvault IntelliSnap® manages regular snapshots replicated from Greenply's main data centre in Noida to a safe disaster recovery site in Bengarluru. The ability to frequently replicate data to a secondary site has given Greenply the assurance and confidence that in the event of a disaster it is well prepared to ensure business continuity.
"The delivery from the Commvault team has been exceptional and we were surprised that the amount of training to use the solution was very minimal," said Dr. Bansal. "Commvault is easy to use, very simple to implement and is enabling us to drive efficiencies well beyond optimizing backup and data restoration.
"It's been a wonderful experience working with Commvault. They have deep knowledge of data protection and brought in a high degree of understanding about all the components in our IT setup including databases, OS, hardware and software. Their expertise mitigated the complexities and the deployment happened very quickly."
The choice of industry-leading solutions has delivered significant benefits to Greenply, including increased speed of backups by 70% and a 50% reduction in data at its source, thanks to Commvault's deduplication technology. Overall it has delivered nearly 40% savings in storage-related costs. Further, Commvault's OnePass capability has streamlined the data protection and archiving process which has automated and simplified Greenply's operations and driven productivity efficiencies.
70%
increased speed of backups and a 50% reduction in data at its source, thanks to Commvault's deduplication technology.
The 'perfect combination' with Commvault, Cisco and SAP HANA
Commvault's backup and data recovery solution has helped Greenply protect its strategic information and enable the business with a more manageable, secure, flexible and scalable infrastructure. Commvault's partnerships with both SAP and Cisco have delivered combined benefits of a well-integrated and agile IT environment that can drive new business opportunities and accelerate time to market in a rapidly evolving and competitive industry.
"We have Cisco for hardware, SUSE for our operating system, SAP HANA, VMware for virtualization and Commvault, which sits on top of it all to provide us with the confidence we need as a business – it's a perfect combination of world-class solutions for Greenply," said Dr. Bansal.
Our partnership with SAP
Learn about the benefits of Commvault software and its protection of SAP Environments.