Commvault Intellisnap technology for Pure Storage
Commvault IntelliSnap technology harnesses the power of Pure Storage® FlashRecover snapshots to accelerate backup and recovery:
Modernize data protection and recovery — Converge application aware backup and snapshot management in Pure Storage environments.
Maximize the value of your pure storage investment — Automate application aware snapshot and recovery operations across Pure Storage and a wide range of storage platforms. Recover small or large data sets simply and in minutes, not hours, by using high-speed snapshot and replica copies that are fully cataloged for rapid search and retrieval.
Make snapshots smart — Minimize downtime and prevent data loss through integration with virtualization platforms and major applications to provide more frequent application consistent recovery points in minutes.Modernize data protection and recovery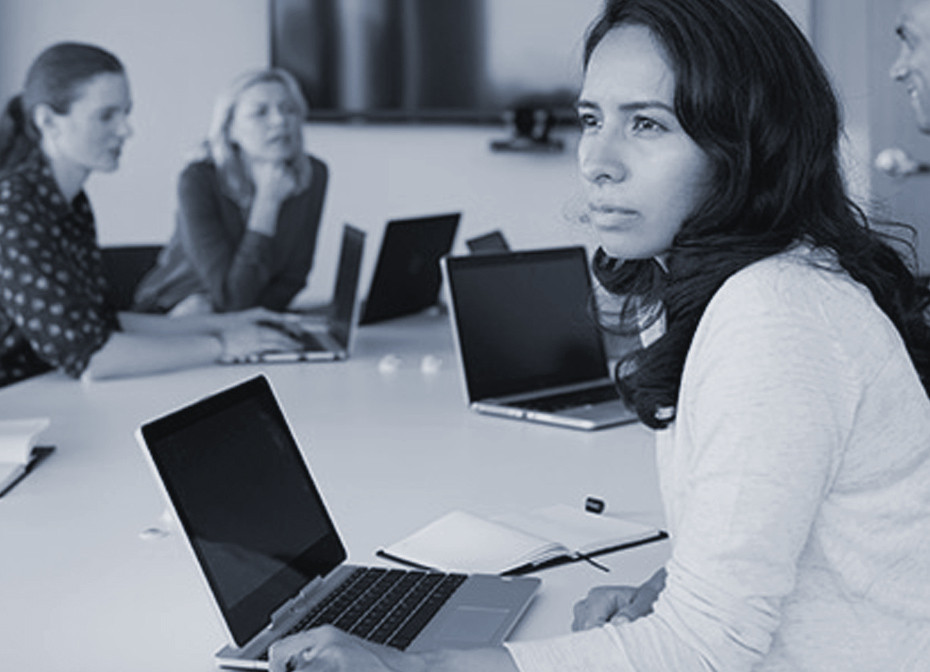 Integrate hardware-based snapshot and replication platforms with Commvault software so that users can efficiently capture, move, retain, find, analyze and recover their data.
Lower opex costs — Combine snapshot copies, cataloging, replication, and tape under a unified platform to simplify management of protection and recovery processes across your enterprise, freeing up valuable staff time.
Operate securely with unified management — Sophisticated user management and delegation allows empowering the application owner to manage tasks without compromising security; all from a single administration interface.
The challenge
Around-the-clock global operations, data growth, and server virtualization combine to complicate protection and recovery strategies. They affect when and how often you can perform backups, increase the time required to back up, and ultimately affect your ability to successfully restore your data. These challenges can force lower standards for recovery objectives, such as reducing the frequency of backup jobs or protecting fewer applications, both of which can introduce risk.
High-speed snapshot technologies and application integration can go a long way toward meeting these needs, and they have become essential elements of a complete protection strategy. However, snapshot copies are often managed separately from traditional backup methods by utilizing manual processes that are cumbersome and require constant updating to remain relevant to the storage environment. Features like cataloging for search and retrieval as well as tape creation usually require separate management tools and processes and do not fully leverage snapshot capabilities.
To eliminate complexity and accelerate protection and recovery, you need a solution that combines the benefits you expect from a flash storage array with high-speed snapshot technology, all within a single platform that manages the data across its lifecycle and that provides consistent recovery processes for all snapshot and backup copies. That solution must also be automated and efficient, helping you to reduce both storage and operational costs, while minimizing risk.
The Commvault® Intellisnap® technology solution
To overcome these challenges, Commvault software provides IntelliSnap technology, an industry leading solution for snapshot management that streamlines and simplifies complex processes, making snapshots more valuable and effective for protecting and recovering data applications.
IntelliSnap technology centralizes snapshot management across Pure Storage and other storage platforms; automates granular virtual machine, application and database recovery; and integrates snapshots with backup and recovery processes. The tight coupling of snapshots with data protection and recovery operations enables Commvault software to provide a complete view into data across applications, devices, and locations. No separate tools, multiple user interfaces, or recovery decisions are needed for recovery from snapshot or backups, cutting administrative overhead and improving access, availability and IT efficiency.
Faster protection to meet your business requirements
Commvault IntelliSnap technology enables a modernized approach to data protection by merging Pure Storage hardware snapshots directly into the data protection process. IntelliSnap technology integrates tightly with host applications such as Oracle Database and Microsoft Exchange, virtualization platforms like VMware vSphere and Microsoft Hyper-V, and Pure Storage FlashRecover snapshots. As the integration point between the application and storage, IntelliSnap non-disruptively quiesces applications, orchestrates a hardware snapshot, and resumes liveoperations. Then, via a proxy server, the backup operation can send the snap backup data to cloud storage, secondary disk storage, or tape. IntelliSnap technology normalizes the snapshot operations so they look and operate the same way regardless of application.
Commvault software automatically discovers the storage configuration during every snapshot operation, with proper application awareness, eliminating the need to reconfigure the software or update scripts when you add storage to an application.
For longer term retention copies, Commvault software provides multiple options to accommodate customer requirements such as to reduce load on the production server, a proxy server can be used for operations like movement to media and integrity check.
Orchestrated operational recovery
Commvault software's index spans all snapshot copies under management, enabling intuitive search and granular recovery within and across snapshots. Commvault IntelliSnap technology also automates database and application recovery across snapshots and secondary copies.
For example, to recover a database that is snapped every 2 hours, with log backups every 30 minutes and a backup to secondary storage once a day: simply select the database and a point in time to recover to. IntelliSnap software will restore the bulk of the data from the snapshot and then automatically replay the logs to bring the database back to the selected point in time in an online state. If an older recovery point is required, IntelliSnap software may pull data from secondarystorage as needed. Commvault software orchestrates the entire process between the PureStorage array and application host.
Advanced protection capabilities for applications and virtual machines
Streamline and accelerate recovery processes with virtualization- and application-aware protection:
Easy, rapid recovery of your VMware® and Microsoft® Hyper-V® environments
Support for Oracle Database, DB2, Microsoft SQL Server, SAP HANA, IBM Domino, Microsoft Exchange, Microsoft SharePoint and more
Rapid recovery from full VMs down to individual files
Automatic discovery and protection of newly created VMs
Operate securely with unified management
Commvault IntelliSnap software controls and monitors the creation of snapshot copies and their movement over their data lifecycle from initial snapshot creation with indexing, replication and intelligent policy driven tiering for archiving, content indexing E-Discovery, and retirement of data. Operations are handled from a single interface, reducing the amount of time you spend managing processes and allowing you to respond faster to requests.
Manages snapshot processes via unified policies
Indexes and catalogs snapshot copies for fast search and recovery
Uses policy-based data retention across tiers
Centralizes auditing and reporting
Writes snapshot data to tape for long-term retention and/or offsite compliance
Intellisnap replication with pure storage
Commvault IntelliSnap supports array-based replication on Pure Storage flash arrays to orchestrate creation of equivalent copies on storage arrays of the same type. This integration leverages the native, efficient replication ability of the Pure Storage array, coordinating application consistency and snapshot creation into the replication process. Snapshots on either array canthen be used for secondary functions such as streaming backup or test/dev refresh.
Pure Storage replication is based on copying point-in-time views between arrays. The source volumes are not replicated, only the snapshots. The initial replication transfers the entire content of the snapshot to the target array. Subsequent replication sends only unique blocks that are different since the previous snapshot. Because snapshots are replicated and not created independently, both the primary and replica snapshots are identical and application consistent.
Replication use cases
The integration between IntelliSnap technology and Pure Storage FlashRecover snapshots enables multiple use cases around data protection, recovery and access. By managing application state and FlashArray's ability to roll back snapshots, IntelliSnap technology cuts recovery times from hours down to minutes or less, without manual intervention. Snapshot indexing provides faster granular recovery of files, databases and virtual machine content, directly from snapshots. IntelliSnap technology reduces the production impact of data protection by offloading backups to separate systems, while still indexing and recovering data in the context of the production= application. And combined with the space reduction and performance of FlashRecover snapshots, IntelliSnap technology drives improved copy data access for DevOps and other secondary copy uses.
When combined with Pure Storage array-based replication, IntelliSnap technology can also simplify disaster recovery and bring further improvements to copy data access. IntelliSnap technology can create consistent DR copies offsite, taking full advantage of the built-in space reduction and efficiency capabilities in FlashArray. IntelliSnap software can also orchestrate lightweight snapshot copies at the disaster recovery site for secondary use such as test, development and reporting. Offloading these workloads from production storage and automating refresh processes eliminates the need for labor-intensive manual processes and scripts – significantly reducing overhead and accelerating the speed and efficiency of DevOps operations. In addition, storage consumption is reduced by utilizing intelligent, native copy data management.
Easily add features
Additional Commvault software features can easily be licensed to run within the same Pure Storage environment. These include streaming backup with deduplication, snapshot management for multi-vendor storage arrays, cloud management, file and email archiving, endpoint protection, mobile sharing and more.
Additional technical data
| Feature | Description |
| --- | --- |
| Capacity-based licensing | Commvault IntelliSnap software is licensed by production data size. Manage one or several hundred snapshots of your application for the same price. |
| Applications | DB2, Lotus Notes, Microsoft Exchange Server; Microsoft SharePoint Server, Microsoft SQL Server, Oracle Database, Oracle RAC, SAP, SAP HANA, MySQL, PostgreSQL. |
| File systems | Microsoft Windows File System, Linux & Unix File Systems |
| Hypervisors | Microsoft Hyper-V, VMware |
| Tape integration | Export data from snapshots to tape. Fully scheduled and automated based on policies. |
To learn more about how Commvault IntelliSnap technology integrates the complex lifecycle of snapshot management into one seamless framework, please visit commvault.com/backup-and-recovery.