NUTANIX
Backup and Recovery: Made Simple, Intelligent and Invisible
Intelligent data protection delivered with simple, secure and invisible infrastructure, powered by Nutanix and Commvault software. It provides you with the fastest available RPO/RTO while also managing long-term retention within the cloud. Delivered as a complete turnkey solution with flexible licensing options. ​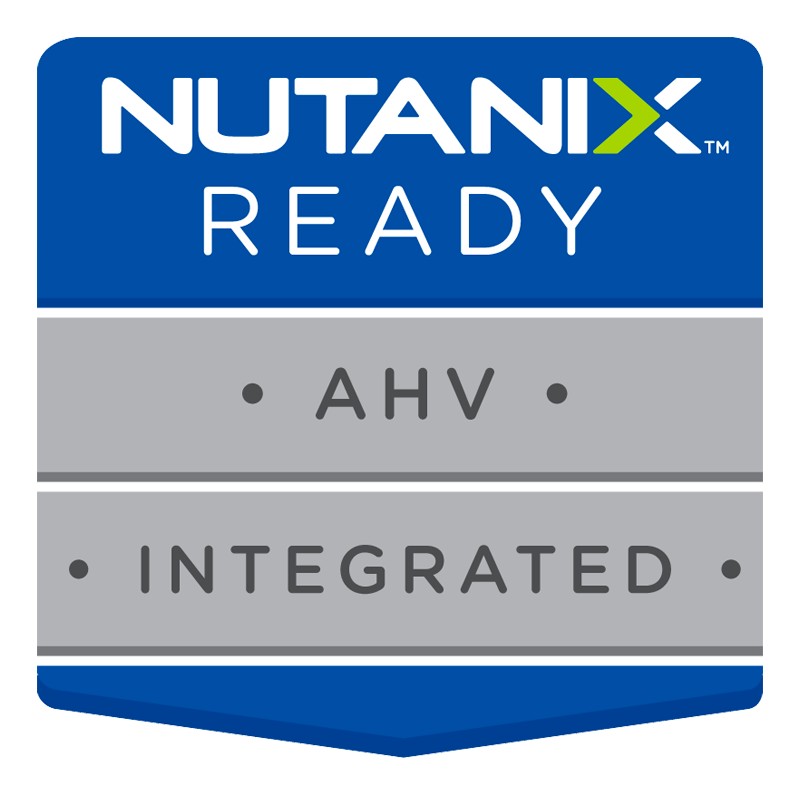 Deliver Greater Services No Matter Where the Data Resides
By building services on a scale-out infrastructure like Nutanix Mine, you'll realize these benefits through greater software and hardware integration.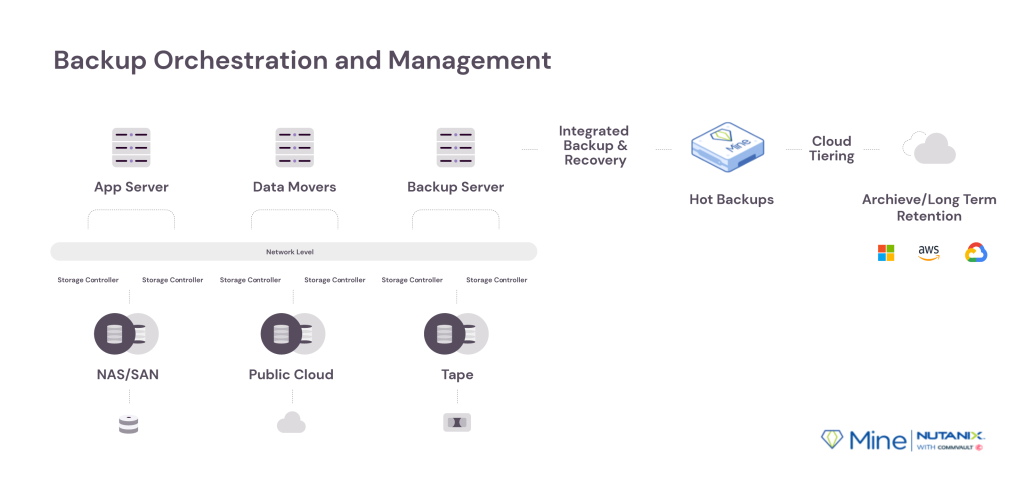 Multiple layers of Security Controls​
Stand-alone cluster w. diff. credentials​
Commvault anomaly detection (AI/ML), air gapping and data isolation
Network segmentation, Immutable Backups (WORM)

No workloads left behind – Comprehensive Coverage (Apps, DBs, VMs, Files, Kubernetes)​
Backup physical, virtual and cloud-native workloads​
Tier off to archival tiers​
Multiple HW platforms – NX, DX, HX​
Meet Compliance SLAs

Rapid recovery from data deletion and corruption to deliver on SLAs (RTO/RPO)

Reduced Management​

Simplified management of the backup appliance with integrated Mine dashboard​

Cloud Flexibility

Ability to leverage hybrid cloud – Commvault Cloud Connectors built in. 40+ Cloud targets supported
Simple, Secure, Invisible Ransomware Protection
The combination of industry-leading security controls used by Commvault Backup and Recovery, and the immutable storage integration of Nutanix Mine enables you to achieve greater protection against ransomware. You can rest assured that your critical data will not be deleted, modified or accessed by malicious threats. Plus, you still get world-class backup and recovery, with no reduction in performance.
Reduce the attack surface by removing unnecessary services, protocols, configurations, etc.
Control access and authorization to backup data
Protect data protection platform to ensure security and integrity
Snapshots are created and managed automatically, independent of administrator control
Snapshots cannot be deleted, modified or encrypted
Built in data-at-rest encryption with FIPS-140-2 validated modules
Immutable S3 compatible WORM storage tier for backup data
Dramatically increase the speed of restoring Commvault-protected data
Minimize the duration and cost of downtime due to a ransomware attack
Resume normal business operations as quickly as possible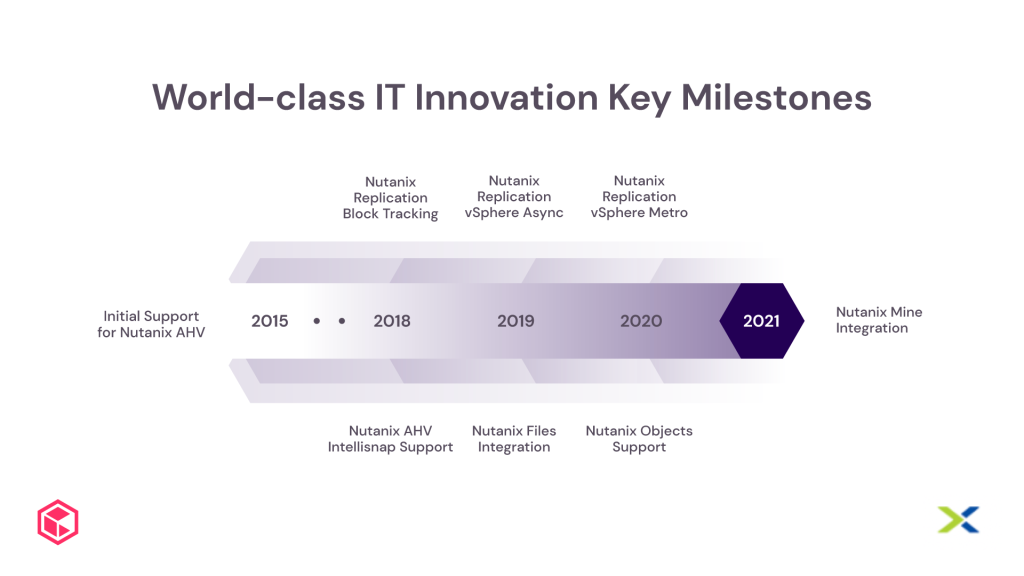 Building cities in the cloud





Australian university saves A$390,000 over three years and ensures data availability with a simplified backup infrastructure

Commvault provided PEC Utility Management (PEC) with a data backup and management solution


"Commvault's broad integration with key infrastructure partners like Nutanix gives us the agility we need to achieve the business outcomes we want."
– CIO John Walton
Learn more about Nutanix
Nutanix Acropolis Hypervisor (AHV)

Commvault for Nutanix™ Files



Nutanix Objects and Commvault