SALESFORCE
Protect your Salesforce data
Safeguard your production and sandbox environments from deletion, corruption, and attack.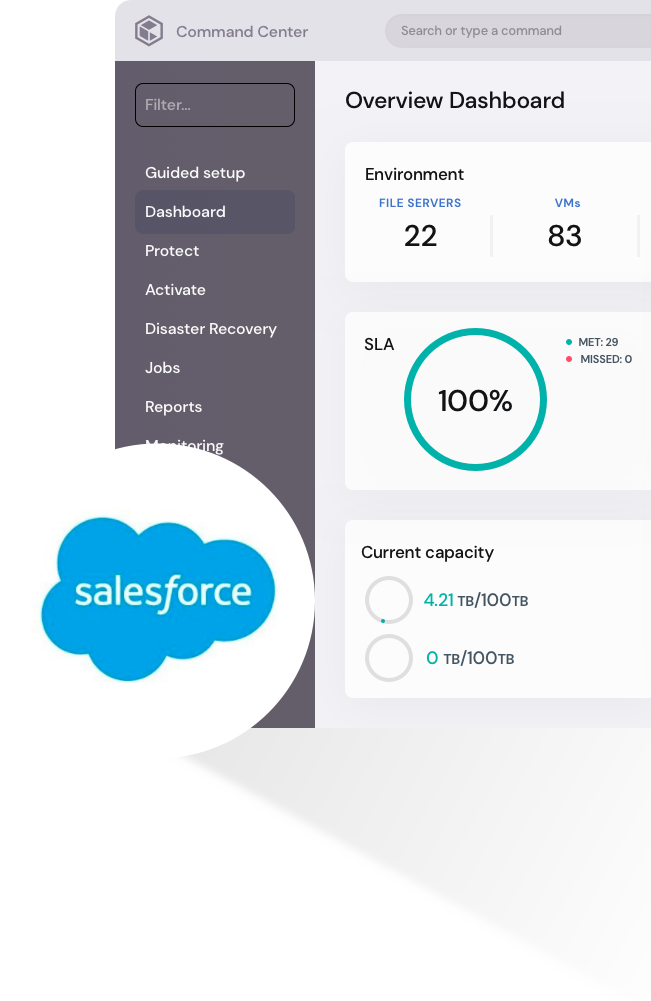 Why do I need to back up Salesforce data?
Protecting critical business data is always your responsibility. While software-as-a-Service solutions like Salesforce are robust and high performant – they do not offer the data protection and retention capabilities required by today's businesses. Proper data protection is essential for cloud-based CRM platforms like Salesforce, which contain valuable business and customer information. A dedicated backup and recovery solution for Salesforce data keeps your critical data protected and recoverable from today's threats.
With Commvault, you get enterprise-grade, industry-leading data protection for your Salesforce environment. With broad coverage across production and sandbox environments, Commvault is proven to comprehensively safeguard your Cloud data – without compromise.
Flexible on-prem or SaaS-based deployment options
Automated backups with no cumbersome exports or lengthy refresh periods
Data isolation, for immutable backup copies
Optimized performance via source-side deduplication and compression
Rapid recovery options to meet SLA compliance
Comprehensive coverage of data, objects, content, and more
Extended, long-term retention beyond recycling bin limits
Granular search and flexible in-place/out-of-place recovery options
Hardened security with stringent privacy and protocols built-in
Seed, retain, and repopulate sandbox environments
Complete coverage across the Sales, Service, Financial, and Health Clouds
Effortless scalability, from hundreds of users to tens of thousands
Not all solutions are the same when it comes to data protection. Be confident that custom objects, files and content are all being protected and can be restored.
Within the Salesforce data set, Commvault protects:
Standard objects


Default objects used to store data such as accounts and contacts
Custom objects


Custom created objects used to store data such as invoices
Files


Standard documents, attachments and libraries
Salesforce CRM
content
Salesforce specific metadata, layouts, app settings and profiles
Relationships


Links between SFDC objects such as parent and child relationships
CBHS Health ensures business continuity with Commvault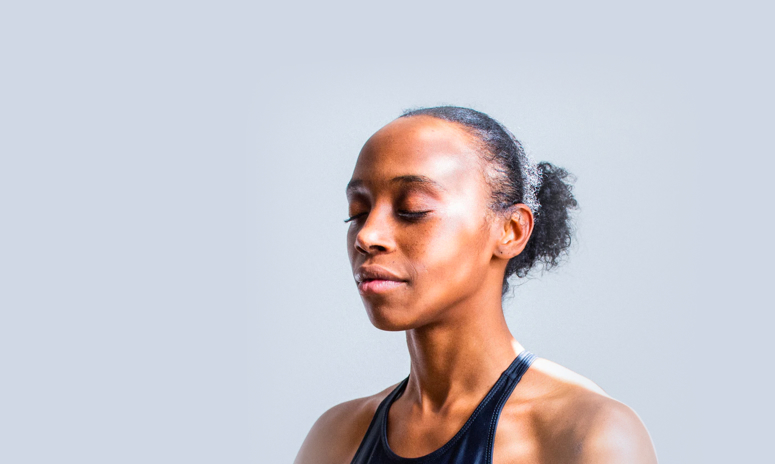 Reliability, scalability and flexibility
With Commvault, you can rest assured that your Salesforce data is protected and always available:
Salesforce data is critical to your business, and is your responsibility
Have the confidence that you can prevent data loss and meet your regulatory compliance requirements
Your data protection will scale with the needs of your business
Choose your deployment method without sacrificing performance – from on-premises to SaaS-delivered
What Salesforce backup solutions do I have with Commvault?
Commvault delivers Salesforce data protection options to match your business model, with unlimited scalability and flexibility.
Metallic™
Salesforce Backup
Metallic delivers award-winning Salesforce backup with the simplicity of SaaS. With broad-ranging coverage across the Salesforce Cloud, Metallic safeguards valuable data from deletion, corruption, and ransomware attack. Whether granularly recovering records, seeding and populating sandbox environments, or protecting multiple production orgs – Metallic is industry-proven to keep your Cloud data secure, retained, and rapidly recoverable.
Commvault Complete Data Protection
An all-in-one on-premises solution combining Commvault Backup & Recovery with Commvault Disaster Recovery for enterprise-grade data protection software both powerful and easy to use. Protect your Salesforce data, plus other applications and extend your coverage to include sensitive data governance and eDiscovery capabilities.