Salesforce data protection solution
Your data residing in Salesforce should be protected. Ask yourself this question: "How impactful would Salesforce data corruption be to your business without the ability to recover?"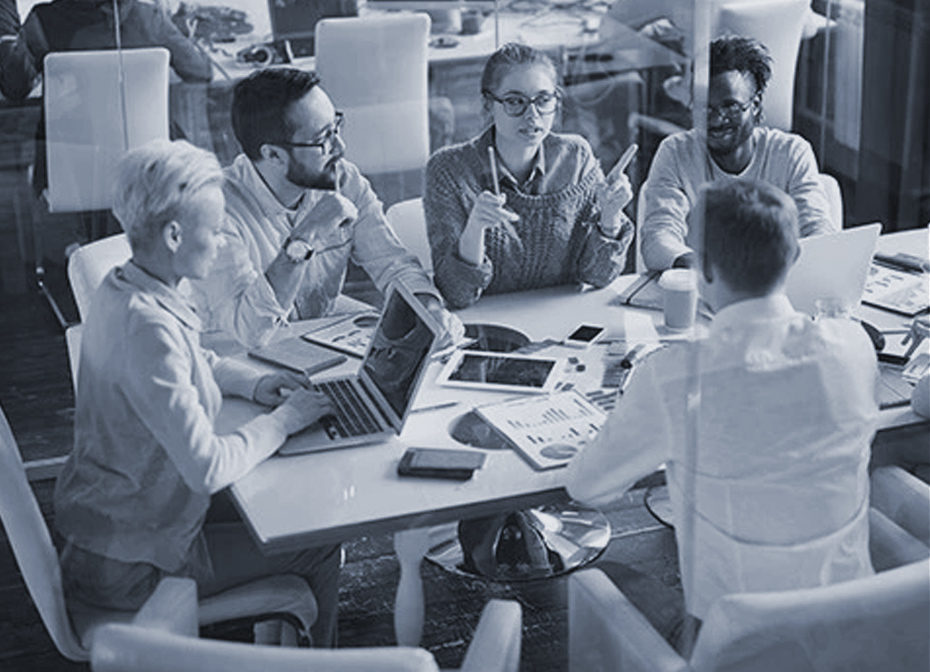 Is your SaaS data protected?
Protecting your valuable data is critical to the efficient operations of any business. Most companies apply data protection best practices to their on-premises data, however data residing in the cloud is often overlooked. Proper data protection is essential for cloud based CRM platforms like Salesforce, which contain valuable business and customer information.
Commvault integrates with the native Salesforce APIs to provide proper data protection, retention, and recoverability. Automated processes reduce overhead and complexity while giving you advanced abilities like encryption, search, scheduling, data masking, sandboxing, storage reduction, and data comparison. This means your data is protected, recoverable, and managed the way you want it to be.
Why SFDC protection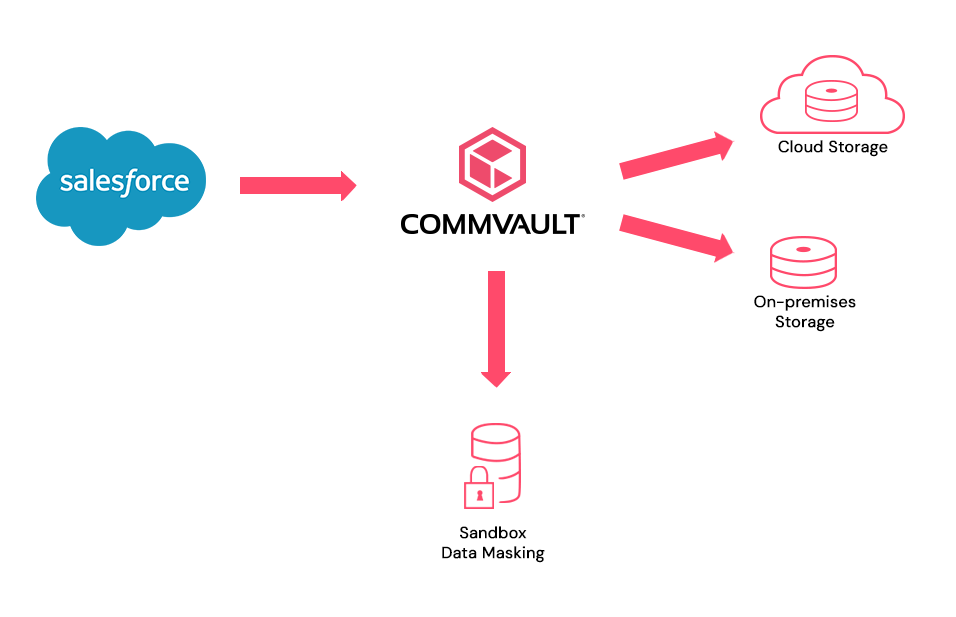 Like any data, Salesforce has the potential for data corruption or loss, either as a result of user error or even malicious intent. Regardless of the cause, the end result is loss of productivity, and an impact to revenue. You need a comprehensive solution that enables you full protection coverage, as well as recovery options that fit your various restore scenarios.
Commvault augments and enhances Salesforce protection by providing a fully featured data protection solution for Saleforce that enables:
Exports of all objects
Self-defined retention – no recycle bin limitations
Built in compliance and e-discovery solution
Low cost recovery
Metadata recovery
Long-term retention
Self-defined SLAs (RPO/RTO)
Self-service recovery
SFDC files accumulate and increase storage requirements
A more flexible solution is the answer to these limitations. Commvault provides a single solution for data management, no matter what or where your data is. With Commvault, you have one place to go to protect, manage, and recover your data. Compliance requirements are met with custom retention policies, encryption, and the ability to search and manage this data. Do you have the need to perform tests and manipulate your data? Clone your environment in your own sandbox and apply data masking to ensure confidential information is obfuscated. Were changes made in your environment and you're not sure what they are? Simply compare backups and it will identify the changes.
Full exports of all objects
Self-defined retention – no recycle bin limitations
Data Masking
Sandboxing for Dev/Test
Built in compliance and e-discovery solution
Metadata recovery
View and compare changes made by comparing backups
Long-term retention and compliance(encryption, multiple copies, offsite retention)
Self-defined SLAs (RPO/RTO)
Self-service recovery
Security (Encryption, multiple copies, offsite retention)
Customized and selective restore
What we protect
Not all solutions are the same when it comes to data protection. Be confident that custom objects, files, and content are all being protected and can be restored.
Commvault protects:
Standard objects – Default objects used to store data. Accounts, contacts.
Custom objects – Custom objects created used to store data. Invoices.
Files – Documents, attachments, libraries
Salesforce CRM content – Metadata. Layouts, app settings, profiles
Relationships – Links between objects. Parent and child
---
Summary
Production data residing in the cloud should not only be protected to the same cloud location. Having the ability to create multiple copies of your data in the cloud, another cloud, or even to an on-premises location provides you with data security beyond what basic solutions offer. Salesforce themselves recommend a third-party backup solution be used instead of their native solution. Ask yourself this question: "How impactful would Salesforce data corruption be to your business without the ability to recover?" With Commvault, you can rest assured that you're protected.