Seagate
Commvault and Seagate provide data management and data protection solutions to address your critical business needs. Protect your data with proven reliability and unlimited scalability.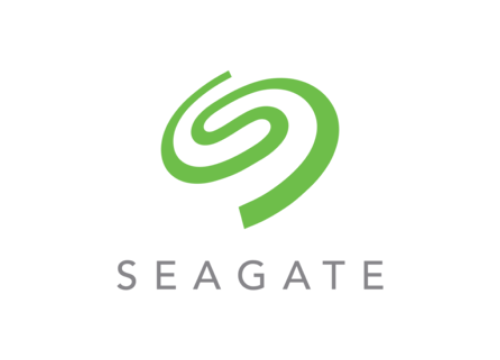 Seagate Storage Solutions
Seagate offers a range of storage solutions from enterprise storage drives to on-premise SAN storage arrays and a storage-as-a-service public cloud. All of these are ideal for using with Commvault, delivering high performance, scalability, and comprehensive data protection.
Seagate Lyve™ Cloud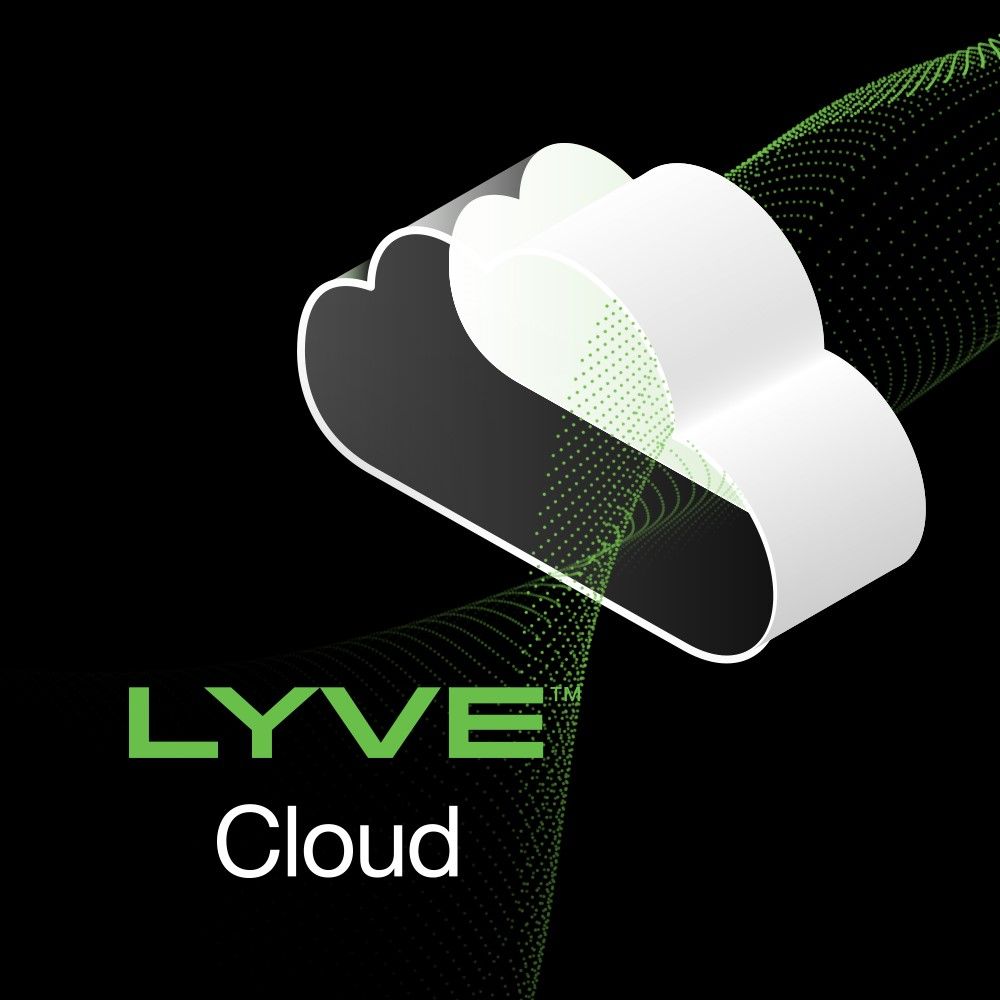 Lyve™ Cloud from Seagate® is a simple, trusted, and efficient storage-as-a-service available at the metro edge, closer to data. Lyve Cloud's always-on data with per-terabyte pricing and no API extras provides long-term cost predictability, so you'll never be surprised by your cloud bill again. With S3 compatibility and no egress charges, it is easy to backup data to the cloud and move it when needed, without lock-ins.
Commvault integration with Lyve Cloud enables enterprises to store more of their data and retain it over longer periods, with always-on availability. Lyve Cloud's object immutability feature combined with Commvault security provide ransomware protection across the entire data path.
Data is your asset. Protect it with world-class security and cloud flexibility from two global leaders in data management, Seagate and Commvault.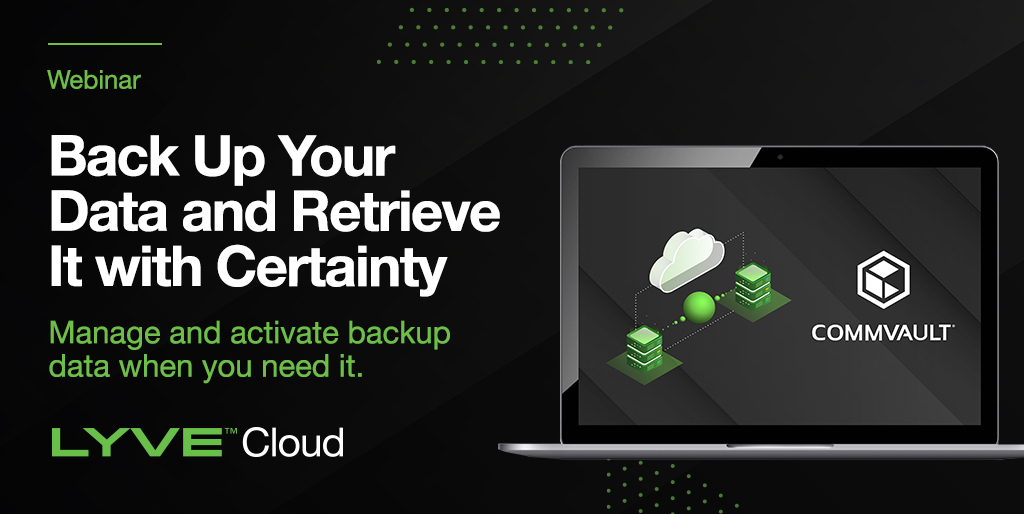 See how Lyve Cloud with Commvault enables backup consolidation, reliable restores, disaster recovery, and more
Seamless cloud connections
Integrate with Lyve™ Cloud from Seagate® to enable seamless tiering to the cloud — and protect your data wherever it lives.
Support for
disaster recovery initiative
Automatic tiering among any or all storage types can help federate data in the event of a disaster.
Simplified data management
Commvault's unified complete data protection and management solution allows you to leave behind multiple point products that aren't up to today's data challenges.
Scalable data protection
Use policy-based automation to protect your virtual machines (VMs) and physical servers across your entire data environment.
Seagate Enterprise Storage Solutions
All of Seagate's enterprise storage systems are built for demanding data centers and include active-active redundant components with automatic failover and redundant hot-swap of key components. The Seagate Exos X and SAN storage arrays integrate Seagate's ADAPT hardware data protection technology to ensure data durability and fast drive rebuild times.

Available from selected distributors worldwide.
Seagate Exos X 2U12, Exos X 2U24, Exos X 5U84, Exos X 4006 controller based systems, Exos CORVAULT, and Nytro X 2U24 have been validated with Commvault Backup & Recovery software.
---