Commvault
Activate™
Solutions to drive actions based on data insights – Commvault® File Storage Optimization, Commvault® Data Governance, and Commvault® eDiscovery & Compliance.
Better info for better business decisions
We're creating more data than ever before — we should know all about it. Drive proactive and automated actions to respond faster, prevent data theft or breach, eliminate data sprawl, and make data-driven decisions for your org.
File System
Virtual Machine
NAS
Sharepoint & Sharepoint Online
Gmail
Exchange & Exchange Online
Microsoft SQL
Office 365
OneDrive
Endpoint
Oracle DB
Cloud
Google Drive
File System
Endpoint
Microsoft SQL
NAS
Cloud
OneDrive
Gmail
Exchange & Exchange Online
Virtual Machine
Oracle DB
Office 365
Sharepoint & Sharepoint Online
Google Drive
"By 2022, 90% of corporate strategies will explicitly mention information as a critical enterprise asset and analytics as an essential competency."
Analytics are now a must-have.
Turn data risks into rewards
Increase storage efficiency, enable faster responses to compliance requests, and reduce your data risks with analytics, reporting, and search across production and backup data sources.
Eliminate redundancy, lower costs, and reduce risk for your data.
Improve storage efficiencies and reduce costs. Identify and remove redundant, obsolete, and trivial data, reducing data sprawl and lowering the cost of storage.
Streamline cloud migrations and data consolidations. Right-size data consolidations and migrations based on user-defined criteria, SLAs, and controls.
Reduce the risk of ransomware. Lower the attack surface of ransomware attacks by proactively identifying and securing business-critical data.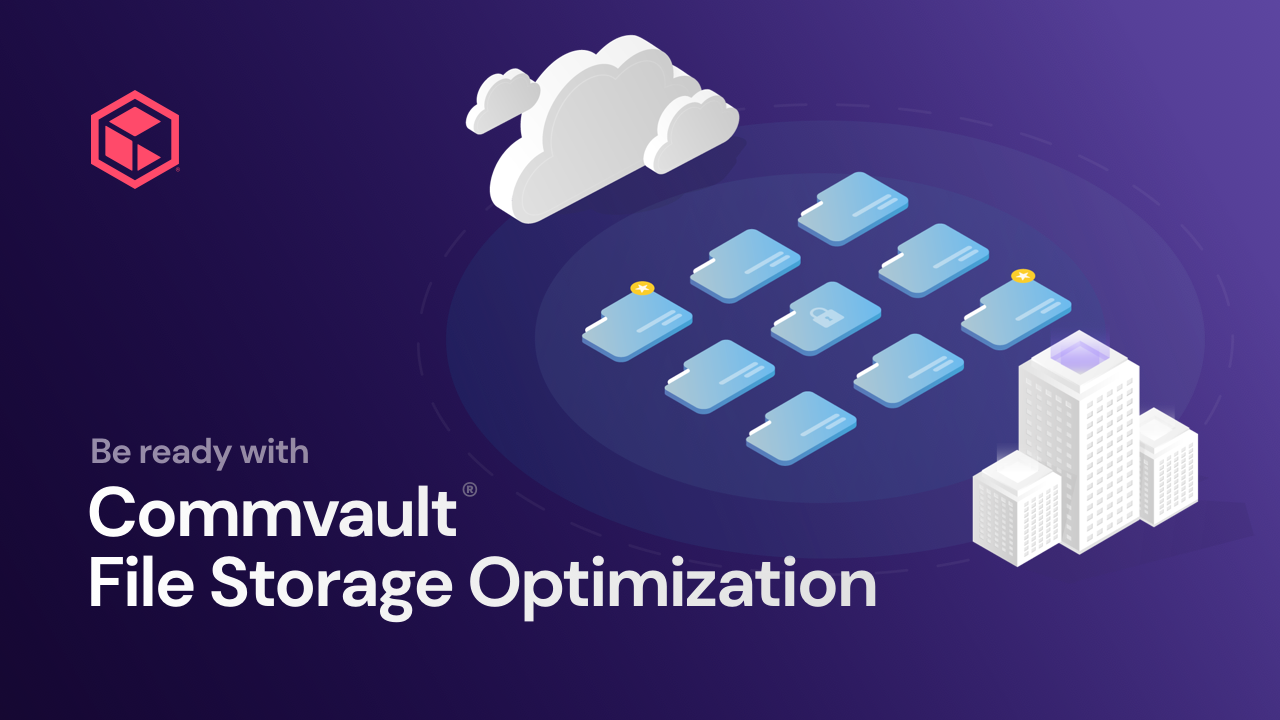 Define, find, and manage your critical or sensitive data.
Mitigate data privacy risks and prevent sensitive data leakage. Efficiently define, find, manage, and secure files containing sensitive data, across both live and backup data.
Streamline sensitive data remediations. Enable shared decision-making between IT, security personnel, and data owners to ensure that sensitive data is secured or removed.
Maintain compliance with data privacy regulations (including GDPR, CCPA). Minimize personal data footprint from live and backup data sources, and support subject access requests (Right to Access/Erasure/be forgotten).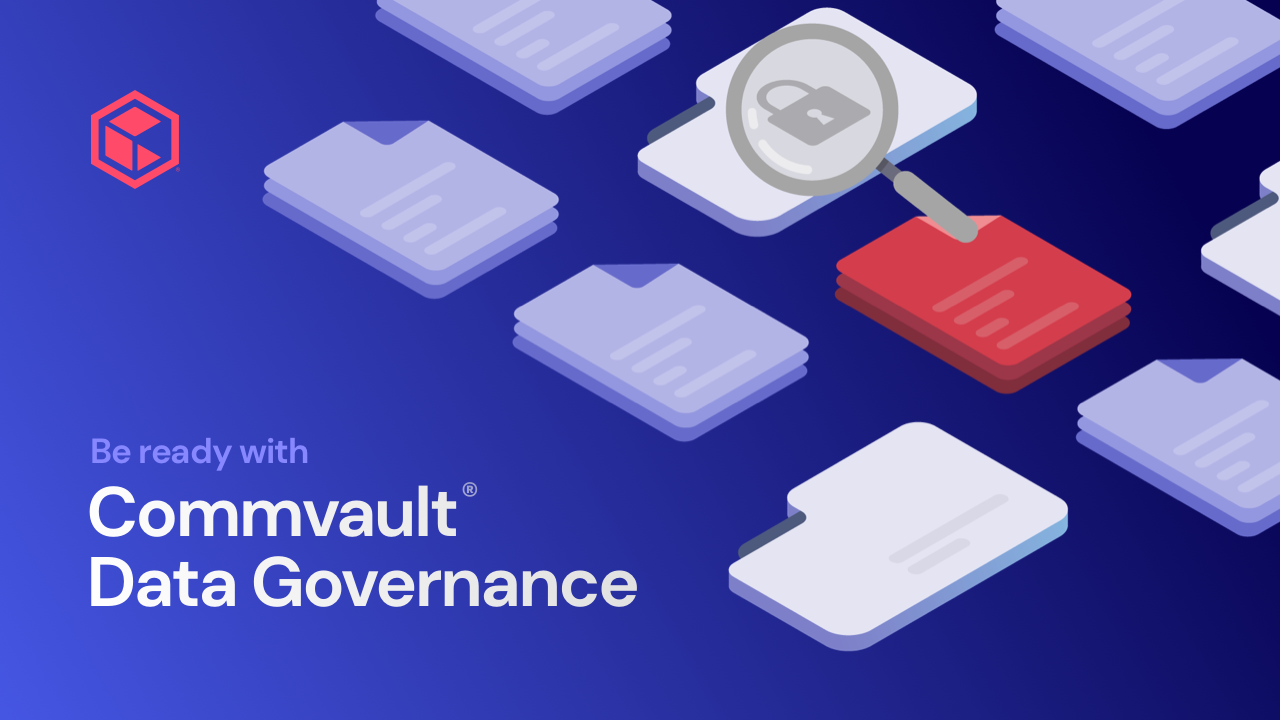 Enable faster responses to legal and compliance requests.
Accelerate search and review of electronically stored information (ESI). Use advanced search techniques to review, organize and export relevant data for third parties or other tools.
Streamline and automate the collection of ESI. Capture data over continuous time intervals and refine the relevant data using case management tools. Save time by sourcing from pre-indexed backups.
Assure trusted data and establish chain-of-custody. Source collection from immutable backups and assign legal holds to ensure original and subsequent versions of ESI cannot be accidentally deleted or modified.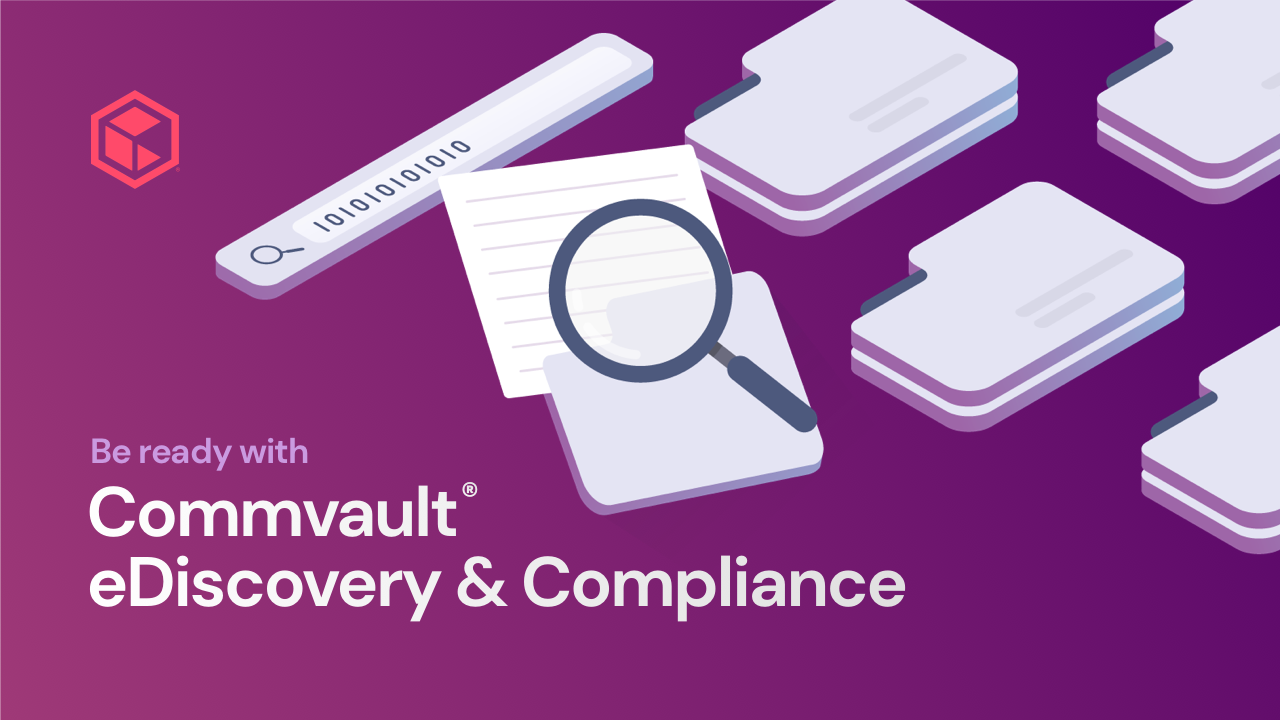 Commvault Intelligent Data Services
Commvault File Storage Optimization, Data Governance, and eDiscovery & Compliance solutions are part of Commvault's Intelligent Data Services Platform that enables organizations to proactively simplify and manage the complexity of enterprise data.
Customer quote
"After installing the content indexing and search feature, I no longer dread the email requests from the legal department."
Calculating the impact
In an IDC survey, Commvault customers reported:
200%
increase in reporting and analytics coverage
62%
decrease in annual compliance, eDiscovery, and insurance spend
48%

faster responses to discovery requests
54%

savings in data storage and data management hardware costs
61%
reduction in annual exposure to compliance or audit failures and/or data theft/breach
Getting the most out of your data with Commvault Activate
How the City of Everett made discovery 3x faster

Commvault Command Center
A single view for managing your entire data environment
The Commvault Command Center™ is an easy-to-use, highly-customizable web-based user interface for managing your data protection and disaster recovery initiatives. With default configuration values and streamlined procedures, it saves time on routine data protection and recovery tasks.
Use the Command Center to set up your data protection environment, to identify content that you want to protect, and to initiate and monitor backups and restores. Easily access various components including downloads, forms, analytics, monitoring, reporting and more. And role-based access control enables a controlled environment for self-service, helping to reduce the load on your admins and IT support staff.