Commvault
A Cloud Conundrum: Who's #1 (and Who's Green with Envy)
Examine the key characteristics of data protection programs and how Commvault differs from the competition. Discover the true meaning of being number one.
"We're #1! We're #1!"
When the dust settles on championships, that chant is heard in stadiums worldwide. High score wins, the trophy is held aloft (tossed, if you're Tom Brady), and the celebration begins alongside Queen racking up more well-deserved royalties.
But how do you determine who's at the top of the mountain in the data protection world? Ensuring the integrity of your crown jewels in the cloud or on-prem is not a game that ends after a preset period – it's an ongoing battle that rages 24 x 7 and is fought by CISOs, IT Managers, Database Administrators…the list goes on. It's complicated, requires adaptable strategy, dedication to the cause, and relentless ambition to best bad actors.
As a result, it's always an interesting exercise to unpack claims of dominance in this market. Some are true (but come with asterisks), some are highly debatable, some are false, and others are flat-out hyperbole. Let's look at how one vendor positions their claim of being the best.
Subjective vs. Objective…vs. the Real World
Right out of the gate, we need to understand that many cloud claims rely on two dimensions: subjective (open to opinion) and objective (factual). However, let's not forget about what we call "real-world" claims – this is what directly impacts your business, and how you use the cloud to run it. Examples:
Objective claim: "81% of the Fortune 500"

Assuming this is correct in some capacity, there is no context to support it. 81% tried the product? Bought the product at one time? Have been using it for more than a year?

Is your company in the Fortune 500? If not, the message is "If it's good enough for them, it's good enough for you." See? Now it's become a subjective claim.

Do you have the resources/budget of a Fortune 500 company? If not, how does this help you?

Subjective claim: "We protect everything"

Everything means every single kind of data in existence, from every vendor. Which certainly encompasses every cloud workload.

In this case, the vendor making this claim actually does not backup certain workloads for Azure databases.

Are you in the Azure cloud? If so, how does that statement sit with you?
Which brings us to the real-world aspect. We know that 80% of all enterprises have a hybrid cloud strategy1…and once you are in the cloud, you're going to stay in the cloud. You may be multi-cloud, public cloud, or hybrid cloud, but make no mistake, you're invested. So why do broad claims like the above exist?
Because assurance is hard to come by in the real world.
And because trusting is easier to do than verifying.
14M M365 users? Ever wonder how many of those are using the free version of the app? It's a significant number – which means you're not being given the complete picture.
Fact: peace of mind means different things to different businesses. Different clouds, different workloads, different skill sets, different levels of security in place. They all come together to form your personal cloud strategy. And at the end of the day, what matters is that your data can be restored to its pre-attack/incident state and is 100% intact, regardless of where it resides or what workload(s) are being made whole again.
That's the claim that matters. That's the real-world cloud claim. Full stop.
At Commvault, we make assertions about how we stack up very, very seriously. Any claims we make are objective and rooted in 3rd-party validation, and of course, fact. There's no better way to be transparent, and we've been doing so for over 26 years. Our customers and partners rely on that to defend, secure, and protect their data, day in and day out.
Are you making decisions that impact your business based on claims that at best, are not applicable to you, and at worst, completely false?
"Just the Facts, Ma'am"
The concept of Data Protection has evolved. It's no longer sufficient to just provide backup – data protection solutions/services/platforms must now include features such as data security, analytics/insights, governance, compliance, data management, data mobility/migration, transformation, and of course, recovery. Many less capable vendors have been forced to approach this via acquisition partnerships/OEM, or via other more fragmented approaches with multiple tools.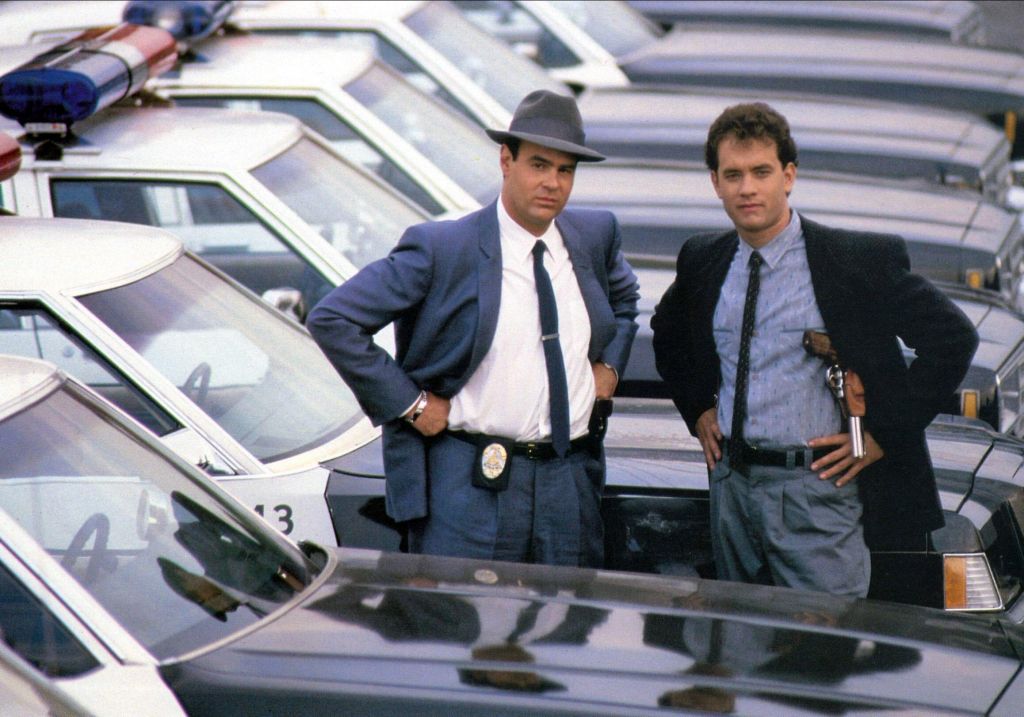 Commvault is different.
There is an extensive list of achievements in the data protection space pioneered by us as the first to deliver on them – and in some instances, still the only vendor to do so. Consider the following:
First to launch fully managed DPaaS offering supporting multiple clouds (Metallic®).
First to launch cloud air-gapping (Metallic® Recovery Reserve™).
First to enterprise data protection solution to support containers and Kubernetes (2017).
The only vendor with support for many cloud-native applications (AuroraDB, CosmosDB, OCI, more) that other vendors cannot protect.
The only vendor to support protecting all Azure PaaS databases.
Being #1 Means Cloud Security is Built-In–Not Bolted On
Many vendors overplay their support for immutability (either directly or via third parties) as sufficient data security, but if you don't know you even have corrupted data, how can you truly be "protected"?
Immutability is table stakes, but it's not enough. Without air-gapping, detection, and other layers of data security you end up with ransomware-infected immutable files. You need more than just immutability as part of your solution – things like:
Metallic® ThreatWiseTM cyber deception and early warning solution.
Support for the air gapping, – to include tape.
Granular "clean" recovery, ensuring ONLY the bad data is "purged," but the good data is still available.
No additional tools or third-party support required.
Cloud extension for immutability without the need for appliances.
No need to LOCK the entire backup copy when corrupted data is found – which means that good data is getting thrown out with the bad, which equals data loss.
Being #1 Means Reducing TCO (or "Show me the money")
Finally, let's cut through the marketecture and jargon/rhetoric around TCO used by some vendors to lay claim to that #1 positioning. Today, TCO is a close second to security in terms of what you need. So, while saying things like "1.1M average cost savings" is (again) highly subjective depending on your company size, consider what real TCO looks like in any given situation:
True SaaS means zero infrastructure to manage; a control plane in the cloud does not mean SaaS.
Deduplication saves data ingress/egress charges.
Compression means less data mobility and more savings.
The ability to scale your solution up AND down depending on need – not just scaling up if demand is reduced or workloads shift to other clouds/platforms.
Being #1 Means Complementing Cloud Native Capabilities
The cloud offers data resilience, which is important to ensure that your data and applications are always available, but does not protect you from data corruption, malware, or other related incidents – you end up with highly resilient "bad data." Data protection is critical for cloud native and SaaS-based applications.
And because being able to protect any application is the name of the data protection game, how does one claim to be #1 in modern data protection without that? Commvault offers best-in-class data protection for traditional, hybrid, cloud, modern, and containerized applications as part of a unified service and console – eliminating the need for multiple, overlapping tools. Offering the broadest spectrum of workload coverage in the industry, Commvault drives "hard cost savings for Microsoft customers" according to ESG. And the Gartner Magic Quadrant? A leader the last 11 years in a row. Add to that leader status for the most recent GigaOm Radar Hybrid Cloud Data Protection report, and you know you're in good hands.
Wrapping up, we're not here to debate our position on the data protection leaderboard, although we do think our case for sitting at the top is strong. The way our 100,000+ customers see it, with over 3.8EB having been moved to the cloud, Commvault is the global leader in hybrid cloud data protection. We've been doing this for 26 years, nearly all of it with our foundational partner Microsoft.
The TL; DR? Ask your vendor if your data is being secured, defended, and recovered with 100% efficiency, for the right workloads, in the right places, by the right vendor – both now AND in the future. You might be surprised by what you find.
Take a test drive of Commvault today https://www.commvault.com/request-demo
Reference
1. State of the Cloud Report, Flexera, 2022