Data Compliance
Make it easy to meet and maintain your regulatory obligations
Data Compliance Challenges
Data compliance is all about the need to conform to various regulations, policies, and guidelines.
Knowing the right thing to do; doing the right thing; proving you did the right thing.
Digital business has transformed the way we work, but it also presented a number of challenges that make data compliance harder. Data volumes have exploded, and the broad adoption of cloud and SaaS services has fragmented data across many locations and providers, exacerbating concerns about data sprawl and the impact of "dark data." At the same time, the compliance landscape is becoming much more complex with the introduction of many more global regulations and a rise in eDiscovery requests expected.
Suppose you don't have visibility and control over your data. In that case, you risk your organization becoming non-compliant to regulations, policies, and guidelines, resulting in costly fines and sanctions from compliance breaches.
Even worse, your organization could suffer a ransomware attack with sensitive data being leaked, resulting in costly legal recourse, and damage to your business viability.
Now more than ever, the focus is on your ability to use ESI to prove your compliance.
The regulators now have expectations that since the information is stored as data, it will be easier for you to prove your business is compliant and ethically doing business.
But IT and compliance budgets haven't magically been increased to deal with these challenges, and you have to do more with less.
Compliance breaches can cost up to 4% of an organization's global annual revenue for violations of the EU's General Data Protection Regulation (GDPR.)1
$14.82 million is the average cost for organizations that experience non-compliance problems.2
Data Privacy and Sensitive Data
Data privacy regulations such as GDPR and CCPA outline a set of obligations for collecting, managing, and using personal data, including personally identifiable information (PII). To comply with these data privacy regulations, it's important to know where personal data lies across your environment and to take action on it where necessary to avoid the loss of control that could result in fines, sanctions, and loss of revenue and reputation. Use the same risk assessment and remediation approaches to safeguard other sensitive data you wouldn't want shared outside your organization.
Regulatory Compliance
All organizations have to abide by regulations, policies, and guidelines.
These exist across any number of business activities, whether financial obligations, human resources, privacy, public safety, data management, environmental, copyright, and other guidelines. Compliance breaches could represent a significant threat to your organization if not handled correctly. Therefore, you need to rely upon a trustworthy collection of relevant electronically stored information (ESI) from your organization to support evidentiary needs for audits, investigations, legal matters, and disclosure of public records for public sector organizations.
Not all data is the same
Treating all data the same is an unproductive way to focus your efforts or resources that could cost you time and money.
Different vulnerabilities and threats exist for:
Business-critical data – data that an organization needs to continue daily business operations and is required for continued success. This could be proprietary code or transaction information.
Sensitive data – data that an organization would not want to be leaked. This most often relates to personal data, including personal identity information (PII), such as social security numbers, driver's license numbers, or bank account numbers.
But how do you know enough about your data to inform the risks, make decisions and take action?
Commvault® File Storage Optimization and Commvault® Data Governance can help to identify critical and sensitive data vulnerabilities across the live hybrid cloud environments and historical backup data silos. Then using these data insights, efficiently remediate these risks by removing, moving, or securing this exposed data to reduce the chances of costly breaches and ransomware attacks.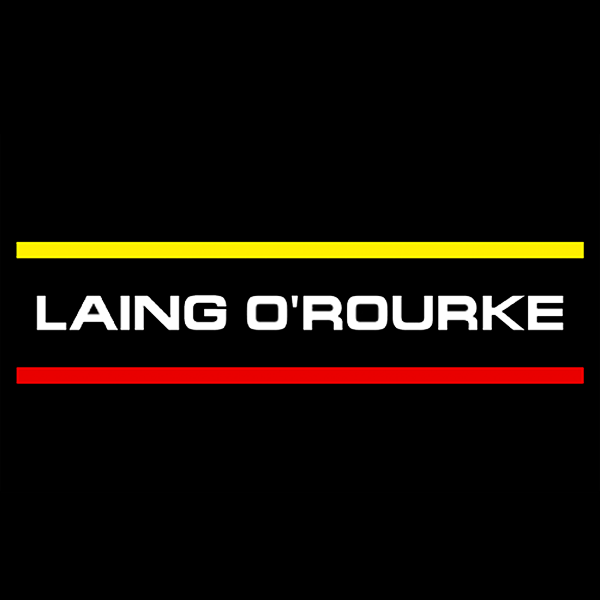 "With Commvault, it is possible to index and search data much quicker for our legal teams to make sure we are in compliance with GDPR."
-Paul Petty, Infrastructure Development Analyst, Laing O'Rourke
Prove that you are data compliant
Understand your data. Not all data is the same. Profile data across your entire data environment and classify based on sensitivity.
Fix issues when you find them. Rapidly remediate data risks based on business needs. Secure, move, delete or archive sensitive data to avoid data breaches.
Prove you addressed data compliance needs with historical actions taken, as shown by emails, documents, and audit trails. Support evidence gathering for eDiscovery and legal tasks for use by third parties.
How do you prove you are data compliant to those who need it?
Commvault® File Storage Optimization, Commvault® Data Governance, and Commvault® eDiscovery & Compliance allow you to gather a trusted set of evidence to support audits, investigations, and legal matters swiftly. This is achieved by providing reports and audit trails showing the relevant electronically stored information (ESI) has been secured or disposed of correctly.
How to scale your business with your data
Platform supports massive scale. Efficiently meet compliance needs as your business continues to grow. Automate the discovery of new data sources to streamline data profiling and risk management across your entire data environment.
Use policies to automate processes. Automate Information Lifecycle Management (ILM) policies reduce your information risk and costs by removing Redundant, Obsolete, and Trivial (ROT) data to lower costs and reduce the attack surface for ransomware attacks.
Collaborative decision-making between IT and the business. Streamline the process to remediate sensitive data risks with collaboration and shared decision-making between IT, security personnel, and data owners. Ensure that the correct data is secured or removed to avoid business disruptions and data leakage.
A single user interface, the Commvault Command Center™, for your combined data management and data compliance needs. Accelerate the collection of ESI for compliance and legal tasks without the need for a third-party tool.