Inclusion and Diversity
at Commvault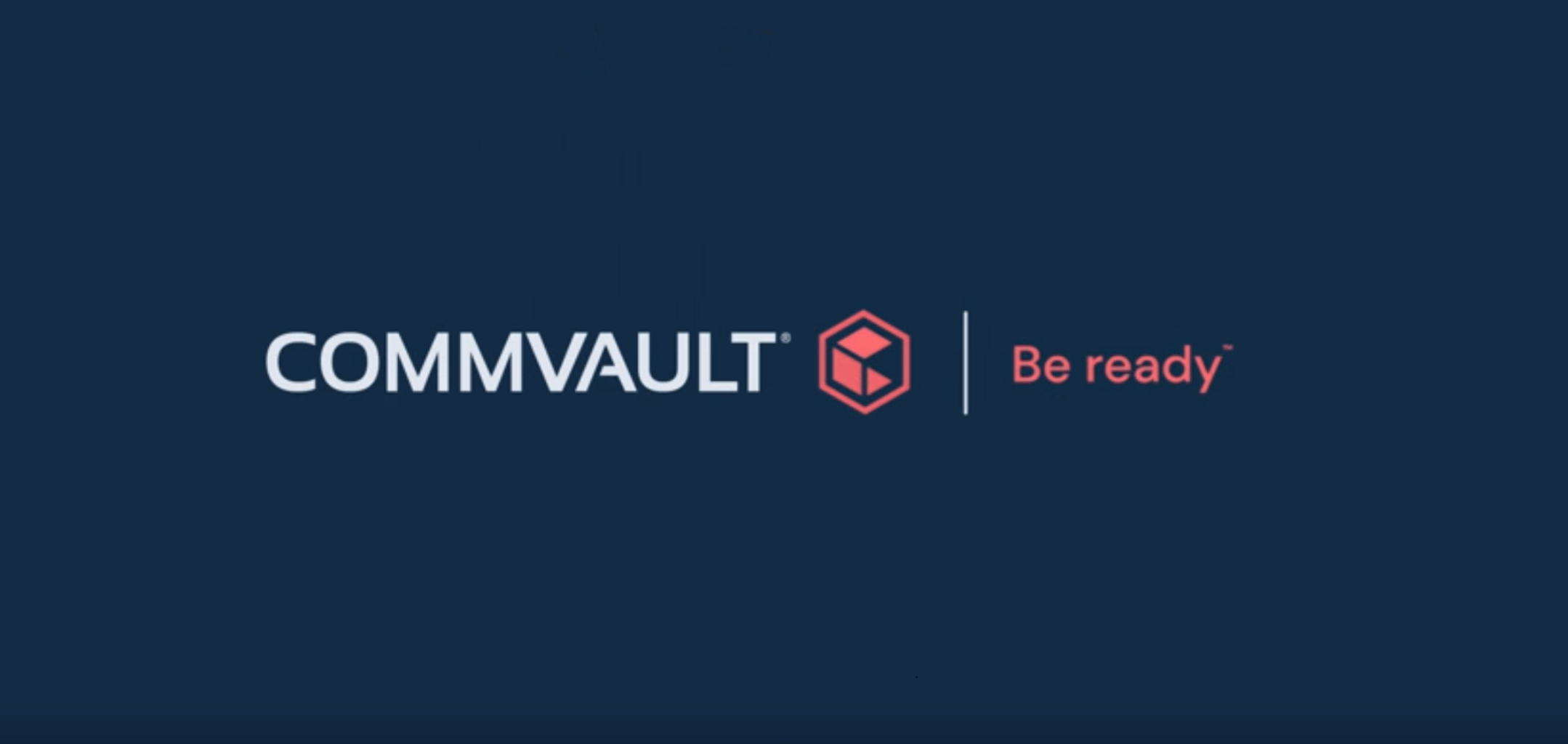 A message from CEO Sanjay Mirchandani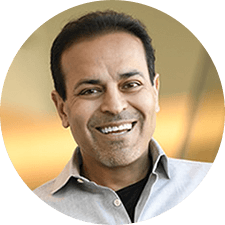 "At Commvault, we are committed to Inclusion and Diversity. Not just as responsible corporate citizens, but as individuals. It's in our values and in how we empower our team members to thrive and reach their full potential. We do this by fostering an environment that celebrates our differences and ensures we all feel included and supported. And, as CEO, I am committed to making impactful changes for our people, our customers, and our community."

Our I&D Approach
At Commvault, we believe that diversity is more than a program – it is a business imperative. In partnership with our leadership team, we not only drive the ability to be a best-in-class data management organization but uphold our value in the marketplace by leading as an employer of choice. Our commitment is driven and executed by a three-pronged approach to Diversity and Inclusion: Workplace Inclusion, Workforce Diversity and Personal Accountability.
To fortify our strategy, we continue to elevate our employee engagement efforts – which is the foundation of our approach. We have implemented an Employee Resource Group operating model and have established Four ERGs: CV WIT (Women in Technology), Multi-Culture, LGBTQ+ & Allies and VALOR (Veterans) to provide opportunity for cross-cultural learning, mentoring and relationship building across employees. We continue to be committed to our focus to secure the very best talent, with a concerted effort to expound on and build a truly inclusive and diverse pipeline of candidates. We are committed to providing a clear line of sight to career progression while investing in the development, creativity and aspirational needs of all employees.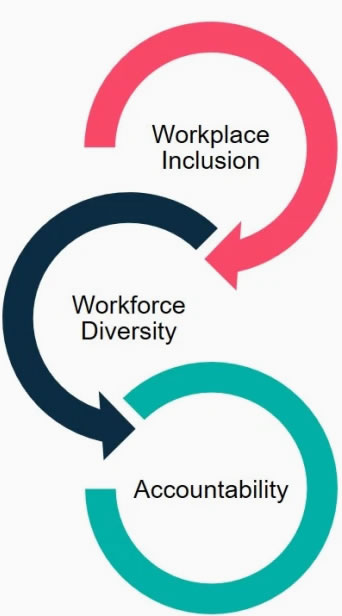 Employee Resource Groups
Commvault's Employee Resource Groups (ERGs) offer multiple points of entry for all employees to get involved, drive I & D initiatives and be allies for all dimensions of diversity. Our ERGs are voluntary, employee lead groups designed to foster an inclusive workplace by championing under represented groups like women, veterans, members of the LGBTQ+ community, as well as ethnically and racially diverse people. Our ERGs allow employees to feel more connected to Commvault by providing them the space to bring their unique personal attributes, be part of a community of collective thought leaders, and advocates for inclusion and diversity.
At Commvault, our ERGs are dynamic and passionate about driving lasting and impactful change. Our current ERGs include:
Women in Tech
Commvault's talented women make an impact at Commvault every day – building, selling, supporting and delivering our industry-leading solutions to market, while driving our company forward in who we are and how we operate.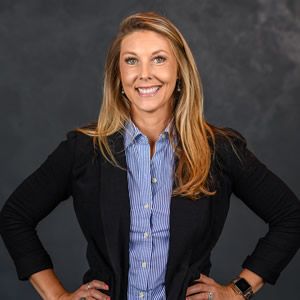 Kristin Martin
Jersey shore native, Kristin Martin, has been a true champion of customer success during her tenure here at Commvault. Driving the visibility and support of our women in tech through our WIT ERG has been a passion of hers since its inception, about 5 years ago. "It provides a platform to learn from colleagues both personally and professionally, while improving our ability to make an impact as women in the tech industry and generations to come." When away from her desk, she's often found with her French Bulldog and a camera in hand.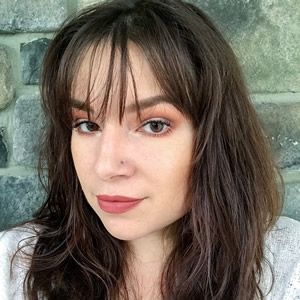 Juliana Cavanaugh
Juliana has been with Commvault for almost ten years, having joined the Customer Support team right after graduating with a degree in Information Technology. She's since moved from Customer Support to a role within Technical Enablement, focused on getting our various teams the information they need to succeed. She was drawn to CVWIT after being the only woman to graduate that year in her major, and she is excited to be working to boost the visibility of women in the tech space.
LGBTQ+ and Allies
We are an inclusive and dynamic group committed to creating a network for understanding and community for LGBTQ+ Vaulters and their Allies, regardless of their journey. Focused around a core belief in Dignity, our ERG aims to create a space for support, education, action and ensuring that all Vaulters know that they belong. We seek to accomplish our mission through hosting events, holding regular Open Forum conversations and serving as champions for the professional success and inclusion of LGBTQ+ people in the workplace.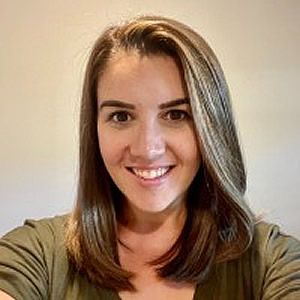 Courtney Glubo
Courtney Glubo is a Talent Acquisition Partner here at Commvault who has always been passionate about Diversity & Inclusion in both her professional and personal life. She is a proud mom and wife who was born and raised in NJ and was raised to believe in the power of unconditional love and acceptance. Courtney wants to do everything in her power to ensure that every individual is provided the opportunity be their best and most authentic selves in every aspect of their lives.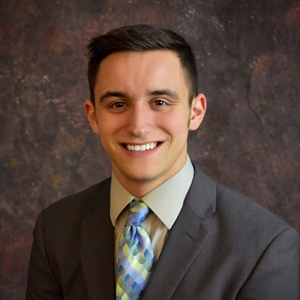 Andrew Skubisz
Andrew Skubisz is a co-leader and founding member of Commvault's LGBTQ+ & Allies employee resource group. Andrew works as a marketing coordinator supporting national events and campaigns within Commvault's Americas field marketing team. He was an active member of his alma mater Clarion University's Allies student organization, and he looks forward to leading this ERG within Commvault
Multi-Culture
The Commvault Multi-Culture ERG is committed to providing a space of refuge, celebration and reflection for Vaulters that hail from underrepresented racial backgrounds and allies at Commvault. We strive to bring awareness to the beauty, value and contributions of all racial and ethnic backgrounds.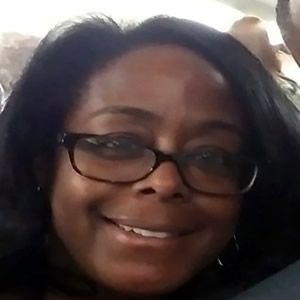 Lisa Critchlow
Lisa is a native Houstonian who throughout her life has demonstrated a strong commitment to community, culture, education and sisterhood. She is proud HBCU graduate of Southern University, where she obtained dual Bachelor of Science degrees in Computer Science and Electrical Engineering. Lisa has worked in leadership positions with Microsoft, HP and EMC Dell. These companies afforded her the opportunity to volunteer and actively participate in numerous community outreach initiatives, such as, Habitat for Humanity in Seattle, The United Way in Kings County, and the Susan G Komen Breast Care Foundation. She's an active member of Delta Sigma Theta Sorority, Inc. and The Links, Incorporated. Some of her favorite past times are traveling and reading.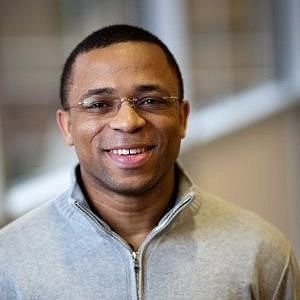 Emeka Iffih
Emeka Iffih has 15+ years of experience as a technologist and strategist. He enjoys working in the nexus of technology, strategy, and business. He leads strategic planning and corporate development at Commvault. Emeka is proud to be part of the inclusion & diversity team at Commvault and is a co-chair to our Multi-Culture ERG. Emeka is the father of four, an avid reader and podcast listener, and is nuts about soccer (or football to those outside the US).
VALOR Veterans
Commvault's veteran ERG (VALOR) is focused on bringing awareness to the value our veterans bring to the private and public sector. We aim to provide skillsets veterans will need to have a competitive edge in technology. We encourage a supportive work and life environment for veterans and their families.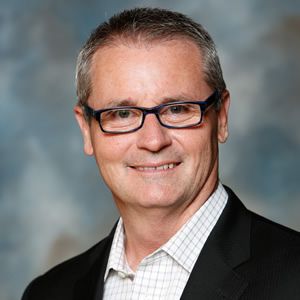 Steve Lowman
Steve brings more than 40 years of experience in the IT industry and over 30 years in the data management business. An Air Force veteran himself, Steve has been involved with VALOR (Veterans ERG) since June and currently has a son and son-in-law in the US Air Force. Outside the office Steve enjoys spending time in his new home in the Smoky Mountains with his wife Jill.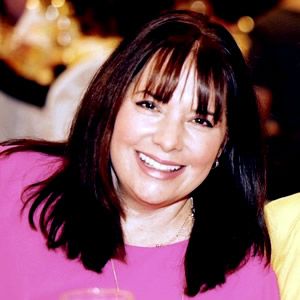 Michele Dellaventura
Michele Dellaventura is an HR professional with proven experience working in a variety of industries throughout her career. She partners with leaders and employees to create an environment for them to do their best work and reach their fullest potential. Inspired by her 101 year old WWII veteran grandfather, Michele joined the VALOR ERG and is an ally in supporting our Veterans.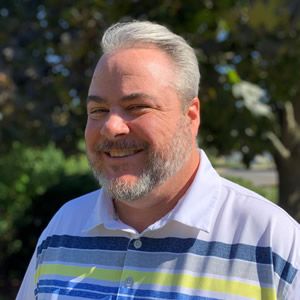 Daniel Brouwer
Daniel is a veteran of the United States Navy and has more than 25 years of experience in IT and data management. He helped found Commvault's Veteran ERG "VALOR" and continues to serve as a chair member. Outside of work, Dan is the proud father of four daughters and enjoys spending time at the Jersey Shore with his wife Renee.