Alliant Credit Union achieves data recovery 90% faster with Commvault
Financial services organization safeguards business continuity and increases efficiency with significantly faster and more reliable backups and recoveries
Challenge
Ensure member services are not disrupted by IT downtime
Reduce time and effort involved in managing backup and recovery
Improve recovery times at both disaster recovery sites
Improve confidence in the backup process
Solution
Commvault Complete™ Backup & Recovery protects 1.7 petabytes of data across primary, secondary, and disaster recovery datacenters, with 110 terabytes replicated using AUX copies between primary and secondary sites
Commvault HyperScale™ Appliance consolidates storage policies across the primary and secondary data centers with Commvault providing a single point of contact for support
Snapshot management and replication using Commvault IntelliSnap® software simplifies backups and accelerate recovery times
CommServe LiveSync eliminates manual processes and speeds up disaster recovery testing Commvault Professional Services aided implementation
Result
Experienced a 90% reduction in recovery times at the secondary site and 75% reduction in recovery times at the disaster recovery site
Decreased backup time from 30 hours to four hours using snapshots
Increased IT efficiency and saved costs through self-service access by letting teams manage their own backup schedules
Improved confidence in backup process with more reliable solution and significantly improved customer support
With Commvault, backups work, they're fast and we can recover data 90% faster. It's that simple.

— Julio Arevalo
Manager of Systems Engineering | Alliant Credit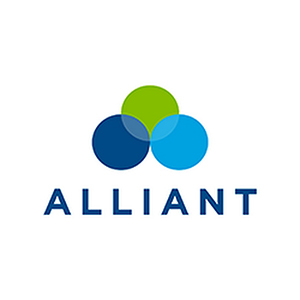 Putting member services first
Alliant Credit Union (Alliant) takes digitalization seriously. With just two physical branches and the majority of its services transacted online, it's truly a digital bank."
Alliant puts its members first, and that means providing top-notch online, mobile, and phone banking services," says Julio Arevalo, Manager of Systems Engineering at Alliant Credit. "We just can't risk services being disrupted by a failure – improving our RTO is top of the agenda."
With Commvault, the systems engineering team is so confident in its recovery capabilities it took up a bet with senior management on them – and won hardware (and lunch) for the department as a result.
"We've reduced our RTO from 36 hours to just four with Commvault. Our senior managers couldn't believe it!" confirms Marty Yurcheshen, Senior Systems Engineer at Alliant Credit. "Now instead of multiple vendors we just use Commvault software, which means we have one point of contact, and can stop worrying about backups to focus on delivering great services to our customers."
Comprehensive low-maintenance protection
Alliant is a not-for-profit financial cooperative with 450,000 members and 600-plus employees across the U.S. The company's eight-strong systems engineering team is responsible for protecting member and corporate data, but with Symantec NetBackup solution (now Veritas NetBackup), this took a lot of time and effort.
"We were experiencing almost weekly problems," says Arevalo. "Sometimes the solution worked, other times we had to fight to get it completed on time, or even completed at all."
This all changed when the organization rolled out Commvault Complete Backup & Recovery, and Commvault HyperScale™ Appliances. "We decided we wanted a single vendor solution for both hardware and software, so we started with a proof of concept to protect our SharePoint environment. We got Commvault Complete Backup & Recovery up and running in just four hours, and deploying two Commvault HyperScale Appliances took just one day! As well as speed of deployment and reliability, another key factor for us was the level of support Commvault offers – if we have an issue we know we'll receive rapid support right through to resolution," says Arevalo.
Commvault Professional Services assisted with the rollout, created supporting documents to transfer knowledge to Alliant's IT team and enhanced reports to help the organization get the most from its backup environment.
90%
reduction in recovery times using snapshots.
Achieved 90% faster recovery
Commvault manages more than 100 terabytes of data, which is set to increase to 200 terabytes when SQL backups are migrated over. Currently, Alliant replicates production system data from its primary to its secondary data center (in another physical location), and a subset to its disaster recovery site (in a third physical location).
Commvault Command Center™ simplifies management by providing central management of storage policies that can be set once and replicated to all three locations, replacing individual media agents at each location, with their own set of storage policies and limited replication capabilities.
"With Commvault HyperScale Appliances, we have added the benefit of integrated media agents which can see all of the storage, not just what they've been allocated, so if one goes down or has an issue we're not dead in the water," comments Yurcheshen.
By replacing the separate media agents, which required the monthly testing of any updates being deployed, with the integrated Commvault HyperScale Appliances, Commvault now handles the updates and testing.
The team have configured failover capabilities to copy its database every 15 minutes instead of once daily with just the tap of a button. It also enables faster restores and disaster recovery testing. "Data recovery used to take an hour, but with Commvault we can restore it in minutes — and all with point and click," says Arevalo. "It has eliminated a very tedious process."
Additionally, since the technology is so easy to use and eliminates manual processes, Alliant has provided self-service access to individual departments within IT, including database administrators, IS Ops and the InfoSec team, so that they can schedule their own backups and receive their own daily reports, massively reducing the time and effort required from systems engineering.
While it used to take 36 hours to restore a data center of 120 VMs, with Commvault software, Alliant can complete the task in just four hours. The backup window has also been reduced from 30 hours to four thanks to Commvault IntelliSnap® snapshot management software. "Backups aren't glamorous, but if you can't recover that's kind of a resume-generating event," comments Yurcheshen. "With Commvault, backups work, they're fast, and we can recover data 90% faster. It's that simple," concludes Arevalo.
The backup environment
Commvault Complete Backup & Recovery
Commvault HyperScale Appliances 3300, quantity two
Key assets protected
Microsoft SharePoint
Microsoft SQL servers
AIX file system
Virtual machines, 1,200 plus
Physical Machines (Windows and Linux)
Primary Storage – NetApp