FCM Travel deploys Commvault software to optimize data management and provide a safer, faster customer experience
Challenge
Securing more than 24 years worth of business-critical data, including 10-plus terabytes of customer data
Managing more than 1,100 (and growing) endpoints across multiple platforms
With increasing volumes of data, current approach of backup and recovery to physical media such as USBs proved to be inefficient and dated
Ineffective data replication across branches affected FCM Travel's disaster recovery plan
Solution
Commvault Complete™ Backup & Recovery, cloud and infrastructure management, retention and compliance
Result
Commvault's enterprise data management platform reduced data backup and restoration times by up to 70 percent, enhancing awareness and visibility of data storage and improving the ability to recover quickly and completely
Data from 1,100 devices shifted seamlessly from on-premises to the cloud and can be remotely protected and recovered if devices are lost, while adhering to Payment Card Industry Data Security Standard (PCI DSS) compliance standards
Retirement of inefficient, manual USB backup and recovery media frees up limited resources and resulted in a more agile infrastructure
Excellent and spontaneous offsite support team which provided timely solutions when required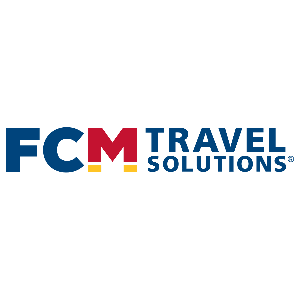 Industry
Recreation
Headquarters
Mumbai, India
Website
https://www.fcmtravel.com/en-in
Platform/file system

Microsoft Windows
Citrix Xen
Nutanix AHV
MAC Filesystem
Database
Applications
Hardware
IBM System x3650 M4 server
IBM System Storage DS3512
IBM TS350
Cloud


FCM Travel Solutions, the corporate travel arm of the Flight Centre Travel Group (FCTG), is one of the world's leading corporate travel management companies. Headquartered in Brisbane, Australia, FCM Travel Solutions was launched in 2004, and today operates a global network of more than 6,000 employees in more than 90 countries, including 14 branches across India. It is a well-respected travel partner of choice for large national, multinational and global corporations.
As a leading provider of corporate travel solutions, FCM India collects and stores an enormous amount of corporate global customer data from day-to-day operations and customer insights, which often contain an individual's sensitive and private information. Its database holds more than 24 years of data from more than 1,100 data sources, which generates more than 10 terabytes of business-critical data assets that allows it to understand its customers and meet its business and operational objectives.
Data is the heartbeat of our business, and it is critical for FCM India to provide customers with the excellent experience we are recognized for. With increasing use of data for customer insights, the right technology is integral in safeguarding these assets to take our business to new heights.

— Surender Arora, National Head – IT | FCM Travel Solutions India
Creating a personalized experience
Travel data remains one of FCM India's core client offering components, as it looks to provide its customers with a personalized experience. The collection and consolidation of this data involves two data streams – from live reservation data via FCM's Global Distribution System (GDS), and invoiced data capture from mid/back office systems. Data is then broken down and analyzed for internal reporting, client facing reporting and exporting to third-party providers.
"As a leading and trusted travel provider of corporate travel business solutions, we often deal with large amounts of data – including extremely sensitive information of our customers. Having worked with Commvault over the past three years, their backup and recovery solution has enabled us to reduce the risk of critical business information loss, while also cutting data backup and restoration times by 70 percent – all through one single platform," said Surender Arora, National Head of IT for FCM India.
Making data available and secure
As FCM India shifted its infrastructure from co-location to managed services, it sought an integrated solution that helps it manage its universe of data, especially with its transition into an information-driven business, where data is the lifeline of its core operations. It needed to protect its data from unforeseeable threats such as system failures and data lost from misplaced equipment, while simultaneously providing efficient service and excellent customer experience to its global network.
Disaster recovery is a key priority of FCM India's, given the importance placed on protecting its customer data and having an efficient turnaround to minimize disruption in times of crisis. Commvault's software solution provides FCM India with minimal hardware requirements for data center, desktop and laptop backup and recovery for its roaming, internal user and its data center machine. The software-defined nature of the technology helped to optimize administration: using only one platform for complete data backup and restoration control. The technology provided FCM India with added flexibility and cost savings, as Commvault's software was easily integrated with its existing infrastructure.
"Data is the heartbeat of our business and it is critical for FCM India to provide customers with the excellent experience we are recognized for," said Arora. "With increasing use of data for customer insights, the right technology is integral in safeguarding these assets to take our business to new heights."
Delivering business value through innovation and agility
The decision to use Commvault stemmed from a recommendation from FCM HQ in Australia, which also utilizes Commvault's data management platform. With an outstanding offsite support team providing timely solutions, FCM India has been able to resolve every instance of technical issues with minimal time wasted. Commvault's ability to meet compliance regulations also ensured that FCM India adheres to PCI DSS standards, providing additional value to the existing backup and recovery framework.
Arora added that the implementation of Commvault has allowed FCM India to efficiently utilize its resources, enabling additional capacity to focus on innovation and expansion of its business rather than having to focus on day-to-day operational issues, while providing peace of mind.
"The biggest headache nowadays for any CIOs or IT leaders, is to ensure the security of critical systems data," said Arora. "The adoption of Commvault has made our lives easier; we were able to achieve multi-level backups with one single solution. The risk of data loss was minimized, and that is the big relief for an IT leader."
With Commvault, FCM's top priority of excellent customer experience combined with the right resource management, customizable offerings through data analytics and friendly service continues to be achieved.
Commvault Distributed Storage helps consolidate backup storage silos
Your data protection, backup and recovery solution should cover the full range of data sources, file types, storage media and backup modes – from snapshots to streaming.