Commvault provides reliable, secure backup for data and critical systems for Fin IT
Challenge
Requirement for a secure and reliable data protection solution
Ability to manage high volume data in a secure and efficient manner
Solution
Commvault software for backup and recovery, including source-side deduplication, allowing significant reduction of the overall data footprint and snapshots for point in time recovery
Result
Complete reliability of the solution
Constant protection and continuous critical data management
Deduplication at source to reduce data volume, resulting in reduced storage costs
Comprehensive reporting for easier management
Scope to add on modules and feature functions at a future date
Ability to scale and meet the needs of the business across Gruppo Finanziaria Internazionale (the Group)
---
Fin IT is the organization responsible for information technology at Gruppo Finanziaria Internazionale. The Group currently employs 700 people and includes a banking group, called Banca Finint Gruppo Bancario. Fin IT delivers a wide range of IT services to all the companies and business units within the Group, ranging from Internet connectivity to VPN management for services that are outsourced to external companies, from helpdesk to software development and production – 70% of the software used within the Group has been developed by Fin IT.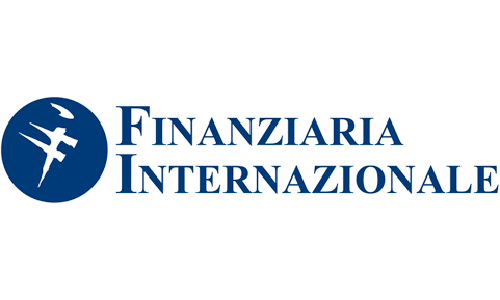 Industry
Financial Services
Headquarters
Conegliano TV, Italy
Website
Platforms and file systems
Databases
Microsoft SQL
PosgreSQL
MySQL
DB2
Criteria
Applications to backup
All file systems
All databases
Microsoft Exchange
Hardware
HP SANs and Servers
AS/400
Physical servers
Virtual servers
We can safely say that the Commvault platform met our high expectations … The main benefit we enjoy is the great reliability of the software, which gives us the confidence to find the data needed where we expect to find it. It can be seen as a trivial benefit, but it's definitely not in our business as it allows us to experience piece of mind knowing that the data that we create and transform on a daily basis, is continually protected and well managed.

— Gianni Donadel, President and CEO | Fin IT
---
High volumes and a wide variety of data to manage and protect
In the course of its daily activities, the Group generates a large amount of data, often sensitive, which must be managed and protected appropriately. The specific challenge for FIN IT is linked not only to the exponential growth but also to the large variety of the data to be protected, which is of different types and also located on different systems with different applications among them.
"The issues we have to face on a daily basis relate to email, to standard file systems, and most of all to databases," said Gianni Donadel, President and Managing Director of Fin IT. "We have four or five different databases, as the companies within the Group provide financial services for many sectors, and as such have different requirements."
In terms of infrastructure, Fin IT has four data centers serving the entire Group. Three of these data centers are in Italy, while the fourth is located abroad. Across the two main ones, a campus has been created, including 200 virtual servers, backed by a redundant, 60 TB area network storage. The Fin IT team comprises approximately 30 people.
Protecting and restoring data on a daily basis
Data protection plays a critical role in the Group's daily operations, not only from a disaster recovery perspective, but also on a continuous and recurring basis.
"The issues that we face are varied," explains Gianni Donadel. "In fact, almost every day we are asked to restore data back from days, weeks, months or years before. It can be due to specific needs of a single user, or due to accidental deletion, and we must be able to identify, recover and deliver the requested data to the user."
Fin IT's previous backup solution was not meeting the needs of the Group's IT team. Too many manual controls were required and the requested maintenance level was too high especially as reliability was often unsatisfactory. For these reasons, and considering the ongoing business growth of the Group and related data, a replacement software selection process was initiated.
Fin IT researched the market in conjunction with experts and colleagues and Commvault was initially identified due to its leadership role in the backup and recovery space. Following a full evaluation, Commvault was selected. Deployment of Commvault software was run by FIN IT's internal staff in conjunction with Commvault's Professional Services, with an immediate positive outcome.
Peace of mind and reliability
Currently the volume of data backed up daily is about 15 TB. The platform enables Commvault to differentiate backup frequencies depending on the criticality of the data processed; it can switch from a daily basis to an hourly basis, and at the same time allows the ability to launch a backup on demand. Compared to the past, Commvault creates many more recovery points, resulting in a quicker recovery time, which provides piece of mind for the operations team, who currently know their data is always up to date.
"We can easily say that Commvault software has fully met our expectations, which were actually quite high," said Gianni Donadel. "The main benefit we enjoy is the great reliability of the software, which gives us the confidence to find the data needed where we expect to find it. It can be seen as a trivial benefit, but it's definitely not in our business as it allows us to experience piece of mind knowing that the data we create and transform on a daily basis is continually protected and well managed. Every morning, the backup execution report that we run showcases all boxes in green, to testify the successful completion of all the different jobs."
Further benefits experienced by Fin IT thanks to Commvault software include source-side deduplication, allowing significant reduction of the overall data footprint; automated and customized reporting, enabling them to consistently receive the required information in the way and the format desired by users; and immediate alerts in case a job doesn't get fully completed.
Future adoption
Additional functionality from the Commvault software platform is currently being examined for potential future adoption. In particular, Fin IT is planning to use email archive and content indexing which, given the strong integration with backup jobs, allows a particularly precise and quick search.
Enterprise backup solutions
Data protection is a dynamic challenge with ever-changing needs. It's time to get one step ahead and leave reactive plans in the dust.