Case Study: Laing O'Rourke
Building cities in the cloud
Challenge
Critical data was dispersed across 150 locations with local rather than centralised management of backups, Disaster Recovery (DR) or data retention
Heavy reliance on tape with associated high cost of tape management
Rapid data growth with long-term retention requirements driven by regulation
External forces of the cloud, GDPR and ransomware putting pressure on IT
Mobile workforce data vulnerable to ransomware attacks
Solution
The Commvault Data Platform for backup and recovery, infrastructure management, data retention and compliance
Centralised management of the entire backup estate within European hub
Tapeless backups for all sites with offsite storage in the public cloud
Commvault endpoint management to protect mobile data, and mitigate risks posed by ransomware and GDPR
Commvault data management for Office365, for simplified migration and protection
Result
Accelerated adoption of public cloud, PaaS and hyper-converged infrastructure
Centralised backup of all locations and near unlimited storage for long-term archives
Single management platform for entire data estate, including data centres, remote sites, cloud and endpoints
Automated DR processes to Microsoft Azure, ensuring mission-critical data and applications are always available
Reduced operational costs and management time for the IT team
Fully protected and secured mobile workforce
Commvault have become a trusted partner for data management, including preparing for GDPR and protecting against ransomware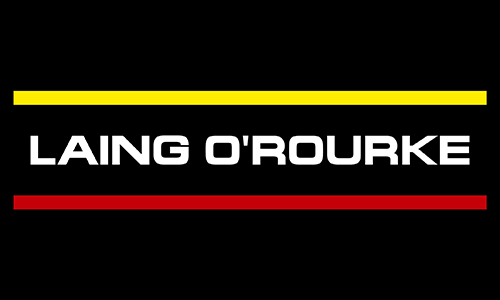 Industry
Construction and Engineering
Headquarters
Crossways Dartford Kent, UK
URL
Platform/File system
Windows
Hyper-V
VMware
Acropolis
Databases
Applications
Exchange
SharePoint
Office 365
Cloud
Compute
Laing O'Rourke – changing the skyline of cities worldwide
A leading construction and engineering enterprise, Laing O'Rourke brings innovation and excellence to the sector through its digital and offsite manufacturing approach. It is an international organisation with operations in the UK, Australia, Canada, UAE and Hong Kong. Its project portfolio in the UK boasts projects such as London's Heathrow Terminals 2 and 5, Crossrail stations and is currently on site delivering the main civils package for Hinkley Point C new nuclear. The company currently has a portfolio of 50 live construction projects across the UK and is headquartered in Dartford, Kent with a number of regional offices and manufacturing hubs throughout the country.
The company's IT infrastructure consists of three data centres, which are 85% virtualised using VMware's vSphere and Microsoft's Hyper-V platforms. It has 350TB of active data, various application data sets including Exchange, databases and web apps and large unstructured file data.
In a business with a portfolio of 50 live UK construction projects and 15,000 employees globally, as well as multiple manufacturing sites and corporate functions, our data growth is only going in one direction and Commvault has proven itself to be a knowledgeable and valuable partner as we transform to an ever more complex hybrid IT setting.

— Gareth Burton CIO Europe | Laing O'Rourke
In search of a robust and scalable solution
Previously, Laing O'Rourke's data centres were being backed up using multiple systems with varying degrees of success. Management was a laborious task, as individuals had to be present at each remote site to manage tape backups on a constant basis, which frequently took too long, often dragging into the next morning and eating into working hours.
To try and overcome these problems, the company explored moving to a cloud-hosted, scalable platform that would encompass all of its data backup and archive needs and provide:
A scalable solution to accommodate current and future data sets with required retention periods
A centralised view of data management and protection
Continued access to archived data for users
A partner who could enable Laing O'Rourke's vision to transform its data management strategy
Laing O'Rourke had started using cloud backup, but was concerned about the management implications of expanding those services.
Data management for the future
Traditionally, Laing O'Rourke had to manage the physical transportation and archiving of data from more than 90 remote locations back to its centralised data centres. The data then had to be stored and be accessible for a period of time before finally being archived. The process was outdated, laborious, prone to delays, inefficient and vulnerable to human error and oversight.
"After searching for a backup platform with a more robust management environment, Commvault quickly set itself apart as a provider that could deliver our requirements," said Paul Petty, Infrastructure Development Lead at Laing O'Rourke.
By implementing Commvault, Laing O'Rourke was able to move to a tapeless backup system that seamlessly replicated data and applications from the onsite locations to a Microsoft Azure public cloud infrastructure. This new software removed the time needed for the process and dramatically increased the reliability of the backups.
"Introducing the tapeless backup system was a huge time saver," added Petty. "Before it would have taken anything between 10 to 11 hours to complete a daily backup, with Commvault it can be done in a fraction of the time. This means that time otherwise taken up doing backup has been used to improve the business as a whole, such as helping the development team, building applications and helping the project teams in general."
By implementing Commvault and eliminating the need for tape backup, Laing O'Rourke had laid the foundation for a wider strategy to move backup to the cloud.
Embracing the cloud
While Laing O'Rourke opted for Commvault to address one challenge, it has found that the solution is equipped to handle many others, providing a strong foundation for Laing O'Rourke's data strategy for years to come. This ability to introduce new technology allowed Laing O'Rourke to work with Nutanix to become an early adopter of hyper-converged infrastructure.
This architecture model suits Laing O'Rourke's business model, but is also easily integrated into the overall data management plan as Commvault enables workloads running on Nutanix to be efficiently protected in the cloud.
Commvault software is cloud native and has helped Laing O'Rourke to operate a "cloud-first" model, by developing new cloud based solutions to address key business needs, using the agility and scale of cloud services such as O365. Being able to ensure all data is secured, whilst not falling back into point backup solutions, is an essential part of its cloud-first strategy.
By choosing to use Commvault as its data management platform, Laing O'Rourke has been able to extend on-premises data management practices to the cloud and ensure common policies and management are in use across its entire data landscape.
Combating ransomware
With a highly mobile workforce spread across so many locations and an increase in the amount of sensitive data held by the organisation, endpoint protection is a significant issue for Laing O'Rourke, especially with the emerging threat of ransomware. Endpoint backup provided by Commvault has helped to address this concern.
Complying with GDPR
Additionally, as the legislation around data protection and management continued to evolve, particularly as GDPR became law in 2018, Commvault was helping the company to prepare for the legal requirements.
"GDPR is a big challenge, as we need to know where our data is at all times. Implementing Commvault has given us tighter control over our data, an understanding of where our data is and whether it complies with GDPR. This is becoming more important as the amount of sensitive data the company is holding increases," said Petty. "With Commvault, it is possible to index and search data much quicker for our legal teams to make sure we are in compliance with GDPR."
Full data management in a single console
From a management point of view, Laing O'Rourke no longer has to use a number of different services to get a view of its estate because Commvault provides insight into everything through a single console.
"Implementation was straightforward and painless; it required very little training for the IT team and the GUI is easy to use," stated Petty. "We only have one manager to check everything and dip in and out when necessary. Most of it is automated, as VMs and provisions get automatically backed up to the cloud, so very little administration has to be done."
Working with Commvault has enabled Laing O'Rourke to tackle its immediate data management challenges and prepare for what the future holds from a management, protection, compliance and innovation stand point.
"At Laing O'Rourke we are ramping up our digital transformation activities and have adopted a cloud-first strategy to aggressively leverage public cloud services. Where we have chosen to stay on-premises, we are consolidating data centres, introducing hyper-converged private cloud and improving data availability and business resilience across the board.
"The need to move and protect workloads across our hybrid systems, and to introduce data cost management processes meant a data management platform, rather than point products, made sense to manage our large and geographically dispersed data landscape. It was essential that our enterprise cloud strategy included plans for protecting, securing and managing cloud data as well as our on-premises datasets as they are moved, managed and used for business gain.
"Increasing regulation and cyber security requirements brings another focus to our data management practices. Our data growth is only going in one direction and Commvault has proven itself to be a knowledgeable and valuable partner as we transform to an ever more complex hybrid IT setting," said Gareth Burton, CIO Europe, Laing O'Rourke.