Spectrum enriches viewing experience for 28 million customers with Commvault
Faster replication of content across 7 locations helps media company
meet peaks in demand
Challenges
Safeguard customer experience by ensuring content is always available
Support the move to an on-demand streaming model and the implementation of a new content delivery network
Find a cost-effective way to push large volumes of content to regional sites in a tight timeframe
Overcome issues with bandwidth constraints that could impact performance
Solutions
Commvault ContinuousDataReplicator (CDR) provides tiered replication of 30 terabytes across seven locations
Hitachi Virtual Storage Platform G800
Result
Optimizes resource utilization
Safeguards customer viewing experience by ensuring new content can be added on a daily basis
Enables popular content to be replicated between sites in rapid time frame to meet peaks in demand
Boosts reputation and competitive advantage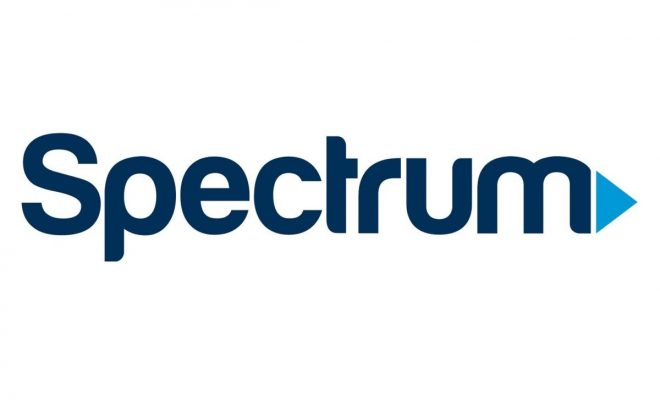 Industry
Media
Headquarters
Stamford, Conn.

Website
In numbers
98,000 employees
28 million customers
41 states in the U.S.
Data replication solution
Commvault ContinuousDataReplicator (CDR)
Hitachi Virtual Storage Platform G800
Delivering on-demand entertainment
To maintain its position as one of America's fastest-growing TV, Internet and voice companies, Spectrum needs to deliver large volumes of video-on-demand content to thousands of customers every day.
With Commvault, the company can overcome network bandwidth limitations and ensure the right content is in the right place at the right time.
"Commvault allows us to take a tiered approach to replicating content to our regional sites, which ensures we can meet customer demand for popular content," explains Justin Slaughter, Principal Engineer at Spectrum.
Spectrum has built a dedicated content delivery network to support the video-on-demand streaming service it offers to customers. It uses the network to deliver videos to customers in five-megabyte chunks from seven regional sites. Spectrum uses advanced analytics to anticipate which movies and programs will be the most viewed during the next 24 hours, and replicates that content to regional sites from its Denver data center. When a program or movie is trending, it can attract up to 90% of viewers.
"With Commvault, we can deliver high-performance services to our customers during peak viewing hours and update our content daily to give viewers maximum choice," says Slaughter.
Commvault helps us deliver a great customer experience and maintain our reputation in the market.

–Justin Slaughter, Principal Engineer | Spectrum
Replicating content across multiple sites every day
Spectrum is committed to providing superior products and great service to more than 28 million customers across 41 states. It originally delivered customer content through live streaming, later moving to a video on-demand model.
"We very quickly learned that customers wanted greater flexibility when viewing content," says Slaughter. "When we started to provide video-on-demand, delivering content to customers killed the then-current CDN.
"To avoid network latency issues and safeguard the customer experience, we wanted to replace our decentralized model for pushing content to our local sites with a more efficient approach."
A centralized "hub and spoke" replication model would allow Spectrum to push large volumes of content out from a central location to local sites in a short time frame. Rapid and continuous replication coupled with large volumes of storage is essential to this approach.
Spectrum's storage provider, Hitachi, recommended Commvault to fulfill the local replication requirements. Over three months, Commvault's professional services team worked closely with Spectrum to design and implement a high-speed replication solution to meet the media company's complex requirements.
4 hours
to replicate 30 terabytes of content to seven locations across the U.S.
The resulting bespoke high-speed replicator based on Commvault CDR allows Spectrum to take a tiered approach to replicating 30 terabytes of content to seven local locations across the U.S.
"The performance of Commvault CDR, and the commitment and agility of Commvault's engineering team is amazing," says Slaughter. "We can deliver large volumes of content reliably within our targeted four-hour time frame."
Greater efficiency for a lower cost
The speed, efficiency and reliability of the Commvault solution helps Spectrum optimize resource utilization. As content is pushed closer to the customers, a higher efficiency is achieved at the edge, which results in a reduction of upstream demands on resource and infrastructure.
"Commvault drives efficiencies through the whole platform," adds Slaughter. "The replication rates are amazing."
With Commvault, Spectrum can deliver the best quality service by avoiding any latency in delivery even during exceptional peaks in viewing. For example, releasing new episodes of a hit series on a Sunday night results in spiked demand on Monday.
"With content replicated to local sites, customers can enjoy a great viewing experience and watch their favorite shows when and where they want," says Slaughter. "Commvault helps us deliver a great customer experience and maintain our reputation in the market."
Commvault Complete™ Backup u0026amp; Recovery
A single, powerful solution for data protection – wherever your data lives.