TiVo safeguards audience innovations with Commvault and Eagle Technologies™
Entertainment technology pioneer boosts business continuity and customer service levels by modernizing backup and recovery
Challenge
Reduce complexity and uncertainty associated with tape-based backups
Improve backup success rate and data restore time
Replace multiple point products and legacy solutions that are no longer supported
Meet internal customer service level agreements for backups
Cope with shrinking IT resources
Solution
Consolidate on a single Commvault backup and recovery solution across the entire environment
Partner with Eagle throughout the migration and to provide Level 1 Eagle Watch support on an ongoing basis
Result
Phase 1 project goals achieved two months earlier than expected
Deduplication has improved storage efficiency, reducing backup volumes by 28% and enabling protection of 30% more data than originally anticipated
Improved business continuity by increasing backup success to 97% and restore times by 60% based on TiVo in-house testing
Relieved IT resource constraints and reduced turnover by providing self-service access to departments to perform their own restores
Increased ability to meet compliance requirements with successful SOX audit results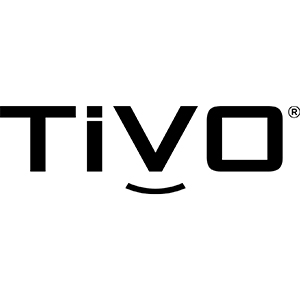 Industry
Technology
Headquarters
San Jose, Calif.
Website
In numbers
1,700 employees
10 locations
Key assets protected
Microsoft Windows and SQL
Linux
SAP
Oracle
The backup environment
Commvault Complete™ Backup & Recovery
1.5 petabytes of data
5,500 virtual machines
500 physical servers
Eagle Level 1 Eagle Watch Supports
---
Escape the backup rollercoaster
Rollercoasters are great when you can get off and take a breather. But for the IT team at TiVo, life had become one continuous nerve-wracking ride. "Every day there was a 50% chance that a backup would fail, which was extremely frustrating for our already over-stretched IT staff," explains Barry Hubbard, Senior Director of Infrastructure at TiVo.
All that changed in early 2018 when TiVo transformed its data management approach with Commvault and trusted integration partner Eagle Technologies.
"Our backup success rate is now at 97% and improving all the time as we refine our processes," says Hubbard. "Commvault has been life-changing for the team; we now have consistent, reliable and secure backups."
From minefield to modernized data management
TiVo's technological innovations, ground-breaking designs and audience insights create the ultimate entertainment experience for millions of people around the world. To stay ahead of the competition, TiVo needs to keep innovating and improving.
"To deliver a great experience to our customers and their audiences, we need to ensure the systems that underpin our business are protected against data loss and outages," says Hubbard.
TiVo was largely dependent on tape-based backups to protect its systems, which are housed in multiple data centers around the world. This made retrieving data time-consuming and unreliable. "We were using legacy backup solutions that offered restricted recovery and deduplication options," adds Hubbard.
With Commvault, TiVo has been able to overcome these challenges by modernizing its data management capabilities. "Life before Commvault was a minefield – you never knew when you might come across a major issue," says Hubbard.
TiVo selected Commvault after completing a number of workshops and assessments with partner Eagle.
"Eagle conducted an in-depth discovery exercise to help determine the licenses and hardware configurations we needed," explains Hubbard.
With assistance from Commvault and Eagle, TiVo achieved its phase one goals two months early.
"Commvault and Eagle were collaborative and flexible," says Hubbard. "A year on from deployment, Eagle still provides level one support, which combined with the Commvault solution gives great peace of mind and cost savings."
60%
faster data restore times.
Deliver a better user experience with greater availability
The Commvault solution protects 1.5 petabytes of critical business data spread across Microsoft Windows and SQL, Oracle and SAP systems. Its deduplication capabilities have reduced the volume of backups by 28% data restore times have increased by 60% during in-house tests. The storage efficiency and performance of Commvault means that TiVo can protect 30% more data than initially expected and meet its Sarbanes-Oxley obligations for data protection.
With a single solution, TiVo has greater visibility across its environment, which means it can identify and recover from issues faster. The company has also been able to increase efficiency by providing internal stakeholders with self-service capabilities so they can manage their own restores.
More reliable and rapid data recovery ensures TiVo can safeguard innovation and customer services in the event of an IT incident, as Hubbard confirms: "Data protection is no longer a minefield. With Commvault, we've improved business continuity and service levels so we can focus on innovating and meeting our customers' needs."
Commvault Complete Backup and Recovery
A single, powerful solution for data protection – wherever your data lives.