Yantai Shinho improves RPO by 84% and cuts storage costs with AWS and Commvault
Chinese condiment manufacturer enhances reliability of backup and
recovery and supports data growth while improving operational efficiency
Challenge
Ever-increasing data volume causing missed backup windows
Lack of centralized control of data backups across multiple platforms, including SAP, VMware, SQL Server, Microsoft Exchange and AWS
Strengthened compliance requirements on RTO and RPO for critical systems
Result
RTO for critical systems reduced from 8 to 2 hours and RPO from 12 to 2 hours
Completed backup for core databases within 30 minutes
Reduced storage costs with full backup volume for each TB compressed to approximately 100 GB by global deduplication
Freed up IT staff to focus on more strategic projects
Supported future data analysis by enabling keyword searching of full document contents
With AWS and Commvault, we have achieved significant cost savings: from cutting down on maintenance personnel and datacenter expenses for local storage to reducing data volumes.

— Jundong Xia, Senior Manager of IT Platform
Management | Yantai Shinho Food Co., Ltd.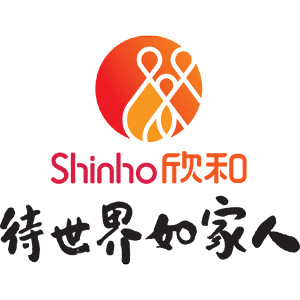 Industry
Manufacturing
Headquarters
Yantai, China
Website
In numbers
Operating since 1992
Products enjoyed by 40 million families worldwide
More than 5,000 employees
200 TB-plus data across SAP, Oracle and AWS Cloud
Key assets protected
SAP applications
Oracle database
Active Directory
Microsoft Exchange
Microsoft SQL Server
VMware virtual machines
The backup environment
Commvault Complete Backup & Recovery
Commvault Activate
Amazon S3
---
Improving productivity and service levels with automated backup
Since its establishment in 1992, Yantai Shinho has grown from making a single premium soy sauce to 13 popular condiments. Though its range has expanded, Shinho's core beliefs have endured: treating consumers as family, promoting new farming methods and sound food consumption, tackling food waste and soil deterioration, and sharing information to help more people eat well.
Yantai Shinho has adopted a wide range of applications and IT platforms to achieve its vision, including a variety of databases to support hundreds of terabytes of data. As its product lines grew the volume of data generated grew too, making it unfeasible for system engineers to manually manage backups for each database. "Backing up more than 200-plus terabytes of data across different regional data centers and Amazon Web Services (AWS) represented a major challenge, especially with increasingly limited backup and recovery windows due to business growth," says Jundong Xia, Yantai Shinho Senior Manager of IT Platform Management. "After deploying Commvault Complete Backup & Recovery, we reduced RTO by 75% and RPO by 84%, and achieved verification of all backup copies in minutes instead of hours."
These improvements helped Yantai Shinho raise service levels for both internal systems and various supply chain cloud applications provided for its production, wholesaling, and retailing partners. Commvault also freed system engineers from time-consuming tasks, such as writing scripts and manually managing backups of each system. Yantai Shinho manages the entire backup and verification process with its synthetic full backup function and generates intuitive reports, so IT staff can focus on more valuable activities.
75%
reduction in RTO, from 8 to 2 hours – and an 84% reduction in RPO, from 12 to 2 hours.
---
Enhancing disaster recovery and compliance while reducing storage costs
In addition to automation and fast-tracking backup and recovery processes, Yantai Shinho also replaced on-premises data storage by using Amazon S3 with Commvault. The company has implemented hundreds of data protection and recovery agents, which allow it to backup local system data as well as a custom database hosted on AWS.
"By migrating backup data to Commvault and leveraging the redundancy capabilities of Amazon S3, we have enhanced data protection compliance, disaster recovery capabilities and real-time availability, especially for critical applications such as SAP."
Commvault constantly monitors and releases disk space by deleting outdated data, relieving system engineers from having to monitor disk space manually and reducing the risk of downtime due to insufficient archiving space.
"With AWS and Commvault, we have achieved significant cost savings: from cutting down on maintenance personnel and datacenter expenses for local storage to reducing data volumes," says Xia. "With deduplication, we only need to store incremental data even for a full backup, which reduces capacity requirements."
For example, the backup file for a system with a data volume of 2.37 TB only requires 300 GB of storage.
Exploring potential opportunities with search in mind
To support better analysis, Yantai Shinho deployed Commvault Activate to perform keyword searches and content analysis of more than 30 million files. This enabled the company to maximize the value of its data and support business growth.
Although Yantai Shinho currently uses these functions primarily for archiving and indexing, it is exploring further opportunities to utilize its abundant data assets. This determination to explore new possibilities aligns with its decision to adopt Commvault software.
"Our number one reason for selecting Commvault is that it actively embraces the latest technologies, such as cloud, making it easy to structure, implement and scale," Xia says. "Commvault also ensures any important files can be restored after making major changes to the systems. Now we can reliably roll back to any backup copies created prior to new function release, which was not guaranteed with our previous backup solution."