Southern Institute of Technology gains rigor and reliability in data management with Commvault
Challenge
Southern Institute of Technology (SIT) was experiencing limitations with its existing backup tool and needed a more holistic data management solution that would reduce risk, but also future proof the enterprise as its data management requirements inevitably expand
There was little visibility of the enterprise data assets, and management of backups was blowing out unacceptably both in terms of the time taken and the impact on SIT technicians
SIT were mindful that its current solution was reaching a stage that the data sources were becoming disparate with a possibility of data loss and ineffective response to a systems outage
It wanted to rely less on tapes and increase its use of disk for backups as well as introduce a replication and DR strategy
Solution
Commvault Data Protection, VM management, deduplication, Archiving and Search.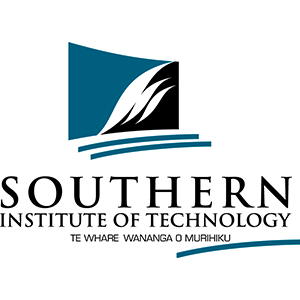 Industry
Higher education

Headquarters
New Zealand
URL
Platform/File system
Database
Applications
Microsoft Exchange, SharePoint, Active Directory
Result
Enterprise risk has been reduced thanks to an improved and tested business continuity platform and strategy
Time investment by SIT technicians to manage data protection has been reduced from half a day to just minutes; backup times that could previously stretch overnight and into the next day have been reduced significantly.
The previous challenge with data sources becoming disparate, and potential loss of data has now been addressed thanks to improved visibility of data assets and assured data management and protection
It has increased its use of disk in backups, relying less on tapes and now have a replicated copy of its backup and archive data in Christchurch
Rapid growth drives data demand
The Southern Institute of Technology, with its main operations in Invercargill – the southernmost city in New Zealand – is today home to nearly 12,500 students spread across four campuses.
Growth has been rapid following the introduction of a "zero fees" regime in 2001. Intent on kick-starting the Invercargill economy by attracting people to the area, local businesses backed the scheme in the hope it would boost the population and economic health of the region.
The initiative worked spectacularly well, generated a massive spike in student numbers (in one year alone enrollments leapt 46%), quickly became self-sustaining and by 2010 the initiative was estimated to be contributing $NZ210 million to the regional economy.
Since then, SIT has been on a steep growth trajectory, which has also impacted the institution's technology infrastructure. Nick Elder, ITS manager for SIT, explains that the data under management at the institution has soared in recent years, growing by 10 terabytes year on year.
A decision to move student emails and the Blackboard learning management system to the cloud has helped rein in the pace of data growth. Even so Elder still has about 46 terabytes of business critical data in his care, comprising SIT's teaching material, student assessment files, applications, management systems, email and file servers – including information on SQL, Exchange, Active Directory and Sharepoint. It also has 98% of its servers virtualised with VMware.
According to Elder, the organisation was looking for ways to improve the reliability of its data protection operations, including improving the business confidence that when information was needed to be recovered, it would be available.
"It's critical for our staff to have data available and retrievable when needed. Information loss is not an option as it can mean increased time investment by staff and loss of revenue," he says.
For the last 12 years SIT has been supported by Spark Digital who provide the institution with a range of IT services and skills. Together Spark and SIT looked at how to address the challenges they were experiencing by investing in additional storage and looking at more comprehensive data management software.
At the time using the previous solution, the team at Spark Digital looked at alternatives on the market that would deliver a more holistic solution to meet SIT's business objectives. This led the team to Commvault, which was not only on par with cost but provided SIT with unprecedented visibility on the status of its data, peace of mind about the protection of their information, and reduced enterprise risk through an overhauled business continuity and recovery capability.
Solution meets SIT challenges
While SIT is based in Invercargill, it also has campuses in Queenstown, Gore and Christchurch. The Commvault solution is used to protect and manage data across the four campuses.
SIT uses Commvault to back up all data daily, maintaining a local copy of all protected data for 30 days in Invercargill. The solution's IntelliSnap capabilities enable SIT to take hourly onsite array snapshots of VMware workloads and allow for a 15-minute RPO of selected SQL databases. Commvault ensures VMs are easily available to restore, as well as deliver full backups with source-side deduplication to minimise the amount of data to be managed in the data protection operations. Backup and archive data is replicated from Queenstown to Invercargill and then Christchurch, which provides failover processing in the event of a systems failure at the main Invercargill campus.
Commvault also manages archiving to tape stored in Queenstown. Instead of taking a whole night, and sometimes part of the next day to finalise backups using the previous platform, with Commvault this is now completed in a much shorter and more manageable window says Elder.
Additionally IT resources have been freed up.
"Beforehand, we had an engineer who would spend half a day managing backups every day – now it's at most 20 minutes a day and we have a lot more confidence in our data management strategy," says Elder.
SIT routinely tests its ability to recover information on demand, and has also developed a more comprehensive disaster recovery and business continuity strategy. In addition to reducing enterprise risk, Commvault has also facilitated more granular control of SIT's data and information assets.
Elder says that as a teaching institution, staff have amassed considerable volumes of teaching material that they are keen to maintain. However, Commvault provides a window into enterprise data usage and it became clear that a large number of the materials hadn't been used in several years but were taking up valuable space in storage. In order to manage user expectations that its data would be maintained and managed indefinitely but still balance that with the most economic and effective data storage, Elder uses Commvault's OnePass Agent to automatically direct where and how data is stored.
"After two years the email or file is automatically archived to the cheaper disk and after three years some data goes to tape. That's seamless to the user and also automated to simplify our IT operations," says Elder.
To the user, the files all still seem to be in the same location while Elder is now confident that the less used data is quickly available should it be required.
According to Elder: "The main benefit is that we can rely on the data being protected and we are confident that we can restore it. It uses less resources to manage the data so we can invest that money and efforts into business enablement.
"We used to be firefighting a lot – now it just happens, which is perfect. We have better management of storage, a reliable DR solution and much better insight into our data from a reporting perspective thanks to Commvault."
Rapid rollout exceeds expectations
Day to day the solution is delivering much improved data management capabilities across the enterprise, but from the system first being installed in June 2014 it has exceeded expectations.
"We were initially told to expect installation in a few weeks, which I thought was a stretch given my previous experience with installs taking many months," said Elder. "When we went live after two weeks with no issues, I was very impressed. The Spark team has been a key business partner for a long time and their recommendation of Commvault as our strategic solution for data management was spot on."
Elder considers the shift to Commvault as demonstrating SIT's commitment to investing in leading-edge technologies, an investment that is important to today's students and teachers in selecting a tertiary education institution. It continues to strengthen its partnership with Commvault, including optimising their licensing models and expanding Commvault's capabilities for disaster recovery, as well as archiving and search capabilities to complement their use of Office 365.
"We want to be at the forefront of enabling technologies, although without increasing risk," says Elder. "By using Commvault, we have a best in class technology that protects the data and information of our students and teachers.
"The combined efforts from Spark and the team at Commvault have been second to none. In today's rapidly changing IT landscape, it's important to have a partnership with technology vendors – people who are at the table when you need consult and advice, and that's what we now have here with Spark and Commvault."
Be ready… with Commvault
Data virtualization offers a powerful and flexible way to accommodate your explosion of data and apps – along with its own set of challenges.