Enterprise backup solutions
Backup and recovery is a dynamic challenge with ever-changing needs. It's time to get one step ahead and leave reactive plans in the dust.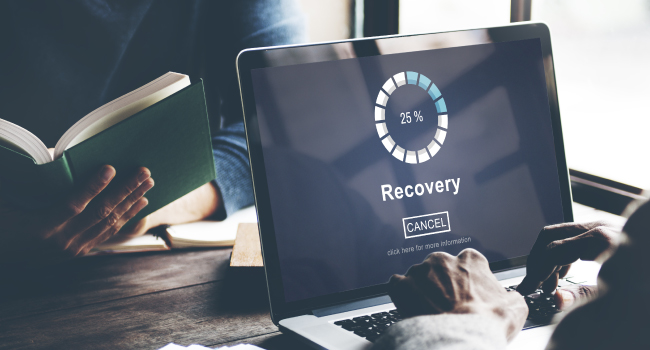 Introducing Commvault Backup & Recovery
Ensure data availability for all workloads across cloud and on-prem environments, with enterprise backup software.
Data access isn't that critical to our
business – said no one, ever
Being ready to maintain uninterrupted access to your data is hard enough, now try doing it with one hand tied behind your back.
Ok, sure, the "one hand" comment was just to get your attention, but really, for IT folks trying to service the data protection needs of a complex organization while keeping tight control over budgets is a bit like having one hand tied behind your back.
Simplify data protection
Manage costs without
sacrificing performance
Employ modern solutions to address modern problems
Data is being created at an unrelenting pace, meanwhile, the threats and risks to your data – internal and external — are growing just as quickly. IT organizations want a data protection strategy that takes these critical issues into consideration — while providing a solution that doesn't break the bank, is easy to use – and gets the job done.
Modern problems need modern backup and recovery. Be ready.
The value of your data continues to grow, making the protection of your data more important than ever. You need the complete coverage that our enterprise backup solution provides.
From the edge to the cloud – protection any time, anywhere
Your action items
Want to see how these tools would apply to your backup and recovery goals?