Backup and Recovery
5 Digital Transformation Customer Success Stories   
Explore how Commvault can help you use modern and innovative data protection strategies to achieve success during your digital transformation journey.
Today more than ever, organizations are relying on data to drive their business forward. The need to digitally transform is evident, due to the ongoing change your business and IT environment has endured because of the increased number of employees working from home. However, it is hard to put your data to work for customers and innovation when it's scattered across the world in silos, clouds, and on-premises storage, all while being managed with different backup and recovery products. You need a modern data protection strategy that drives agility and flexibility across your whole environment, not just a portion of it. A solution that will unify generations of scattered workloads, so your environment is consolidated and simple, all while accelerating digital transformation.
While on their journey to modern data protection, our customers faced a few common roadblocks to success:
Rapid data growth
Disparate environments
Modernizing to adapt to market changes
We picked a sample of our customers that represented different industries, geographies and sizes to give you a real world look at their pain points but also the success that can be had with Commvault solutions. The five customers we are going to look at are Laing O'Rourke, Woodward Inc., Nashville Wire, Linamar Corporation and Optima Italia. We will also look at a few other roadblocks that these customers had might still impact your journey to modernization. Let's look at those common roadblocks first and see how Commvault was able to remediate these issues and advance these customers on their path to a modern data management strategy.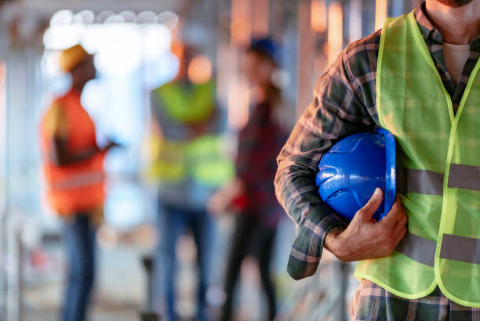 Rapid data growth has accelerated over the last few years for everyone, and infrastructure has had to modernize and evolve into a more flexible, cloud centric environment in order to keep up.
Laing O'Rourke, a leading construction and engineering enterprise with data centers backed up using point solutions, had varying degrees of success and faced a management nightmare with their rapid growth. Their rapidly growing data was due to long-term retention requirements driven by regulation and was making their hybrid environment more complex and laborious.
"Our data growth is only going in one direction and Commvault has proven itself to be a knowledgeable and valuable partner as we transform to an ever more complex hybrid IT setting."
– Gareth Burton, CIO Europe, Laing O'Rourke
Another example is Woodward, Inc., an American designer, manufacturer and service provider of control systems and components for aircrafts engines, industrial engines and power systems. The company has been growing significantly across dozens of global networking sites, with exponential data expansion that quadrupled the size of data and backed-up servers. This resulted in an increase of costly storage consumption and restores taking too long to execute to meet RPOs/ RTOs requirements.
Commvault was able to reign in the complexity caused by accelerated data growth through our single, unified solution that protects all workloads in their hybrid cloud environment providing Laing O'Rourke with a simple clean data solution that scales from on-prem to hybrid and even full cloud solutions. Through continued data growth, in Woodward's case, quadruple the data, Commvault was still able to scale flawlessly and help Woodward safely expand to the AWS cloud. This hybrid approach provided Woodward with a way to scale and accept their rapid growth without concern for capital expenditure.
Disparate Environments are caused by exponential data growth and workloads being scattered across the data environment, which leads to data fragmentation and failure points, and complicates automation – slowing down digital transformation efforts.
One tactic for digital transformation is to augment the traditional processes of a company with new up-to-date digital solutions. Nashville Wire, a family-owned manufacturer of material handling products that is leading the charge by taking this exact approach. The company manages the data for their 900 employees throughout 15 locations in the U.S. and Mexico.
In addition to experiencing rapid data growth, Laing O'Rourke's critical data was also dispersed across 150 locations with local rather than centralized management of backups, Disaster Recovery (DR) or data retention. Management was a laborious task, as individuals had to be present at each remote site to manage tape backups on a constant basis.
Commvault provided a centralized backup of all locations, on-premises and in the cloud, including near unlimited storage for long-term archives. This gave these customers the ability to migrate and utilize data no matter where it's stored with integrated data services across workloads and environments. This improved connectivity will result in better customer service, room for new product development and growth opportunities for the company.
"Commvault HyperScale Appliance, with its built-in Commvault Complete Backup & Recovery capabilities, could protect all their environments and allow the company to back up and restore files and servers at remote locations from a central console. Commvault agents hosted on distributed servers allow Nashville Wire to manage protection remotely across multiples sites. "Commvault Command Center™ is really cool! It orchestrates the agents so we can manage protection centrally across different locations and assets."
– Monica Stancik Director of Information Technology | Nashville Wire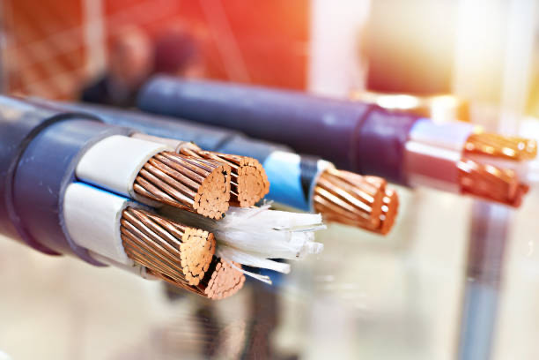 Adapting to market changes can be difficult when customers having varying priorities, but the rapid change in how we work and operate over the last couple years has accelerated the need to keep up. This constant change also introduces new risks in your environment because not every platform provides the agility needed to address change, to switch your business to remote work overnight, as an example. You know that you need to do something to modernize and improve your environment, but there are too many options and point solutions out there that only solve for a portion of your issues – causing gaps that make your environment vulnerable and prevent your ability to grow.
Optima Italia is a leading Digital Utility company that offers complete bundled services for energy (electricity and gas) and telecommunication (internet, telephone, and mobile) to business and consumer users throughout Italy and some of Southern Europe. As customer information is critical to the business, Optima wanted to replicate its backup copies and store them outside the facility. This is to ensure the availability of data across multiple geographies and respond faster to recovery operation. To achieve this, they needed a modern and agile solution to strengthen their data protection strategy and ensure rapid recovery in the event of cyberattacks or natural disasters.
"The combination of Commvault Backup & Recovery and Metallic Cloud Storage Service gives us unlimited scalability in protecting our critical data, and benefits from ongoing support."
– Ugo Morra IT Infrastructure Manager | Optima Italia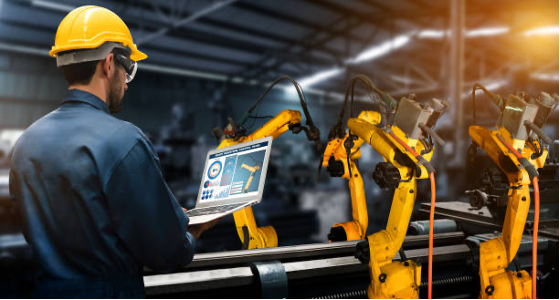 Another example is Linamar Corporation, a diversified global manufacturing company and world leader in the design, development and production of highly engineered products. Linamar recently made the shift from Microsoft® Exchange on-premises to cloud-based O365 for its 7,000+ users around the world and their current tape-based backup solution didn't support it. The built-in O365 data protection was a start, but it couldn't handle the rapidly expanding demands imposed by the global network Linamar operated on. Moving to Metallic O365 Backup & Recovery helped the organization modernize and administrative time is no longer as manual. Scalability and availability now adapt easily to accommodate up to 15,000 unique mailboxes, backing up those mailboxes at least three times a day.
Data Migration is a component that not every company faces during this transition but the idea of a full fledged infrastructure change can be daunting when not supported through data protection. To support its digital ambitions, Nashville Wire elected to migrate from VMware to the Acropolis hyperconverged infrastructure offered by Nutanix. "We need to be able to support growing volumes of data as well as legacy and new IT systems," explains Monica Stancik, Director of Information Technology at Nashville Wire. The company's legacy backup and recovery solution could not protect its new virtual environment.
"We needed a modern, scalable, reliable and easy-to-manage data protection solution that would allow us to protect new sources of manufacturing data as we increase digital capabilities at our production facilities," says Stancik. "Commvault was the only solution on the market to support both Acropolis and VMware – and it also has a great reputation."
To accelerate digital transformation, instead of hindering it, Commvault provides Intelligent Data services that are a radically simple and infinitely scalable approach to data, with a flexible delivery model that enables customers to consume and deploy solutions according to their business needs. These customers along with thousands of others around the globe have been able to transform their businesses with the help of a robust data management solution. With Commvault they can consolidate legacy and point solutions to one comprehensive platform that makes it simple to manage your data, no matter where it lives. Commvault's intelligent data services provide the flexibility customers need to manage ongoing change and overcome the roadblocks many are facing during digital transformation.
Explore how Commvault can help you use modern and innovative data protection strategies to achieve success during your digital transformation journey at https://www.commvault.com/digital-transformation-changes-everything-when-it-comes-to-data