Backup is changing – are you prepared?
5 backup necessities for the modern enterprise
Backup has changed dramatically over the past decade. It can be physical or virtual, on-premises or in the cloud, and it can be initiated at many points throughout the enterprise, not only by the backup administrator. Yet, the fundamentals remain: it must be possible to back up the enterprise rapidly without inhibiting the production environment. Further, there must be some form of assurance that all data has been backed up. Read these five backup necessities for a new era of IT.
Change is rapid. Change is constant. And old ways must adjust or fall by the wayside. Take the case of transportation. The horse and the carriage dominated until the first quarter of the 20th century. Yet within a few short years, they virtually disappeared due to the onslaught of the automobile.
A century later, the same thing is happening with backup. Traditional backups ruled the roost for the last couple of decades of the 20th century. But the turn of the millennium signaled the evolution of infrastructure at an unprecedented pace: mobility, virtualization, Big Data, the cloud, the Internet of Things (IoT) and DevOps have changed the face of the modern enterprise. As a result, the old "tried and tested" approach to backup struggles badly and rarely provides comprehensive data protection. These dated methodologies may safeguard portions of the overall data set, but they leave large areas unprotected.
Even in those rare instances when backup applications do an acceptable job, they tend to exist as islands unto themselves. Although they manage to backup most enterprise data, they don't integrate well with other storage or data protection systems.
With data amounts and profiles changing and growing, businesses need to be smarter about how they approach data protection. They need to look beyond the data that is active in their environments and determine what can be tiered off to make room for the most important workloads. At the same time, as the walls of the data center continue to be broken down by the rise of cloud computing, they need assurance that they can back up data anywhere, anytime.
That requires a fresh look at backup.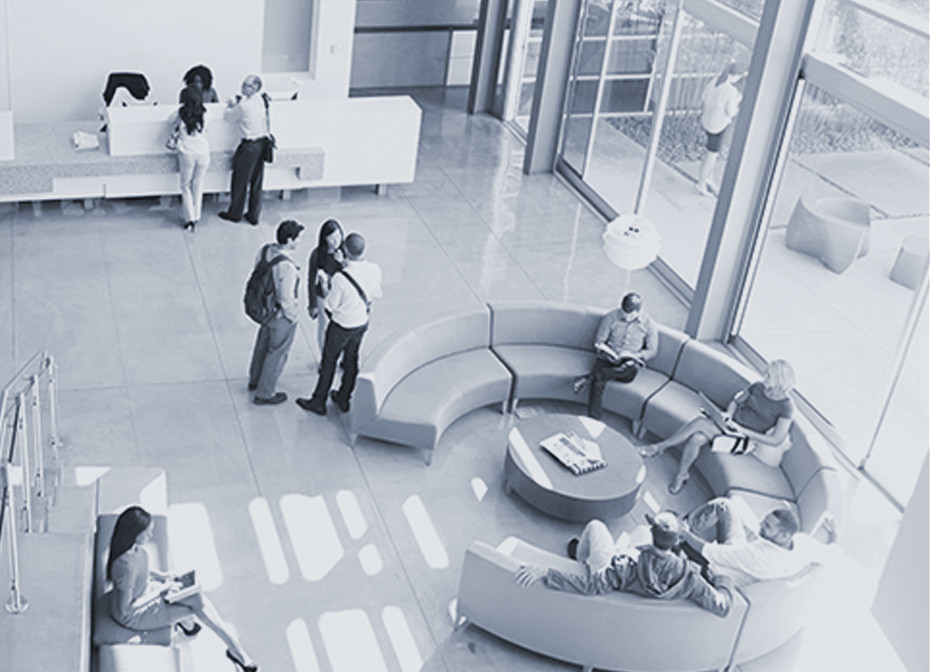 Backup necessities for the modern enterprise
Today's enterprise requires an evolving approach to backup. Whether your environment is physical or virtual, on-premises or in the cloud, you must be equipped to backup the entire enterprise without inhibiting the production environment — all with complete confidence. Consider these five core backup requirements for the modern enterprise.
One: Data must be protected, no matter where it's stored.
Obviously, the protection of workloads across data centers, geographies and in the cloud must be achievable without tying up inordinate amounts of administrative time. Therefore, it must be possible to backup data and applications regardless of the platform, location or hypervisor, while permitting automatic discovery and protection for dynamic virtual environments. It should not matter where data lives — it can and should be protected.
Two: Backup must support all major platforms, applications and databases
Evolved data protection requires a high degree of integration in order to understand and manage the data. Backup, then, should be able to tie into all major platforms, applications and databases. Whatever Application Programming Interfaces (APIs) or tools are available from platforms such as Microsoft SharePoint, Microsoft Active Directory, SAP, SQL Server, PostgreSQL, DB2, Oracle, MySQL, Sybase, Informix, Dell EMC Documentum, IBM Notes or Microsoft Exchange Server, modern backup software should be able to easily harness them to drive tight ties into the application for granular protection and recovery.
Three: Intelligence is required to manage the Big Data explosion
As well as being able to interface and comprehensively protect data from any application, database or environment, backup requires more intelligence in order to conserve bandwidth and avoid waste of storage capacity. The old approach of robotically backing up everything again and again has no place in the age of Big Data. Coping with the explosion in data growth requires only moving what you need to move, storing what you need to store, and backing up only those files and version that have not been backed up previously.

Four: Employ advanced deduplication to optimize storage
That intelligence must be capable of tracking and moving solely the changed blocks while eliminating long scan times and thereby speeding up application/file/hypervisor backups by moving far less data. This objective should also be supported by built-in deduplication at the source and at rest to consume far less storage. But features such as this should not demand the addition and integration of special hardware. They should simply be layered upon any disk or cloud target.
Five: Backup software should be hardware agnostic
Another factor that can greatly improve backup economics is to utilize software that can operate on existing hardware. After all, much organizational expense has gone into the establishment of the existing storage footprint. Revamping and modernizing backup should be attainable while utilizing other investments to their fullest. Whether the equipment was supplied by vendors such as DataCore, Dell, EMC, Fujitsu, Hewlett Packard, Hitachi Data Systems, Huawei, IBM, INFINIDAT, NetApp, Nimble Storage, Oracle ZFS or Pure Storage, an intelligent backup application should run without the need for complex middleware, lengthy integration projects or added appliances.
What else should be part of the modern backup equation? Look for features like automated, script-free snapshot management, support for a broad set of cloud platforms, cloud orchestration, provisioning and management.
Information is being created with greater volume and variety than ever before. IDC predicts 44 ZBs of data will exist by the end of the decade.1 Further, the value associated with this data is at an all-time high — organizations that harness it properly gain the ability to derive real-time insight into ongoing operations. This gives them a competitive edge — but only if they can efficiently store, backup and rapidly recover their data using technology built for a new era.