Data Security
Introducing New Data Security Capabilities in Commvault Platform Release 2022E 
Learn more about the additional enhancements and capabilities to better protect data and simplify data management in the Commvault Platform Release 2022E.
With today's announcement around Metallic ThreatWise Cyber Deception Service, Commvault is changing the game when it comes to addressing security threats including ransomware. But our innovations in enhancing data security don't stop there. We've also recently released Commvault Platform Release 2022E, and with that release come additional enhancements to help our customers better protect their data. This new release introduces several new capabilities to simplify data management – in this blog, I'll focus on the new data security additions in our new release.
A Zero Loss Strategy is designed to help protect you from ransomware attacks and is anchored on the pillars of end-to-end data visibility, broadest workload protection, and faster business response, built on the foundation of Zero Trust principles. End-to-end data visibility ensures that you catch threats before they impact your data – in addition to Metallic ThreatWise for early detection through cyber deception, we have also expanded our file anomaly framework to detect malicious applications that may evade traditional detection methods by posing as safe file types.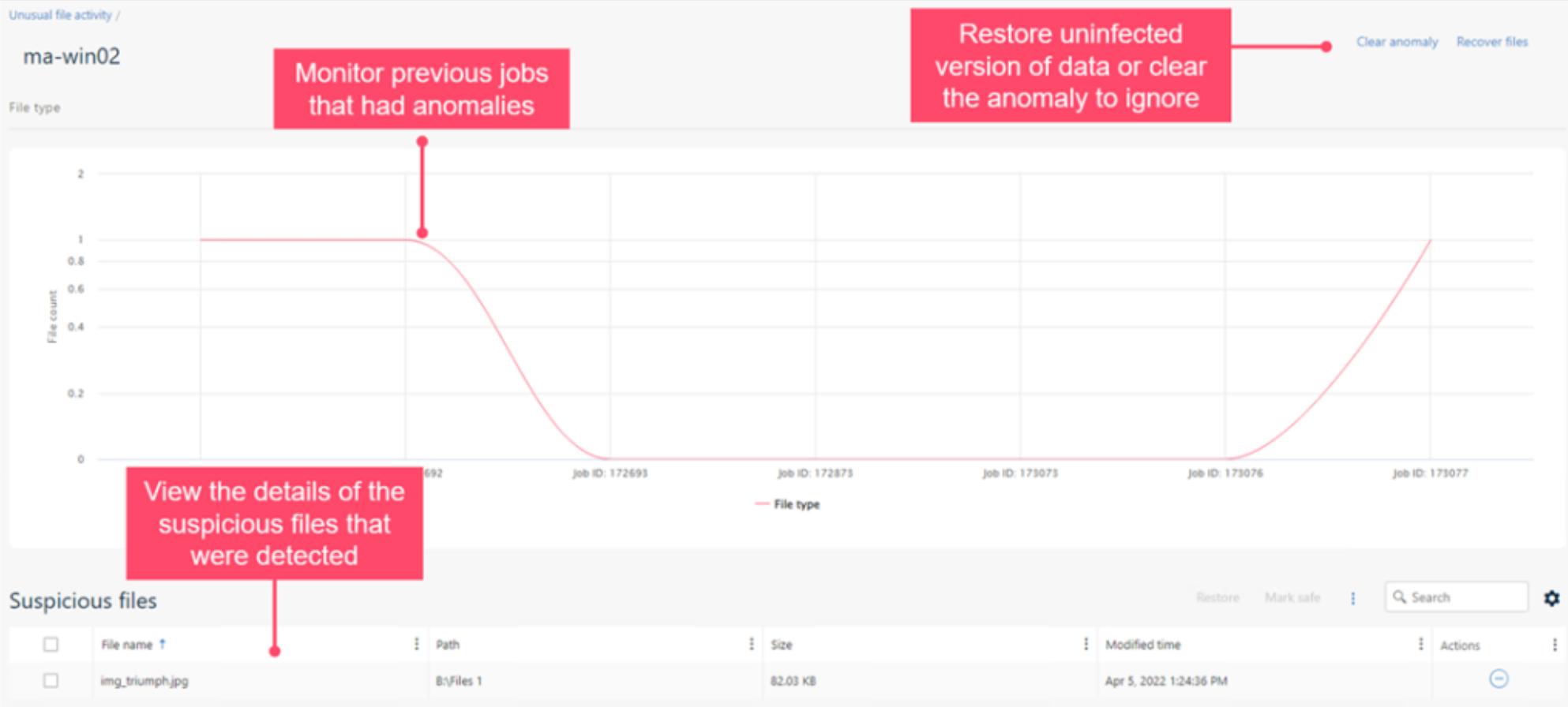 This feature drives faster business response with immediate alerting of suspicious activity, along with automatic, efficient data recovery using clean versions from unaffected backups. Not just that – we've also expanded our data governance capabilities to now profile object storage for Azure, AWS and GCP, eliminating another common area of data leakage.
Another enhancement we've added is Changed Block Tracking (CBT) support for Azure Disk encryption. CBT improves backup performance while lowering backup costs, by consuming less storage and bandwidth for incremental backups. Historically, however, the ability to perform encryption while using CBT was limited, forcing a tough customer choice between security or cost savings. Working closely with Microsoft, we are excited to now introduce CBT efficiencies with Azure Disk encryption for managed and unmanaged encrypted disks. No longer do you need to make a choice between security, performance and cost efficiencies!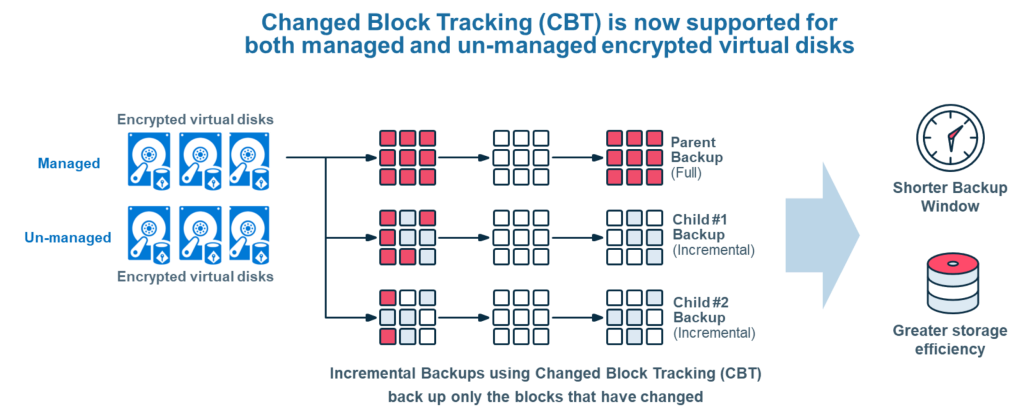 Last but not the least, I am excited to share that we have now achieved WORM-compliant Sec17a certification for Commvault HyperScale™ X, adding to our already rich list of security certifications including FIPS 140-2, FedRAMP High In Process – In PMO Review ready and more, and rounding out HyperScale X immutable file system capabilities.
These are just some of the new Data Security capabilities available in Commvault Platform Release 2022E, a release that's packed with new features and innovation, reflecting on our continued investment in Intelligent Data Services.
For more information on this release, check out this page and stay tuned and we'll be discussing more of the exciting new updates in Commvault Platform Release 2022E at our virtual event, Connections on Nov 2/3.