Ransomware Recovery
Many are working from home and home office security doesn't usually equal corporate office security. With companies focused on productivity, there's another part to the story – a massive rise in sophisticated attacks exploiting vulnerabilities. There's never been a more crucial moment to get your security on with Commvault.
Powerful capabilities to secure your data
Commvault solutions are built on responsiveness, innovation, and rapid execution to stay ahead of ransomware and emerging threats.
Ransomware prevention last line of defense, first step in data recovery
Secure your data, your recovery and your mission
For data protection, the way is immutable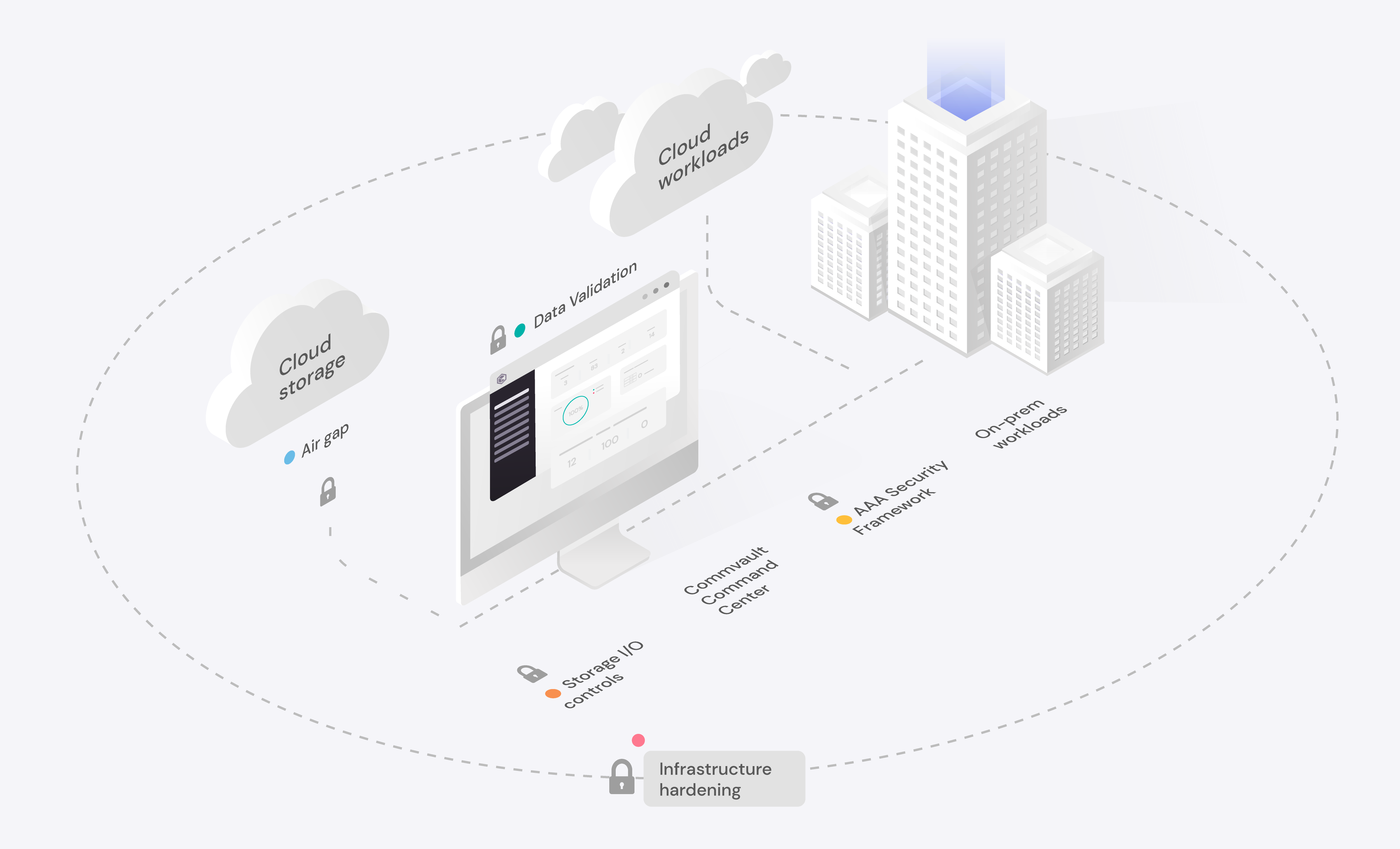 Infrastructure hardening
Reduce the attack surface by using industry best practices and guidelines
Data validation
Continuously validate backup data to ensure no corruption or changes to the data have occurred
Air gap
Isolate and segment backup copies from public networks to limit and secure access
Storage I/O controls
Prevent random changes to backup storage by locking Commvault MediaAgents and Commvault HyperScale™ nodes
AAA Security Framework
Authorize and authenticate who has access to and audit their activities
Commvault secures your data management environment using intelligent data protection and monitoring capabilities aimed explicitly against malware, including ransomware. Your data is safe, secure and recovery ready.
This multi-layered approach includes storage locking, as well as controls up and down the backup and recovery stack for comprehensive data protection.
Protection from one platform, simply
With the Commvault Command Center, one dashboard lets you do everything — easily. Set up data protection, identify content to protect, monitor backups and restores, and access downloads, forms, and analytics.
Streamlined procedures mean spending less time on data protection and recovery. Role-based access control lets you offer a secure environment for self-service — so there's less work for your IT admin.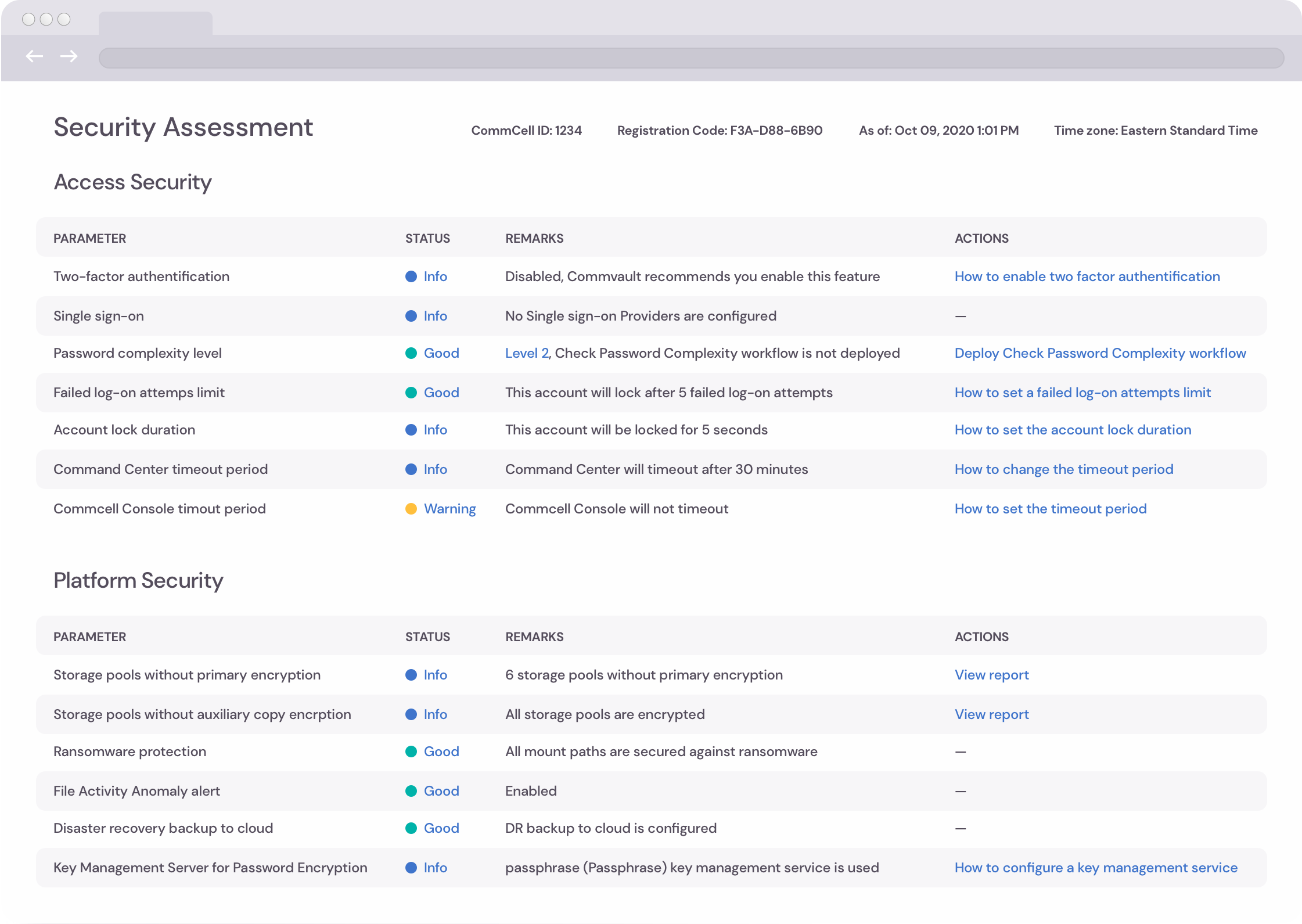 Cloud upside, without the insecure downside
Metallic Cloud Storage Service (MCSS) seamlessly combines cloud storage with layered, air-gapped cloud security built right in. Commvault manages secure and restrictive account access and data isolation, so you can guard secondary copies against ransomware and other threats.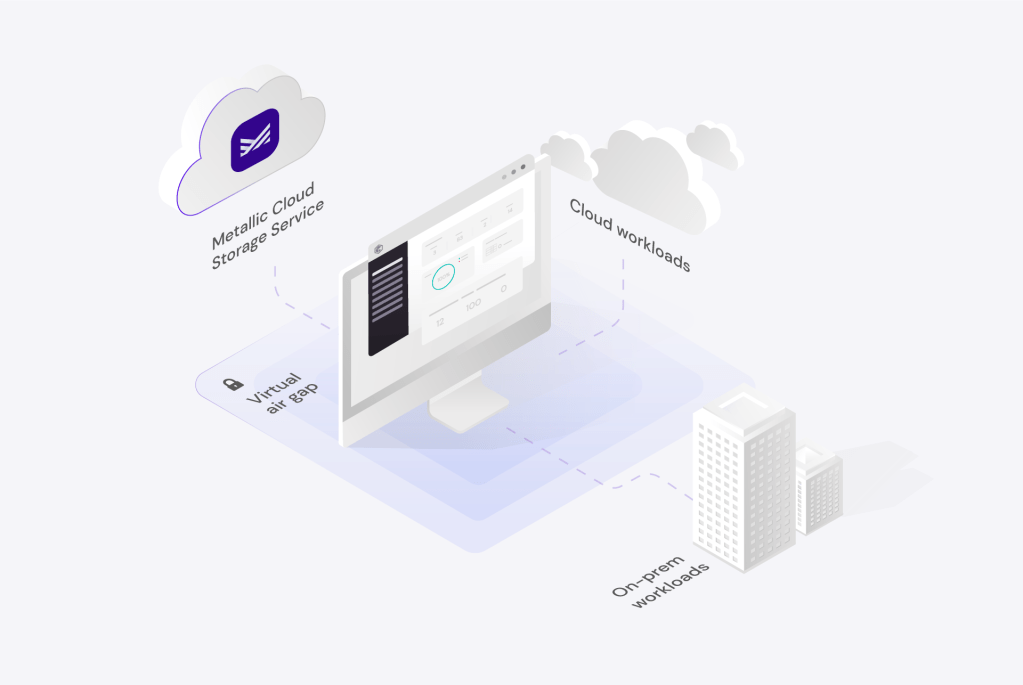 Special offer
When you purchase HyperScale X, receive equal capacity of Metallic Cloud Storage Service for three months, on us. That's three free months of air-gapped cloud security. A sweet deal and a perfect fit.
Accelerate returning to normal business operations after a ransomware attack with the proper plan, support, and response with Commvault Readiness Solutions.