Security & Compliance
Discover a more efficient way to optimize business continuity, improve data governance and eliminate compliance and security blind spots.
Cyber attacks on the rise, regulators on the hunt
Cyber attacks will continue to increase in volume and sophistication. Your data will continue to increase exponentially across on-premises and multi cloud environments. Your risk profile will continue to be a huge challenge for you to control, and all this amid constant deluge of regulations.
By far, unstructured and semi-structured data – including employee computers and email – are major obstacles when it comes to managing information risk. Organizations struggle to overcome their security compliance challenges because they lack visibility and control over this data.
It is more important than ever before that organizations find efficient ways to achieve a proactive cyber risk posture and a state of compliance readiness. Let Commvault help you gain a more mature data governance footing and optimize your data protection and business resilience strategies.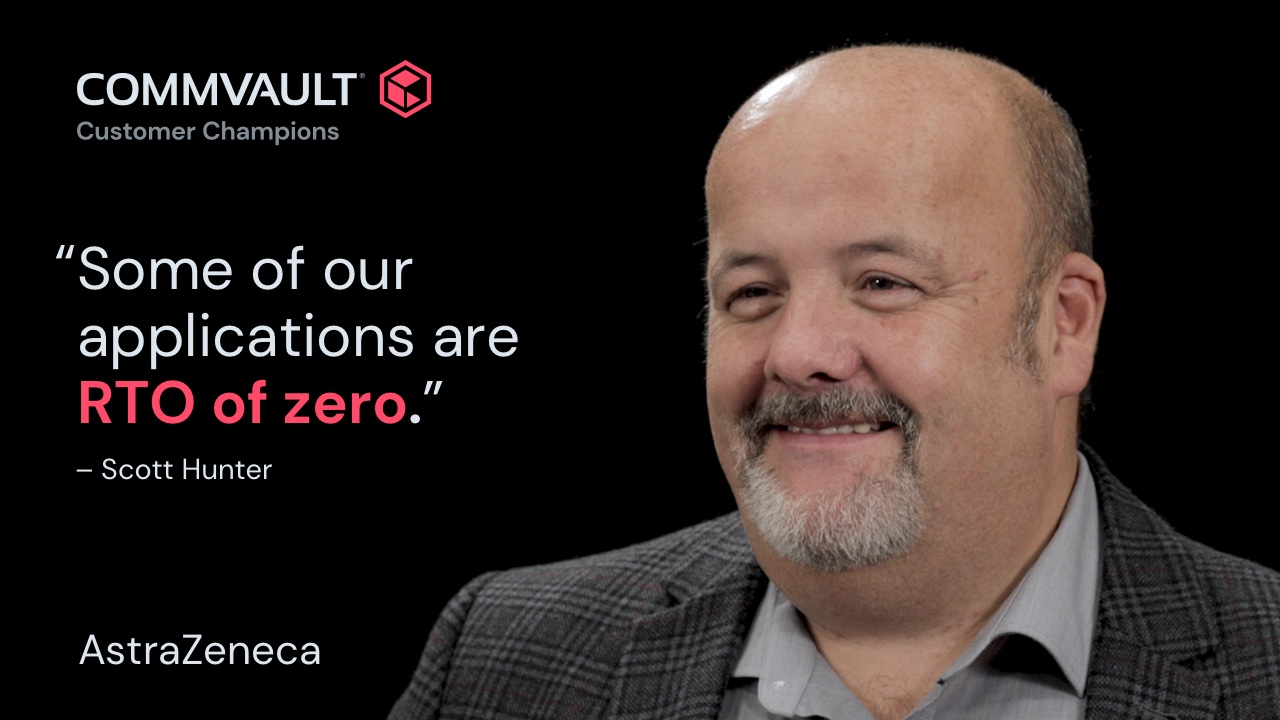 Commvault Activate™
An insight toolset for utilizing your data in business, search, discovery and governance contexts
Ransomware: Staying ahead of the global threat
What can you do to protect your business better and ensure that you are ready to recover at a moment's notice?
Ransomware and wiper attacks, natural disasters or hardware crashes.

No problem.
An industry leader in performance, Commvault software will ensure you meet the availability and timely recovery mandates found in regulations and standards, such as Article 32 of GDPR. You can recover thousands of servers in parallel to multiple destinations across on-premises and cloud.
Know what sensitive data you have, where it lives and maintain control over it
Extend content-aware data governance to unstructured and semi-structured data, which is hard to see and hard to manage. Identify and remediate sensitive data across live systems and your backups to minimize your information risk footprint and refine access controls to lock things down. Commvault Activate allows you to maintain continuous visibility into the presence of sensitive and critical content across sources on-premises and in the cloud.
The final frontier in complying with privacy regulations such as GDPR and CCPA
In preparation for GDPR and other privacy regulations hitting the books, companies focused on structured systems, but a mature state of compliance means extending enforcement to your unstructured and semi-structured data as well. With Commvault Activate you can find, remove, retain and produce personal data from unstructured and semi-structured sources on demand.  Respond quickly and comprehensively to data subject requests. Ensure personal data in the wild and beyond its usefulness are disposed of and ensure the personal data doesn't spill onto unsecure locations, including end user computers.
Cloud responsibly with Commvault
Make content-aware decisions when moving to the cloud and managing your cloud environment. Know what sensitive data you have, ensure you're storing it in accordance with geo-location and security requirements, and optimize your tiering and disposition strategies without introducing compliance risk.
Enforce defensible deletion, fail-safe your legal hold processes, and minimize eDiscovery search and collection burden
By proactively managing your employee computers and email you can ensure the data belonging to high-value, high-risk employees is protected, while putting most or even all relevant data at your fingertips at the onset of an eDiscovery request. Execute custodian-based legal hold, and cull the corpus of data down to only the potentially relevant data, which is often less than 20 percent of what is collected, and export for legal review. Proactive management of this data also allows you to automate defensible deletion.
Your action items
Want to see how these tools would apply to your IT security and compliance goals?