Cloud Disaster Recovery
Cloud disaster recovery needs speed, agility and granularity. Diverse cloud workloads have different disaster recovery demands, and you need to be ready for them. Be confident with rapid recovery and the flexibility to restore workloads, applications, databases – whatever you need.
Disaster recovery for modern cloud demands
One platform – multiple disaster recovery scenarios. Commvault gives you the power to be ready with workload protection across public clouds – Microsoft Azure, Amazon Web Services (AWS), Google Cloud Platform – plus private clouds like VMware Cloud. A single dashboard lets you manage cloud data alongside your on-premises workloads.
Meet both on-premises and cloud SLAs. Get powerful control for today's cloud use cases.
Hypervisors
VMware, Microsoft, Nutanix and more
Applications
Salesforce, SAP HANA, Office 365, line of business
Containers
Kubernetes, Docker, RedHat Open Shift and more
DBaaS
Microsoft SQL Server, MySQL, PostgreSQL, Amazon Redshift, and more
89%
of surveyed Commvault cloud data protection customers said disaster recovery was a top priority through the global pandemic. 1
Prepare for today's cloud environment – and the technologies you'll need tomorrow. Commvault supports more than 40 cloud storage options and multiple hypervisors.
Automated cloud disaster
recovery saves time and cost
Commvault software helps you build custom disaster recovery workflows to reduce manual effort and minimize human error. Automate disaster recovery and testing across multiple clouds with less cost, effort and risk.
Quickly spin up cloud storage, data and policies
Choose the type, source, target and location of your data
Determine the best route for continuity – full recovery or rebuilding and repopulating data
Recover both the state and data inside hypervisors
Flexible recovery, including sub-minute RPOs and near-zero RTOs
Natural disaster, ransomware attack or human error, you need to be ready. Commvault gives you orchestration, automation and verifiable recoverability for business continuity across on-premises and cloud environments. Learn about Commvault disaster recover software.
Simplify cloud disaster recovery
with Metallic
Secure, air gapped, and immutable backups and simple cloud storage – get the easy solution you need with Metallic® Recovery Reserve™.
Now you can adopt secure and scalable cloud storage in minutes, right from the Commvault dashboard. Metallic® Recovery Reserve™ is simple cloud storage with security, encryption and predictable costs.
Learn more about easy, secure, cloud storage: https://commvault.com/metallic-cloud-storage
Flexible choices for cloud
disaster recovery
Your disaster recovery needs change – so you need flexible choices for cloud disaster recovery. Natural disaster, regional shutdowns, ransomware attacks – the unexpected affects your disaster recovery plan. Only Commvault gives you multiple options for cloud disaster recovery.
Disaster recovery to the cloud
Design a disaster recovery plan that recovers on-premises resources in the cloud. Burst cloud capacity when you have a disaster recovery event, then shut down the cloud use when you are recovered. Failover operations to the cloud for long-term business continuity.
Disaster recovery in the cloud
Recover cloud-native workloads in the cloud, across clouds or from another cloud geography. Cloud-first organizations need the choice for rapid recovery of cloud workloads.
Disaster recovery from the cloud
Initiate cloud-based backups for on-premises recovery requirements. Flexibly use cloud-based workloads for granular recovery or large-scale availability needs.
Disaster recovery across clouds
Use cloud-based workloads, regardless of which cloud – or clouds – store the data. Be prepared with recovery across cloud providers or between multiple cloud geographic regions.
Disaster recovery for today's business
Automate disaster recovery workflows with tested cloud management policies
Set and manage multiple RTO and RPOs tiers – distinct for different application groups – saving effort and budget automate disaster recovery workflows with tested cloud management policies
Understand current status with built-in alerting, monitoring and reporting
Initiate either a planned or unplanned failover while prioritizing what is most important to the business – recovery time or data types
Efficiently replicate data, saving time and bandwidth, especially with cloud-to-cloud disaster recovery
Reduce costs and accelerate recovery
Save time, budget and efficiency by managing your multi cloud disaster recovery strategy with Commvault. Align your organization's unique data needs with your own custom business continuity plan.
Speed up work by starting in your public cloud interface. Native integration means backup and recovery jobs can run from the cloud interface or the Commvault dashboard
Choose your fastest continuity route – full recovery or rebuild and populate data.
Reduce costs with power management. Automatically power on Commvault cloud-hosted agents for backup, restore or pruning, and gracefully power down resources when the job is complete.
Best of all, reduce the cost of maintaining multiple point technologies. Consolidate and streamline your on-premises and cloud-based disaster recovery strategy with a single point of management.
Full disaster recovery copies to the cloud in minutes
Increased data availability. Improved student services.
Cost savings.
Cloud disaster recovery: New trends, top questions
Cloud DR with hypervisor flexibility
Be prepared for changing needs – be ready to move data across clouds and hypervisors.
Move VMware workloads to Azure, AWS workloads to VMware, Hyper-V to AWS, Commvault gives you seamless ability to move workloads where they need to be, eliminating the challenge of hypervisor compatibility.
With Commvault you can become an agile IT organization with consistent, strategic data protection practices.
Supporting your cloud technologies
Commvault software supports more than 40 cloud storage options across public and private clouds. Get a comprehensive view of data storage locations, consistent service level agreements for hybrid IT environments, and policy control management for cloud and on-premises workloads.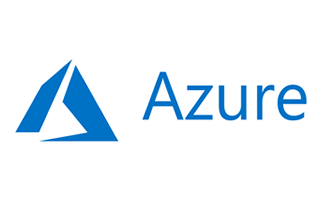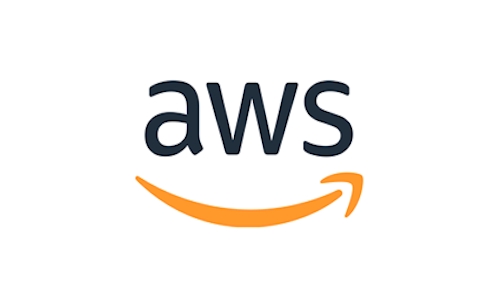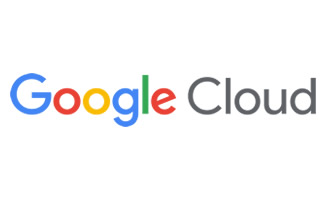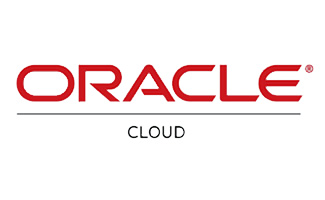 Reference:
1 TechValidate, October 2020
*TechValidate survey, Commvault cloud customer sample