Commvault
A Year of Partner-First Reflections
We had excellent relationships with our partner ecosystem in 2022. We achieved a record high. Find out more about Commvault's alliances right now.
The beginning of a new calendar year brings with it the opportunity for reflection – a chance to look back at our accomplishments over the last 12 months and define next steps that keep the momentum going. As I look back on 2022, I am most proud of our relationships with our partner ecosystem – together we've achieved quarter after quarter of revenue growth. Our partner-sourced opportunities hit an all-time high through 1H22 and our joint solutions received third-party and industry recognition worldwide.
Let's celebrate some of Commvault's top milestones of 2022:
Strong Partnerships
This past year was pivotal for Commvault as we expanded our strategic partnerships and executed joint solutions, marketing campaigns, and sales initiatives, while leveraging our partners' Marketplaces to increase awareness of and sell Commvault solutions. We released new Commvault features that protect data in Microsoft Azure environments. We also partnered with Oracle to deliver Metallic Data Management as a Service (DMaaS) on Oracle Cloud Infrastructure. And, we announced new capabilities that help AWS and Commvault customers protect their AWS resources. We also had the privilege of featuring these industry leaders at Commvault Connections, our cloud data management experience, where they served as event sponsors and held sessions on the most pressing data challenges today – disaster recovery, business continuity, ransomware, and modernization.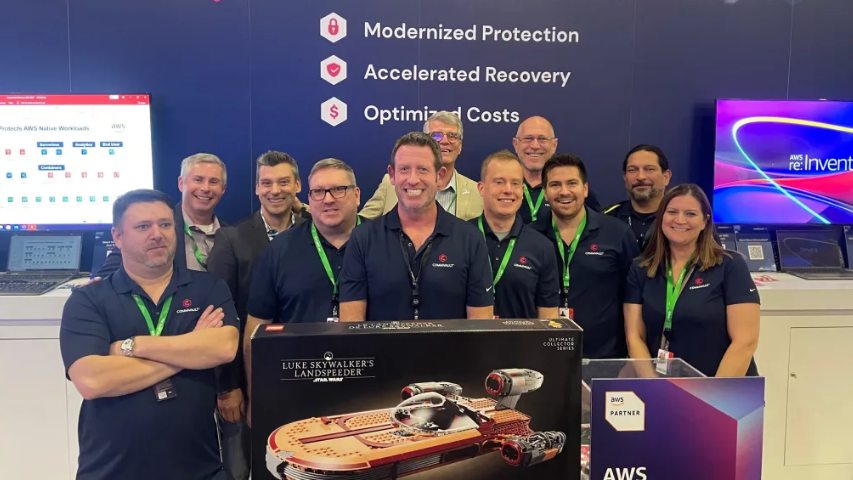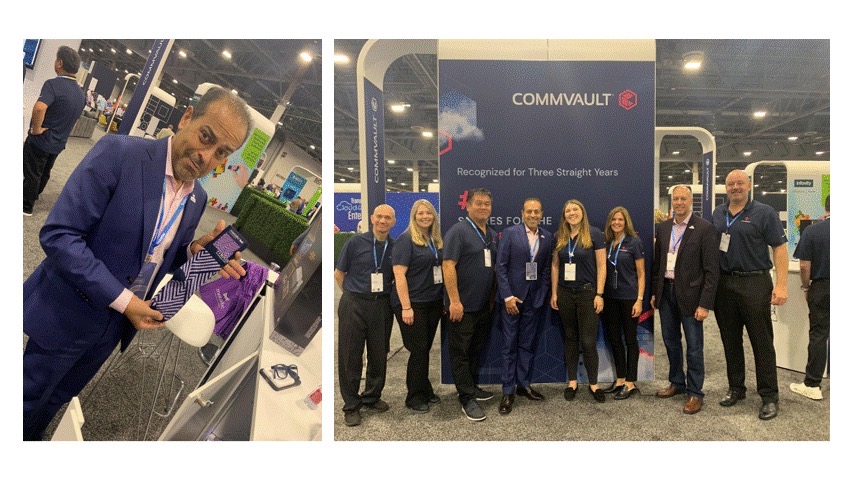 Big Wins
Developing innovative solutions that help customers manage their data on-prem, in the hybrid cloud, or in a multi-cloud environment is only half the battle. We also rely heavily on our global partner ecosystem to deliver our solutions to customers that need them most. In 2022 we were able to support thousands of customers across a range of verticals, including financial, healthcare, education, technology, and more. We worked with American Pacific Mortgage to migrate their operations to Metallic DMaaS, allowing the company to swiftly manage and protect data across its infrastructure. Penn State Health deployed Commvault to protect highly sensitive data and adhere to compliance, confidentiality, and privacy regulations. We supported RWTH Aachen University and the whole consortium of NRW state universities in managing data across the university and local academic institutions, ensuring backup and recovery of critical research projects. With a focus on protecting personal data, Tata Consultancy Services utilized Commvault to ensure business continuity for its customers.
Industry Leadership
This past year we also continued to thrive with third-party validation, further showcasing the value of partnering with Commvault. We were named a Leader in the Forrester Wave™ for Data Resiliency Solutions Suites, Q4 2022 report, outranking our competition across multiple categories. Gartner also named us a Leader for the 11th consecutive time in its 2022 Gartner® Magic Quadrant™ for Enterprise Backup and Recovery Solutions report and we achieved the highest product scores for all three use cases in the 2022 Gartner® Critical Capabilities for Enterprise Backup and Recovery Software Solutions report – a title we've held for the last three years. Plus, for the third straight time, GigaOm named us a Leader & Outperformer in its Radar for Hybrid Cloud Data Protection for Small and Medium Sized Businesses and Large Enterprises. As important as these reports are to us, we know they are equally beneficial for our partners, serving as a proof point for Commvault technology. With that in mind, we ramped up our marketing materials to provide our partners with co-brandable Forrester Wave™ and Gartner® Magic Quadrant™ and Critical Capabilities banners, making it easy to showcase the caliber of company you keep.
On a personal note, one of the biggest events of 2022 for me was joining Commvault as its first Chief Partner Officer. I continue to be amazed by the work of my team and their collaboration with our partners.
As a partner first company, I personally want to thank our global partner ecosystem for enabling this year's success. We couldn't have done this without you, and I look forward to even more opportunity in 2023!